All
Pricing Pain Remedies
by Rich Rutigliano, PriMedia, Inc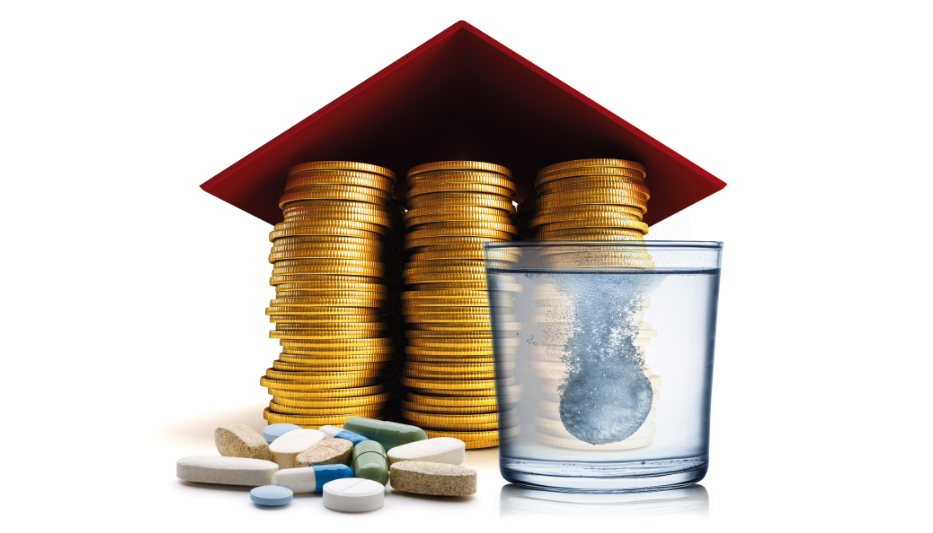 How to tweak existing programs and deliver new solutions for unprecedented fuel prices
In April we wrote about having the tough pricing conversations with your customers. That focused on your approach to explaining why rates were going up – and is still completely valid. It did not, however, directly address what has since been identified as a real threat to as many as one in four of your customers: get fuel or get food.

According to the EIA's recently released Residential Energy Consumption Survey (RECS), 27% of households had difficulty meeting their energy needs in 2020, and 19% reduced or skipped basic necessities to pay an energy bill. Five million households went without heating because they couldn't afford fuel or system repairs. One million reported a family member needing medical attention because the home was kept at unsafe temperatures (too cold or hot).

Before we go any further, let's acknowledge that this crisis affects every single energy source — natural gas and electricity aren't immune and in fact, may even be susceptible in ways that liquid heating fuels aren't, which could create opportunities for our industry further down the road. But we can't reach those opportunities without first addressing the imminent threat to our industry's financial well-being as well as that of our customers.

Home heating oil prices in 2020 averaged between $2.55 and $2.89 per gallon; today's prices are more than double that, with forecasts showing rates rising even higher. This puts local, community-based heating retailers right in the middle of the current pricing crisis: you cannot give the fuel away, but certainly don't want to see customers suffer.

You could probably make up a list right now of the customers most likely to be in severe financial distress this winter because of high fuel prices. Chances are that the list would be longer than you initially estimated.

What Can You Do?
HEAP benefits were nearly doubled this year, but only customers at the lowest end of the financial spectrum will qualify.  Many homeowners fall in the dangerous position of earning too much to get federal benefits, but not enough to make ends meet. HEAP information should be made available to all your customers, with your strong suggestion that any customer who thinks they are eligible should apply as soon as possible.

Prices have been so volatile, and backwardation and option premiums so extreme, that many of our customers have foregone offering cap price programs for 2022-23. Instead, they are promoting their budget plans – which can be a lifesaver for a customer in distress. The benefits of these are well known to you: heating expenditures are spread over the year rather than clustered, the customer may still get the benefit of lower prices (along with the bane of higher ones), and – for you – these customers are not going to be price hunting or jumping from dealer to dealer mid-season.  If you offer budget plans, be prepared for customers to look to budget the minimum number of gallons you'll allow and for them to ask for a lower base rate, putting their personal hedge bet on rates dropping later on in the year.  

In order for these traditional safety nets to work, customers need to know they are available. That means educating your CSRs and empowering them to provide information on HEAP at their discretion and to set up budget plans and adjust the estimates (within limits) or override the defaults on your online budget enrollment platform. Every phone station should include a fact sheet on your company's price offerings as well as your state's HEAP administration, including eligibility requirements, website address, phone numbers and registration locations. If your state has any consumer materials about HEAP, they should be available to print or mail to your customers.

Finding Creative Solutions
Many of you reading this are in businesses that have lasted for 40, 60, 100 or more years. There's a good reason home heating fuel businesses endure for generations. Our longevity is built on our flexibility and sense of community; on working with customers and coming up with creative solutions to get them through depressions, pandemics, embargoes, wars and more. Customers are multigenerational as well – as children grow and move out, they bring their family's fuel company into their new homes.

Your customers' loyalty is a valuable asset. They remember the 2 a.m. emergency visits, or the time you trusted them when they fell a few months behind, or the low-interest financing you found that made it possible to upgrade a 30-year-old boiler. You can continue to earn their trust and loyalty, even as prices break records on a daily basis. It just takes some creative planning to provide solutions that won't cut into your company profits. Here are a few examples.

Loyalty Points: Many companies with sales-based loyalty programs allow the customer to redeem their points for account credits. Initially, this required a redemption request that was reviewed by a staffer who then generated a coupon code and sent it back to the customer. Many of our clients have streamlined the process with a "pay my bill" redemption option, where the accrued amount is applied immediately. This amounts to an instant discount for the customer, earned through their previous purchases.

Gift Certificates: Many service-based businesses offer gift certificates, and there is little required other than some paperwork for your company. It's a way to let your customers' friends and families "gift" them heating fuel and service. This could be especially useful for those multigenerational accounts we talked about, like parents who are helping out their adult children with mortgage or rent payments. While you're at it, check with your Loyalty Points system manager to see if customers can redeem points for certificates and transfer them to another customer or to your "Good Neighbors Fund."

A "Good Neighbors Fund": During the height of the pandemic, some companies created relief programs for first responders. Their customers could donate to offset the fuel costs of the local heroes. Others are running charitable giving campaigns: the company picks a different foundation each quarter, and customers can donate through the business's website. You may be able to provide a similar option in the form of a "Good Neighbors Fund."

Your customers and community members can donate to help homeowners and renters in need. Your office would manage the fund internally to ensure the donations went where they'd do the most good. Some cultures believe that the highest form of charity is where neither party knows the other. A "Good Neighbors Fund" allows your more financially stable customers to help out without embarrassing the recipient.

Getting the Word Out
Your customers are looking for answers and need to know that you have them. As soon as you decide which of these ideas to implement, or come up with others of your own, it is important to publicize them. These promotions should target your current customers so you can ensure the assistance first reaches those people who have supported your business in the past. While you, no doubt, are already thinking of email blasts, website pop-ups and banners, newsletter articles, invoice messages and bill inserts, there are other options you may not be aware of.

Facebook, Google and programmatic advertising platforms all offer audience targeting to your own customers. This option entails uploading a database to the platform with your customer contact information, which the platforms use to identify your customers on their distribution networks. These ads, announcing your solution to high fuel prices, are then served to your customers – and your customers only. The flexibility of these platforms also makes it easy to set up short-term campaigns or to change or halt them at will, without long-term, expensive contracts.

There's a lot of blame going around for today's high prices, but we know that responsible, established fuel retailers are not price gouging – in fact, most are doing the opposite, struggling to keep prices as low as possible! It's up to each company to determine the best options for their business and their community, and then get the word out so your customers can see that you are on their side, looking to lighten their burdens.

Richard Rutigliano is President of PriMedia, Inc., a full-service marketing and public relations firm that has been serving the liquid heating fuel industry since 1993. He can be reached at 516-222-2041 or rrutigliano@primediany.com.
Related Posts
Posted on December 15, 2022
Posted on October 17, 2022
Posted on September 14, 2022
Join Our Email List For Updates!
Enter your email to receive important news and article updates.