All
This Is Personal
by Marty Kirshner, CPA, MSA & Joe Ciccarello, CPA, MST, Gray, Gray & Gray, LLP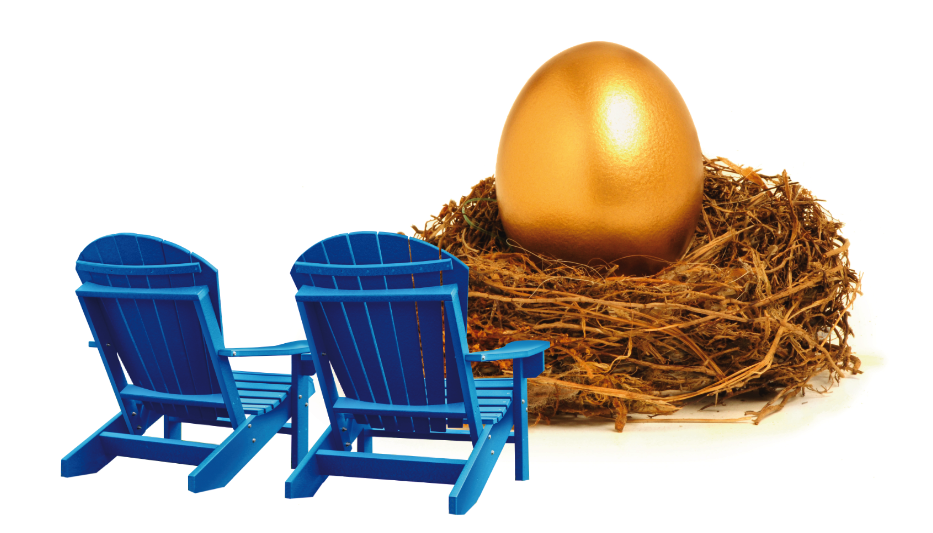 Don't discount that side of selling your energy business
M&A activity in the energy industry is at an all-time high. Whether it is the approaching retirement age of business owners, challenging marketplace, flood of readily available money, or a combination of all of these factors, more fuel oil and propane companies are being bought and sold today than at any time in recent memory. If you own an energy company, you should ask yourself this question: Should I sell my business now while the demand is at a peak?

If the answer is "Yes" – or even "Maybe" – your next steps are incredibly important. Investigating a potential sale is a sensitive process, especially if you are not fully convinced you want to sell. It is an especially difficult decision if you have invested your life into building your business, or if other family members are involved. Yet the process is all new and unknown for first-time sellers.

Drawing on our M&A advisory experience, here are some of the most common questions about the process, along with the answers we have found to be most helpful.

1. Can I afford to sell? Before you make a final decision to sell your company, you need to be as certain as possible that you will walk away with enough money to live the life you want to lead. How much are you currently taking out of the business? How will that money be replaced? Are there expenses you will incur once you leave that are presently covered by the business (e.g., health care costs)? As active as the M&A market is today, your final payout may still be less than anticipated.

2. How do I find a buyer? Identifying a buyer for your company can be as simple as approaching a competitor and asking if they are interested in acquiring your business. But that approach restricts the number of offers you will receive and probably limits the selling price. You are better off engaging the services of a business broker. Look for one who understands the energy business, as there are several unique aspects to our industry that may go unnoticed and unappreciated by someone unfamiliar with the market.  

A broker or facilitator can help identify buyers, assemble all the documents necessary to represent your company accurately, and help make the best presentation to potential purchasers. They also help you negotiate the best price for your company. Of critical importance, they should keep the whole process confidential, thus protecting your company's information and your most valuable asset – your customer list.

3. What will it cost me to sell my company? In most cases, you will pay a fee to a brokerage or advisor based on a percentage of the sale. This percentage can be negotiable, often based on the size of the business being sold. There will also be other costs associated with the sale, including a business valuation, real estate appraisals, legal fees and tax planning fees.

4. How will I set the selling price? Although the market will determine the final price, a business valuation will give you a basis for setting the asking price. A valuation takes into account the company's assets, both tangible (trucks, equipment, real estate, etc.) and intangible (customer lists, "goodwill"). This is where familiarity with the energy industry is critical, as there are many factors that can determine the value of your assets. Weather, competition, world fuel prices, population density, customer quality, company history and reputation, and other factors can move the value of your company higher or lower.

5. What can I do to make my business more valuable? Generally, the things you do to make your company more efficient and profitable also contribute to increasing its value. Most important is your margin and the number of gallons you sell every year. Buyers will look back at least three years to make sure you have a consistent record of strong margins and good sales.

Other factors enter into the equation. Is your equipment fairly new and in good repair? Is your customer list computerized and "clean," with no dead accounts on the books? Are most of your deliveries automatic fills? Do you have a good relationship with your employees? Is there attractive real estate in the mix? Have you competed well and earned a healthy share of your market? All of these factors can lead to a higher valuation for your business.

6. Who negotiates the selling price? To preserve confidentiality, your advisor should control the bidding process, working with you to choose which potential buyers will be invited to bid. This includes preparing a bid package and sorting through offers as they are received. From these bids you can select a buyer or buyers who meet your criteria. The actual negotiation and final details of the transaction will typically involve your legal counsel.

7. Can I stay on as an employee or advisor? Some buyers will keep a business owner on as a consultant or employee on a contract basis. This can make the transition of ownership smoother and less disruptive for employees and customers. In fact, the willingness of an owner to stay involved for a period of time often positively impacts the price a buyer is willing to pay. It is up to you whether you want to accept the responsibility. Just keep in mind that you will be working for somebody else, and your services are not part of the sale price. You should be paid separately.

8. Can I separate my real estate from the deal? Yes, though for many buyers, real estate may be among the most attractive parts of your business. On the other hand, some buyers shy away from real estate because of potential environmental liability. However, for customer retention purposes, the buyer may wish to operate out of the same address for a while, and may be willing to lease from you.

9. What about my children? My employees? If you have family members in the business and are selling to a company outside the family, you may be able to negotiate an employment contract for them. The same goes for your employees. However, once you have sold the business, they become somebody else's employees and are no longer under your protection. If you, your family, or key employees will not be staying with the company, you will be asked to sign a non-compete agreement. If you are unwilling to sign, it will likely reduce the sale price.

10. How long will it take to sell my business? Every company is different. Some energy companies are very attractive or operate in a desirable market and sell quickly. Others need to be marketed more thoroughly. However, we have found that once the sales process begins in earnest, it can typically be completed within six months.

11. How will taxes impact my profits from the sale? Taxes are always an important part of the deal. How much you pay depends on how well you have planned the sale, how the assets are owned, and what kind of buyout you negotiate. The deal can be structured to minimize the tax impact. But you will probably still see a significant infusion of cash that will almost certainly be subject to taxes unless you plan carefully. Typically we have seen 25% to 50% of the selling price go to the government. But if you plan ahead, that can be reduced right up until the deal is signed.

12. When do I get my money? In the past, many sales involved a combination of a cash payment up front with the balance paid out over several years, with the payout dependent upon the continued sales volume of the accounts acquired. That is seldom the case in today's red hot market, with all cash deals being the norm. (This makes tax planning even more important.) But be careful! Most buyers will ask you take back "paper" as a hedge against customer loss.

We have found one of the most challenging aspects of selling an energy company has been the "separation anxiety" on the part of the owner. It can be difficult to walk away from your life's work. But if you prepare well and follow the guidance of an experienced advisor, selling your energy company can be a much smoother process.

Marty Kirshner and Joe Ciccarello are Partners in the Energy Practice Group at Gray, Gray & Gray, LLP, a business consulting and accounting firm that serves the energy industry. They also lead the firm's FuelExchange® program. They can be reached at 781-407-0300 or powerofmore@gggllp.com.
Related Posts
Posted on September 14, 2022
Posted on August 19, 2022
Posted on August 18, 2022
Join Our Email List For Updates!
Enter your email to receive important news and article updates.