All
Pennco Students Win Oil & Energy Photo Contest!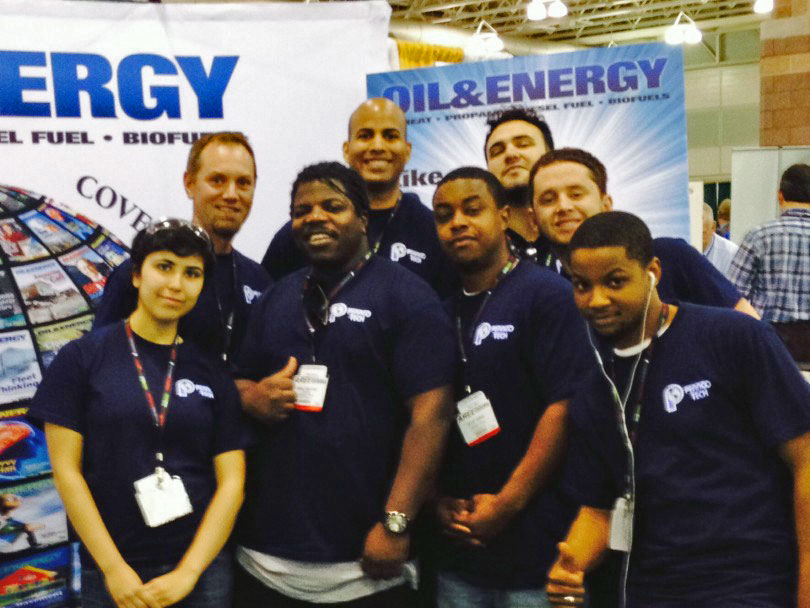 Students from Pennco Tech, in New Jersey, are the winners of the Oil & Energy VIP Cover Contest that was held this spring at the Atlantic Region Energy Expo and the Oil & Energy Service Professionals Road Show. Students including Kevin Howe, Jamal Oglesby, Brian Simms, Aaron Thrasher, Edwin Johnson and Alex Santamaria posed for the winning photograph with a mockup of an Oil & Energy cover.  Honorable Mention in the photo con- test goes to David Visaggi, of Automated Wireless Environments.
Oil & Energy ran the contest to promote our informative new website, Oil & Energy Online, which is located at OilAndEnergyOnline.com. The site features articles from recent issues as well as a blog, photo galleries and original online-only con- tent. You can also follow Oil & Energy on Facebook and Twitter (@oilenergyonline).  We would like to thank everyone who took the time to stop by our booth and participate in the photo contest. You can view more photo entries in the gallery below.
Related Posts
Join Our Email List For Updates!
Enter your email to receive important news and article updates.