All
Otto: Uber's Self-Driving Big Rig Delivers
by Ed Burke, Dennis K. Burke Inc.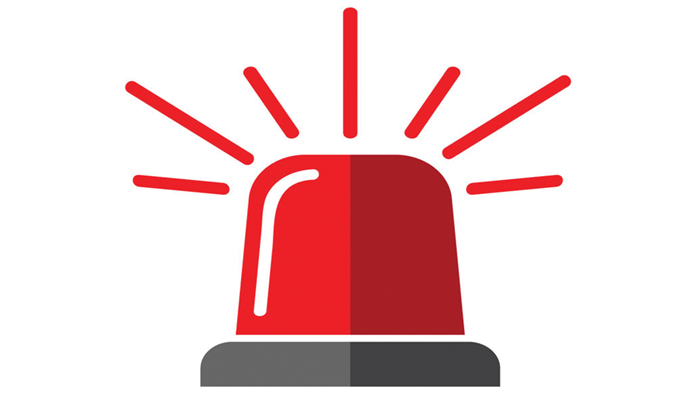 In October, a Volvo 18-wheeler fitted with Otto's self-driving kit delivered 2,000 cases of Budweiser beer on a 120-mile trip through Colorado—without a driver at the wheel. Otto completed the world's first commercial shipment by self-driving truck.
While a professional driver was aboard during the shipment, monitoring the progress and prepared to assist if problems arose, at no point did he need to take over. "Once you're on the Interstate, one switch and it's driving itself down the road," says the truck's driver in an Otto video clip. For most of the trip, he monitored the self-driving system from the back of the cabin.
Otto is moving fast to commercialize its plans to sell after-market kits that include cameras, laser-imaging LiDAR sensors, and radar, as well as software and an on-board computer that allows existing 18-wheelers to operate on highways without human intervention. The technology senses objects, lights and sounds in the same way as our eyes and ears do, but with better accuracy.
Self-driving trucks will most likely be here sooner than cars, because the industry really needs them. It's also been called a logical first application, since highway driving is the easiest to automate. Retrofitting these technologies onto existing trucks makes sense, creating a much wider market than deploying them only on new trucks.
There Are Not Enough Drivers
Otto is quick to point out that they're not trying to replace truck drivers. In fact, the technology only works on the highway, where it doesn't have to deal with tricky variables like pedestrians, bicycles, and dozens of other situations.
Self-driving trucks could help to stretch out the short supply of long-haul drivers. Would regulations be relaxed to allow drivers more hours in self-driving trucks?
A 2015 report from the American Trucking Associations shows a growing shortage of qualified truck drivers; about 48,000 now, and possibly 175,000 by 2024. The report noted that over the next decade, trucking would need to hire 890,000 new drivers, or an average of 89,000 per year. About 45 percent of demand for drivers comes from the need to replace retiring drivers; with industry growth accounting for about 33 percent of the need.
Otto and Budweiser
The safety benefits of self-driving trucks were a big attraction for Anheuser-Busch. "Ninety percent of the accidents on long-haul trucking are caused by human error, and if you think about this technology and what it can do to improve that, that's what got us motivated to pursue this with the Otto team," said James Sembrot, Anheuser-Busch's senior director of logistics strategy. Anheuser-Busch logs about 453 million miles each year getting its beer to market, making the company one of the largest shippers in the U.S.
The San Francisco startup, Ottomotto, better known as Otto, was founded by four ex-Google engineers, including Anthony Levandowski, one of the founders of Google's self-driving car program. Otto was also able to lure in experienced talent in self-driving technology from the Google, Apple and Tesla robocar projects.
The self-funded startup launched in January, and by May it had a working prototype. They now have a small fleet of trucks roaming the interstates around San Francisco. The trucks get weekly software tweaks, with major updates monthly. Right now, they're still working on the basics like acceleration and braking, improving lane control, that sort of thing. Longer-term goals include predicting how other drivers are likely to behave, navigating construction zones, and dealing with hazards like sudden bad weather.
In August, Otto was scooped up by Uber for a reported $680 million and 20 percent of Otto's profits. As part of the Uber deal, Levandowski leads all autonomous vehicle efforts for the rideshare company.
"The technology is ready to start doing these commercial pilots," says Otto co-founder Lior Ron. "Over the next couple of years, we'll continue to develop the tech, so it's actually ready to encounter every condition on the road." Ron believes that trucking will become a local profession. He sees a day when trucks are self-driving on the interstate, then stop at designated depots where drivers take them the last few miles into town.
Plenty of Competition
The highways will soon be crowded with Otto's competitors—Daimler, Freightliner, Peloton and Transfix are all working on their own self-driving trucks. For example, Peloton Technology, in California, specializes in platooning, in which a lead truck driven by a professional driver leads a string of autonomous trucks behind it. As the law requires, drivers have to be in all of the trucks, and they have to attend to the road. But even so, platooning allows the trucks to drive in close formation, minimizing air resistance, which saves time and money.
Obviously, go-anywhere, full autonomy is the ultimate goal, but that requires tackling some pretty tough things like parking, dense urban streets, and even handling erratic behavior by pedestrians and drivers. At least for the foreseeable future, drivers will remain an essential part of the system.
Related Posts
Posted on February 13, 2023
Posted on February 13, 2023
Posted on December 15, 2022
Posted on October 17, 2022
Join Our Email List For Updates!
Enter your email to receive important news and article updates.