All
Occidental Beats Out Chevron in Bidding War for Anadarko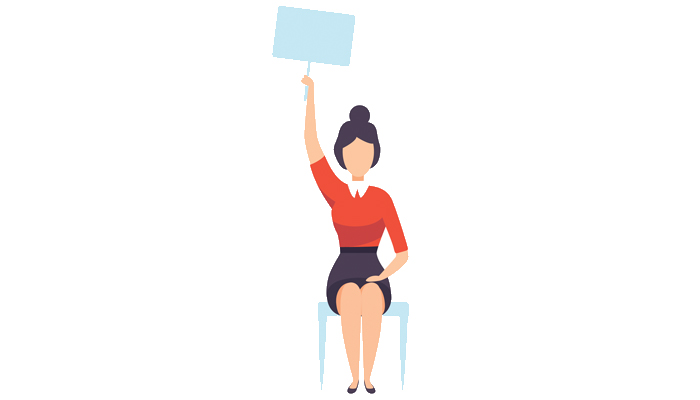 Acquisition marks the biggest oil industry deal in three years
On May 9, Occidental Petroleum announced it had entered into a definitive agreement whereby the company will acquire Anadarko Petroleum Corporation for $59 in cash and 0.2934 shares of Occidental common stock per share of Anadarko common stock, in a transaction valued at $57 billion, including the assumption of Anadarko's debt.
The announcement shocked many in the energy and investment worlds, as Anadarko had previously agreed to be purchased by Chevron in a stock and cash transaction valued at $33 billion or $65 per share. Under the terms of that prior merger agreement, announced April 12, Anadarko shareholders would have received 0.3869 shares of Chevron and $16.25 in cash for each Anadarko share. The total enterprise value of this transaction was $50 billion.
After receiving Occidental's higher bid, Anadarko terminated the previously announced merger agreement with Chevron. And in accordance with the terms of that agreement, Anadarko paid Chevron a termination fee of $1 billion.
"Winning in any environment doesn't mean winning at any cost. Cost and capital discipline always matter, and we will not dilute our returns or erode value for our shareholders for the sake of doing a deal," said Chevron's Chairman and CEO Michael Wirth. "Our advantaged portfolio is driving robust production and cash flow growth, higher investment returns and lower execution risk. We are well positioned to deliver superior value creation for our shareholders."
As Chevron wiped its hands of the deal, Occidental raised theirs in victory.
"This exciting transaction will create a global energy leader with a world-class portfolio, proven operational capabilities and industry leading free cash flow metrics," said Vicki Hollub, President and Chief Executive Officer of Occidental. "This transaction further establishes Occidental as a premier operator in prolific global oil and gas regions with the ability to deliver production growth of 5% through investment in projects with industry-leading returns. With greater scale, an unwavering focus on driving profitable growth, and our commitment to growing our dividend, we are creating a unique platform to drive meaningful shareholder value."
Al Walker, Chairman and Chief Executive Officer of Anadarko, commented, "We are pleased to have reached an agreement with Occidental that delivers significant, near-term value to our shareholders. Anadarko's employees have strategically assembled a premier portfolio of world-class assets, and this transaction would not have been possible without our board's leadership over the past several months. We are proud of the substantial premium we have delivered to our shareholders and look forward to working with Occidental to ensure a smooth transition."
Occidental's acquisition of Anadarko was unanimously approved by the Boards of both companies, and the Anadarko Board of Directors unanimously recommended that Anadarko shareholders approve the transaction.
The transaction is expected to close in the second half of 2019, subject to approval by Anadarko shareholders, regulatory approvals and other customary closing conditions. Occidental has obtained committed financing for the entire cash portion of the aggregate transaction, and completion of the transaction will not require or be conditioned upon the receipt of any vote or other approval by Occidental's stockholders.
Occidental expects to fund the cash portion of the consideration through a combination of cash from its balance sheet and fully committed debt and equity financing, including proceeds from a previously announced $10 billion equity investment by Berkshire Hathaway, Inc.
Additionally, as announced on May 5, Occidental has entered into a binding agreement to sell Anadarko's Algeria, Ghana, Mozambique and South Africa assets to Total S.A. for $8.8 billion. That sale is contingent upon Occidental completing its acquisition of Anadarko, and would be expected to close simultaneously or as soon as reasonably practicable afterwards.
Bank of America Merrill Lynch and Citi are acting as Occidental's financial advisors for the Anadarko deal. Cravath, Swaine & Moore LLP is serving as Occidental's legal counsel. Goldman Sachs & Co. LLC, Evercore, and Jefferies LLC are acting as financial advisors to Anadarko. Wachtell, Lipton, Rosen & Katz is acting as Anadarko's legal advisor.
Glenn Vangolen, Occidental's Senior Vice President of Business Support, will lead an integration team that will include representatives from both Occidental and Anadarko.
The announcement was followed with another, less valuable though perhaps no less significant, energy industry acquisition, as on May 10, IFM Investors and Buckeye Partners, L.P. announced that IFM Global Infrastructure Fund would purchase Buckeye in a transaction valued at $10.3 billion enterprise value and $6.5 billion equity value (see story on page 43).
Related Posts
Posted on December 14, 2020
Join Our Email List For Updates!
Enter your email to receive important news and article updates.