All
New York State Enacts Low-Carbon Heating Fuel Law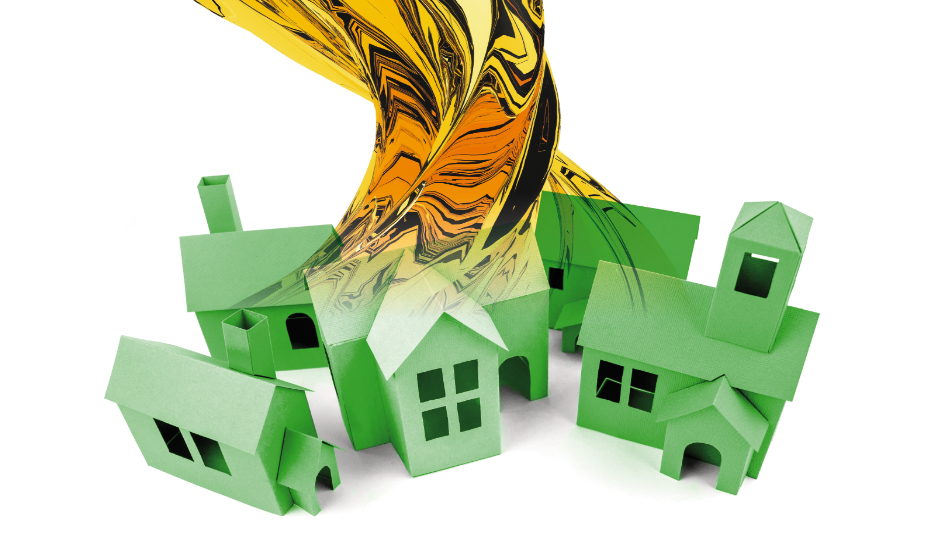 Governor Hochul signs bill requiring heating oil to contain 20% biodiesel
On December 22, 2021, New York State took a major step forward on the path to net-zero emissions, when Governor Kathy Hochul signed a bill phasing in a requirement for all heating oil sold in state to contain 20% biodiesel. Once fully implemented, the new law will increase New York's annual biodiesel consumption by approximately 200 million gallons per year, cutting the state's annual carbon emissions by approximately 1 million metric tons.

The new law calls for increasingly higher blends, starting with 5% statewide by July 1, 2022, then phasing up to 10% in July 2025 before the 20% requirement takes effect in July 2030. A 5% standard has been in place for New York City and Long Island since 2017, and some heating fuel dealers are already selling blends as high as 50% (B50).

"The measures contained in this bill, which will take a fuel blending requirement statewide, are one of the many steps the State must take in order to meet the goals of the Climate Leadership and Community Protection Act and reduce the States' greenhouse gas emissions," Governor Hochul wrote in an approval memo. The governor also cited biodiesel's "immediate air quality and public health benefits" and said that she was "pleased to sign this bill."

New York's home heating industry has been a vocal proponent of biodiesel-blended Bioheat® fuel for many years, and has pledged to work with government policymakers to reduce home heating fuel emissions to net-zero by 2050.

According to the National Biodiesel Board, biodiesel reduces carbon dioxide equivalent (CO2e) greenhouse gas emissions by an average of 74% versus petroleum diesel. However, the fuel's carbon footprint continues to improve along with advancements in feedstock and production technologies, and the Oregon Department of Environmental Quality credits at least one company's B100 biodiesel with an 89% emission reduction compared to petroleum diesel.  

The National Oilheat Research Alliance laboratory in Plainview, New York is currently conducting field tests of B100 being used in homes across Long Island this winter.

"Bioheat® fuel helps to eliminate fossil fuels and can be used without replacing existing heating systems, making it a low-cost, low-carbon solution that is available right here, right now," said New York State Energy Coalition CEO Rocco J. Lacertosa and Empire State Energy Association Executive Director Kris DeLair in a joint statement. "We applaud Governor Hochul for signing this legislation, which makes New York the largest state to enact a biodiesel blending requirement for home heating fuel. We'd also like to thank State Assemblyman Steve Englebright, State Senator Todd Kaminsky and the National Biodiesel Board for their leadership on this issue."

"Bioheat is a cleaner, more sustainable heating source than the petroleum oil currently used to warm most homes and businesses," said State Senator Kaminsky. "This is a step in the right direction that will protect the health of New Yorkers and help us meet our state's climate goals outlined in the Climate Leadership and Community Protection Act."

New York will be one of three states in the Northeast to implement new blending requirements for heating oil in 2022, along with Connecticut and Rhode Island, which enacted laws last summer (see "Northeast Governors Sign B50 Bills into Law" from the August 2021 issue). Starting July 1 2022, the three states will all have a 5% blending requirement in effect.

Approximately 1.4 million homes in New York State depend on heating oil or blended Bioheat fuel for warmth each winter. The 5% blending requirement taking effect next summer will increase the state's annual biodiesel consumption by as much as 50 million gallons. Beginning in July 2025, the 10% blending standard will increase yearly biodiesel consumption by another 100 million gallons.

This means between July 2022 and July 2030, New York homes could use up to 650 million gallons of biodiesel for heating (50 million annually from winter 2022-23 to winter 2024-25 and 100 million per year from winter 2025-26 to winter 2029-30). That number would then grow by another 200 million gallons each year moving forward once the 20% blending requirement takes affect in July 2030.
Related Posts
Posted on August 11, 2023
Join Our Email List For Updates!
Enter your email to receive important news and article updates.