All
New Trucking Rules Help Fleet Managers
by Rick Schweitzer, NEFI Regulatory Counsel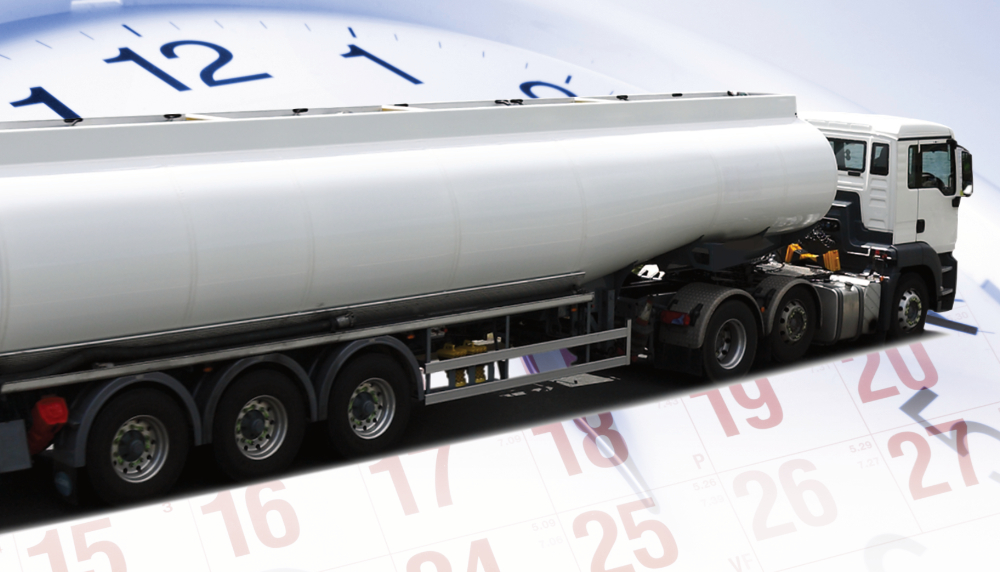 It's been a busy six months for transportation regulators
New regulations and programs from the federal government will help truck fleet managers do their jobs, by providing better hiring information, granting additional operating flexibility, and offering basic fairness in evaluating crashes. Here are some of the most important updates for fleet managers and delivery operations.

Clearinghouse
In January of this year, the Federal Motor Carrier Safety Administration (FMCSA) opened its Drug and Alcohol Clearinghouse. This is an online database designed to identify, in real time, drivers prohibited from performing safety-sensitive functions, such as operating a commercial motor vehicle, due to a drug and alcohol program violation.

Fleet managers now have access to more timely and comprehensive information about the drug and alcohol testing history of a prospective CDL driver. When evaluating an applicant, the manager or a third-party consortium must query the database to determine if the driver has had any positive drug or alcohol tests, refusals to take a test, or other drug or alcohol violations since the program began and for up to three years.

In addition, motor carriers or their third-party consortium are now required to query the clearinghouse database annually to see if there is any violation history for any of their current CDL drivers. This will allow a fleet manager to determine, for example, if a driver is moonlighting for another company without telling his primary employer and has incurred a drug or alcohol violation while driving for the other company.

In order to ensure that the system information is current and complete, the clearinghouse rule also requires companies to upload their drivers' drug or alcohol violations to the database.  Further, if a driver with a violation completes the return to duty process, that information will also be uploaded to the database.

Once there is three years' worth of information in the database, hiring companies will no longer have to request a driver applicant's drug and alcohol testing history from the applicant's prior employers. Instead, the clearinghouse database will provide that information to the hiring manager. Note: NEFI members can get assistance with the clearinghouse through NEFI's drug and alcohol testing and driver qualification services provider, ARCPoint Labs. For more information, visit nefi.com/member-benefits.



Driver Hours of Service
As noted on page 6, the FMCSA has also recently released a final rule revising its driver hours of service regulations. The new requirements give additional flexibility to drivers and motor carriers; the agency claims the changes will generate $273 million in annual savings in compliance costs.

The final rule goes into effect on September 29, 2020. The rule makes changes in four areas:
It will revise the 30-minute break rule by requiring a break after 8 hours of driving rather than 8 hours on duty, and allow the break to be satisfied by a driver using on-duty, not driving status, rather than off-duty status.
The rule will modify the sleeper-berth exception to allow drivers to split their required 10 hours off duty into two periods: an 8/2 split and a 7/3 split — with neither period counting against the driver's 14-hour driving window.
The rule will modify the adverse driving conditions exception by extending by 2 hours the maximum window during which driving is permitted.
It will change the short-haul exception available to certain commercial drivers by lengthening the drivers' maximum on-duty period from 12 to 14 hours and extending the distance limit within which the driver may operate from 100 air miles to 150 air miles.

The revised short-haul exception will allow drivers to operate within a larger radius and for two more hours while remaining exempt from the requirements for driver logs and Electronic Logging Devices and from the 30-minute break requirement.

The change to the 30-minute break rule allows the driver to complete non-driving tasks during the break time, rather than logging that time as "off duty."  Thus, a driver may complete paperwork, deal with a customer, conduct a vehicle or load inspection or do other work-related activities while taking the 30-minute break.



Crash Preventability
Further, the FMCSA has announced the start of the agency's new Crash Preventability Determination Program. Through this program, motor carriers and drivers may submit eligible crashes for preventability determinations to the FMCSA's national data correction system, known as DataQs. FMCSA will remove crashes that were not preventable by the motor carrier or driver from the Safety Measurement System (SMS) algorithm that prioritizes carriers and drivers for enforcement actions. Previously, all crashes were included in the carrier and driver profiles, regardless of who was at fault.  

FMCSA will also note the not preventable determinations in the driver's Pre-Employment Screening Program (PSP) record and will note not preventable, preventable, and undecided determinations in the motor carrier's list of crashes on the public SMS website.

The agency had previously run a demonstration program from 2017-2019 to evaluate the preventability of eight categories of crashes through submissions of Requests for Data Review (RDR) to its DataQs system.  The agency has now streamlined the process and modified the SMS to exclude crashes with "not preventable" determinations.

DataQs is now available to accept RDRs for eligible crashes occurring on or after August 1, 2019. Submitters must provide a Police Accident Report and are encouraged to provide other documents, photos, and videos to present compelling evidence that the crash is eligible and not preventable. The FMCSA may request additional information on the crash, which might include any documentation the carrier is required to maintain under the agency's regulations. Failure to submit documents requested by the agency may cause the RDR to be closed without a preventability determination or with an undecided determination.

During the demonstration period, 4,089 unique motor carriers submitted more than 14,700 RDRs.  Carriers with not preventable crashes removed had a percentile drop of 9 points in the recalculated Crash Indicator BASIC score.



Hair Sample Testing
A proposed rule from the Department of Health and Human Services would establish standards for testing of hair samples for controlled substances. The proposal was initially submitted to Office of Management and Budget in June 2019; it is expected published in the Federal Register sometime in mid-2020.  

The proposed rule would give employers the option of testing hair samples instead of urine as part of the company's DOT drug testing program. Some motor carriers have been hair testing employees for years on a voluntary basis, but have also been required to do federally mandated urine testing of drivers.

Hair samples provide a longer period to detect illegal drugs – as much as 90 days in some cases.  In addition, the samples are collected in an observed setting, preventing drivers from cheating.

A final rule allowing the hair-testing alternative would decrease the costs for carriers that currently conduct both urine and hair sample tests, as they would be required to conduct just one of the tests.

Congress mandated that the hair-test rule be implemented by the end of 2016, but so far the department has struggled with scientific and procedural obstacles in developing federal standards.


More Regulatory Relief
There might be more regulatory relief on the horizon. President Trump recently signed an Executive Order on Regulatory Relief to Support Economic Recovery due to the COVID-19 outbreak. The order directs all federal agencies to "address this economic emergency by rescinding, modifying, waiving, or providing exemptions from regulations and other requirements that may inhibit economic recovery, consistent with applicable law and with protection of the public health and safety, with national and homeland security, and with budgetary priorities and operational feasibility."

The order also directs agencies to "give businesses, especially small businesses, the confidence they need to re-open by providing guidance on what the law requires; by recognizing the efforts of businesses to comply with often-complex regulations in complicated and swiftly changing circumstances; and by committing to fairness in administrative enforcement and adjudication."

Specifically, the order provides that federal agency heads should:
Use any emergency authorities previously invoked in response to the COVID-19 outbreak or that are otherwise available to them to support the economic response to the COVID-19 outbreak, and promote economic recovery through non-regulatory actions;
Temporarily or permanently rescind, modify, waive, or exempt persons or entities from regulatory standards that might inhibit economic recovery, and consider exercising enforcement discretion or extensions of time as provided for in enforceable agreements with respect to those requirements, for the purpose of promoting job creation and economic growth; and
Consider whether to formulate enforcement discretion policies that decline enforcement against persons and entities that have attempted in reasonable good faith to comply with applicable statutory and regulatory standards.

NEFI will continue to monitor these developments, with an eye toward how they might affect fleet management and fuel delivery operations. Look for additional updates in future issues of NEON and Oil & Energy.
Related Posts
Posted on October 12, 2021
Posted on September 8, 2021
Posted on August 19, 2021
Join Our Email List For Updates!
Enter your email to receive important news and article updates.