All
A New Look at Energy Efficiency
by Rich Rutigliano, PriMedia, Inc.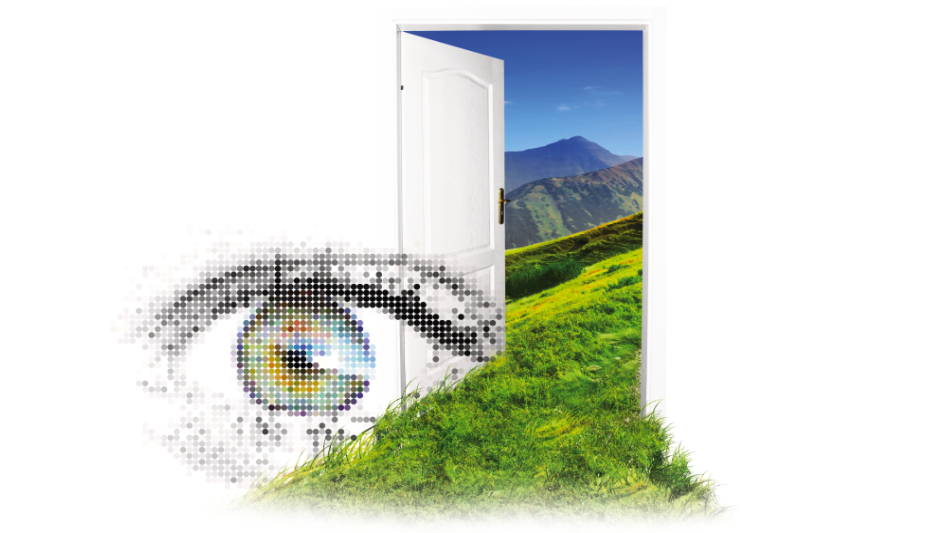 International "experts" are coming around to what our industry has been saying all along
There's been a steady undercurrent to all energy and climate policies lately. Often overshadowed by flashy proclamations about "electric this" and "electric that," energy efficiency is coming through as a "game changer" in helping the residential, commercial and industrial sectors reach emission reduction targets.
This comes as no surprise to you, I'm sure.
It's nice to see "energy leaders" from all over the world come to the same realization we reached a long time ago; namely, that energy efficiency is good for the environment.
What the "Experts" Are Saying
According to the International Energy Agency (IEA) executive director, energy efficiency is "the cleanest, lowest cost, most overlooked resource in the climate fight" and is "critical" to keeping world energy "affordable, secure and clean." In fact, the IEA warned that if the world didn't "hit the accelerator on efficiency," we could be paying the price for years to come.
Shortly thereafter, the Department of Energy announced an influx of more than $40 million to fund weatherization and efficiency projects, and the Weatherization Assistance Program got an overall $3.2 billion increase in funding. Secretary of Energy Granholm said this new funding "addresses a critical gap in federal assistance." These efficiency measures are hindered by other issues with the home's envelope – mold, leaking roofs, water damage and windows needing to be repaired before new heating equipment can be installed. Under the new program, funds are available — through the Weatherization Assistance Program — to make these improvements so the homes can be eligible for energy efficiency equipment.
Added to this is a new study by the American Council for an Energy-Efficient Economy positing that increasing the efficiency requirements of homes eligible for federally-backed mortgages could save homeowners hundreds of dollars a year, offer nearly $6,000 in combined lifetime health and financial benefits, and avoid 275 million tons of carbon dioxide emissions.
We've known about the importance of energy efficiency for a long time.
The liquid heating fuel industry has been promoting equipment upgrades as the smart, cost-effective way to reduce energy use and carbon emissions. It's common sense. It is also proven by our own work.
The Upgrade & Save Rebate program has been used to replace 9,297 boilers and furnaces since 2015, reducing fuel use by 1,175,335 gallons per year, and avoiding more than 13,516 tons of carbon emissions. That's just the data PriMedia has access to, but we know it's augmented exponentially by the new equipment that every dealer is installing every day, helped along by state and federal credits, other rebate programs and low-interest financing.
Efficiency Is Good Business
Now that the powers that be have realized the importance of energy efficiency, we have an even stronger story to tell.
Let's look at the talking points:
The IEA has determined that the "most important policies are those that can make [energy efficiency] cost effective, like rebates and financing mechanisms that reduce upfront deployment costs."
You, the local home heating fuel retailers, have access to rebate programs and low-interest/no-interest financing programs.
Upgrading heating equipment is less expensive than switching to a new heat source, and can reduce the homeowner's fuel usage by more than 126 gallons per year.
Less fuel use equals fewer carbon emissions, to the tune of approximately 2,907 pounds per home per year.
Your BioheatÆ fuel reduces emissions even further, by burning more cleanly and replacing a percentage of petroleum-based heating oil with biodiesel.
Bioheat fuel is one of the most efficient alternative energy sources available; in fact, your customer's fuel tank has about 700 times the energy storage capacity of a fully charged Tesla wall battery.
Your customer is more comfortable in his/her home, has lower annual heating costs, and is helping the environment.
Using these talking points, you can keep the customer, keep the fuel sales, and help the environment, too.
Marketing with an Eye on Tomorrow
Right now, most of your customers are worried about their financial security, no matter what tax bracket they fall into.
The consumer confidence index dropped 4.5 points in June in the face of rising gasoline and grocery prices, housing expenses and interest rates. As I write this, fuel prices have dropped considerably, but we haven't hit seasonal winter cost adjustments.
It is a tough time to convince someone to spend several thousand dollars on anything, let alone new heating equipment. Your messaging has to focus on the savings available:
Rebates and tax credits reduce equipment costs
Low interest rates make monthly payments manageable
Savings on fuel should more than offset interest payments, especially now
Savings on fuel and emissions will continue long after energy prices drop
New, energy-efficient heating equipment adds resale value to the home
Many of our clients offer additional incentives with new equipment installations, including discounted fuel for a year, free service plans and tune-ups, bonus loyalty points, and a satisfaction guarantee. They also outline the parts-and-labor coverage of the manufacturer warranty as additional future savings.
Stay On-Message and On-Brand
The talking points and sales messages above are important, especially in the current inflationary upswing. Your marketing and promotional materials should be developed around the themes of affordability, energy savings, emission reductions, and your company's concern for the customer and the future.
For the customer who is making an elective choice to upgrade, environmental benefits can be toward the top of the conversation. These customers may need to be convinced to stay with liquid fuels; therefore, emission reductions need to be paired with cost comparisons between upgrades and overhauls.
For emergency upgrades, the phrase, "I know it's a tough situation, but we have some solutions," should begin most conversations. These customers are — at the moment — less concerned about the environment, but they will have heard the doom-and-gloom about petroleum-based fuels. In addition to offering them as many financial lifelines as possible, you need to reassure them that there is a clean energy future with renewable liquid fuels.
In both cases, the recent news about the importance of energy efficiency works in your favor, and it is supported by the quantifiable results from recent upgrades. Call on them when you help a customer choose their new heating equipment!
Richard Rutigliano is President of PriMedia, Inc., an integrated marketing and communications firm specializing in the home energy sector. He can be reached at rrutigliano@primediany.com or 516-222-2041.
Related Posts
Posted on December 15, 2022
Posted on October 17, 2022
Posted on September 14, 2022
Posted on August 19, 2022
Join Our Email List For Updates!
Enter your email to receive important news and article updates.