All
New Data Solution Delivers Timely Information at Irving Oil
by Michael Browne, Vice President of Trading Platforms, Schneider Electric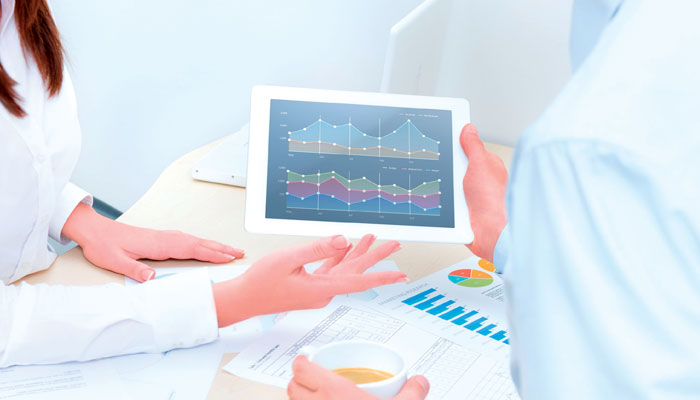 Company Uses Schneider Electric's DTN ProphetX
Accurate, easy-to-use market data isn't just a nice-to-have for the energy trading industry – it's a requirement of doing business in today's fast paced and demanding world of increasingly complex markets. Suppliers need to be on top of current market conditions and their competitors' pricing in order to best serve customers.
Irving Oil, a family-owned, privately-held regional energy processing, transporting and marketing company, relies heavily on accurate market data for its operations. Headquartered in Saint John, New Brunswick, Canada, it also has U.S. marketing operations in Portsmouth, New Hampshire. With more than 900 fueling locations, operations from 10 distribution terminals, and a delivery fleet of tractor-trailers, the company serves wholesale, commercial and retail customers in Atlantic Canada, Quebec and New England.
Previously, Irving Oil had a market data system that was cumbersome and difficult to use, and the vendor's technical support team was not always responsive. The company sought out a more user-friendly application to provide accurate and timely market data, supported by a knowledgeable and reliable team.
Valuable Price Information
Irving Oil found a solution with DTN ProphetX® Energy Edition from Schneider Electric. The comprehensive, real-time market data solution for energy traders provides the Irving Oil team with advanced analytics and performance enhancements. The solution accesses market data through multi-redundant ticker plants and quote servers, helping traders understand and analyze commodity prices and trade volumes. Additionally, DTN ProphetX lends a competitive advantage, as its pricing information is released earlier in the day then other solutions.
Pricing analysts at Irving Oil leverage market data from a variety of sources to track the terminal prices for different suppliers as well as track the prices of the competition. The data can be easily exported to Excel spreadsheets. The new system also has the ability to perform historical data analysis to compare prices between suppliers over time. Spot information from vendors like Platts can also be easily integrated into the system to help with analysis and cost-setting.
Sales contract merchants are able to access up-to-the-second information about market news, the NYMEX and competitive pricing. Merchants at Irving Oil talk to anywhere from 25 to 70 customers per day, with some customers relying heavily on Irving Oil to answer questions about the market. Users at Irving Oil have built a custom spreadsheet leveraging the tools in DTN ProphetX to quickly and easily view overnight prices in all its markets and its competitors in each market to ensure it is on track with pricing in all of their locations.
Irving Oil NAVDesk sales merchant Jennifer Close says, "You can really get insight regarding whether you're priced in or out of the market, or if your prices mean you'll be moving a larger quantity of product – then it helps you manage the supply at your terminal and locations as well. You can also get a sense your competitor's supply based on their pricing. It's a great tool."
Price Evaluation
Market price comparisons are key for Irving Oil traders. "The data that allows us to compare our pricing to different market averages or to major oil companies is very transparent and easy to retrieve," said Jean Bosco-Rutagengwa, New England senior pricing and market analyst for Irving Oil. "With it, we can pull pricing history easily – and that is important for responding quickly to our customers' needs."
Close uses her quote sheet "all day" to review market data to help customers determine prices. She says, "The news feeds are very important too. If we're at a time where we don't really know what's going on with the markets, it can help guide us."
The ability to quickly move data into Excel spreadsheets and perform further analysis has been valuable to Irving Oil.
"We can update pricing on the Excel spreadsheet without having to go back to DTN ProphetX," said Bosco-Rutagengwa. "For instance, if I am pulling data from January 1 to the present day, but then I decide that I want to add data from last year, all I have to do is add dates in my spreadsheet. With our old system, I would have had to redesign my query. This feature saves a lot of time and makes it much easier to do our jobs."
Related Posts
Posted on August 11, 2023
Posted on August 11, 2023
Join Our Email List For Updates!
Enter your email to receive important news and article updates.