All
Net Metering Under Threat
by Ed Burke, Dennis K. Burke Inc.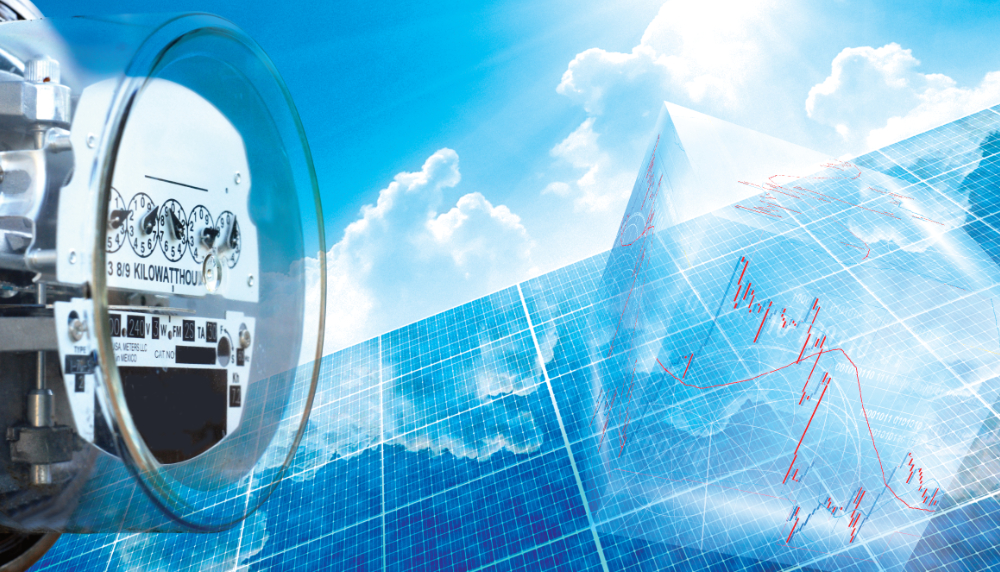 Regulator intervention could forever change rooftop solar market
For decades, net metering has been the cornerstone of the growing rooftop solar market. There are 41 states with some sort of net metering policies in place, and a fast-tracked petition submitted to the Federal Energy Regulatory Commission (FERC) could "end net metering as we know it," one legal expert warns.

In April, the New England Ratepayers Association (NERA) filed a petition asking FERC to "declare exclusive federal jurisdiction over wholesale energy sales from generation sources located on the customer side of the retail meter (rooftop solar), and order that the rates for such sales be priced in accordance with public law." NERA makes the case that any behind-the-meter, or customer-sited, energy generation is a wholesale sale, subject to FERC jurisdiction.

Net metering compensates solar producers for the amount of generation they produce but don't consume. Utilities pay for that excess generation at a retail rate. NERA believes that exchange should be considered a wholesale sale, regulated by FERC.

NERA, a tax-exempt 501(c)(4) organization, has asked FERC to take up their petition "as promptly as practicable." The association paid a $30,600 filing fee that asks FERC to take immediate action to resolve a pressing matter that's
causing "uncertainty, ambiguity or controversy" in the electric industry.

FERC acknowledged the concern and quickly set a May 14 deadline for interested parties to file comments on the petition.

So why does NERA view state net metering regulations as a pressing matter for FERC to resolve, and why is this nonprofit ratepayer group raising this issue?

Tyson Slocum, energy program director for consumer advocacy group Public Citizen, said he believes that NERA's efforts are not on behalf of the New England ratepayers it claims to represent but rather for a much smaller group of undisclosed member-donors.

Public Citizen has filed to intervene in the motion, hoping to force NERA to disclose its members trying to overturn state net metering laws. They cited IRS documents filed by NERA that show it raised $245,000 in 2018 membership dues, an amount that would indicate that its members aren't individual ratepayers but rather undisclosed corporate entities.

NERA President Marc Brown disputed that. "Like many other 501(3) organizations, NERA does not disclose its members, who are individuals and businesses, all of whom are electric utility ratepayers in the region," Brown said.

A Growing Industry
The rooftop solar market has seen huge growth, thanks to favorable net metering policies and renewable energy credits.

The Solar Energy Industries Association said in a statement. "Net metering for rooftop customers has been a successful policy that has helped drive the growth of solar around the country, while lowering electric bills for homeowners and small-business owners."

If approved by FERC, NERA's argument could open states to legal challenges to force them to subject net metered customers to regulation under the Public Utilities Regulatory Policies. NERA argues all net metered customers should be paid no more than the wholesale rate of electricity.

The state of Nevada should serve as a warning of the economic damage to solar that could result from FERC upholding NERA's argument. Back in 2015, Nevada reduced net metering compensation from retail to wholesale rates. Solar installations dropped off dramatically and major solar installers just left the state. In response, there was a public backlash to pass a law in 2017 restoring the state's rooftop solar compensation structure.

Several states have made significant changes to their net metering policies regarding monthly fees and demand charges. States make adjustments to balance the goals of promoting clean-energy growth with concerns about the costs these programs impose on non-solar ratepayers.

The Legal Arguments
There's no question that under the Federal Power Act, FERC has authority over wholesale electricity sales in interstate commerce. The dispute is whether a state's net metering arrangement is considered a wholesale sale.

Ari Peskoe, director of the Electricity Law Initiative at Harvard University, tweeted that "NERA's petition seeks to end net metering as we know it."

Peskoe noted in an interview that "FERC has addressed net metering before in decisions in 2001 and in 2009. In both cases, FERC's position has been that any time there's a sale for resale, it's going to be FERC's jurisdiction," he said. "In those same decisions, FERC basically said that when a ratepayer transfers energy to its utility through a net metering arrangement, that's not a wholesale sale; that's a matter of accounting and subject to state oversight."

NERA's petition claims that "this reasoning was never correct" and asks FERC to overturn it.

"As to whether net metered solar is an interstate sale, there's no compelling case law that says it is and lots of compelling argument that it is not," Peskoe said.

NERA argues "any generation source connected to the grid merges and commingles the energy with other energy sources on the interstate electric grid."

However, in a 2018 paper, Peskoe argued that FERC has not applied the same legal reasoning to distribution-connected assets; instead, it has set a limit on its own jurisdiction and rejected the notion that it has authority over every flow of energy into the grid.

"Even if it upholds NERA's argument, FERC doesn't have authority to invalidate or preempt state law; only federal court could do that," Peskoe said. "But it could motivate groups to file litigation in federal court using FERC's opinion to support their legal challenges."
Related Posts
Posted on August 11, 2023
Posted on August 11, 2023
Join Our Email List For Updates!
Enter your email to receive important news and article updates.