All
NEFI Launches Federal PAC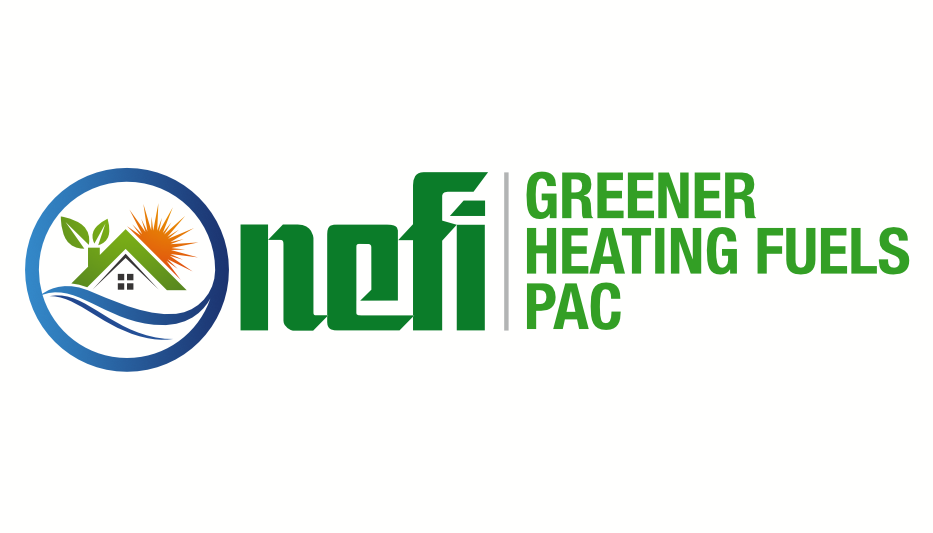 Industry's first ever dedicated federal Political Action Committee
On April 13, the National Energy & Fuels Institute (NEFI) announced the official launch of its new federal Political Action Committee (PAC), the "Greener Heating Fuels PAC." This is the first federal PAC in history formed exclusively by and for the U.S. liquid heating fuel industry.

The Greener Heating Fuels PAC has been created to support candidates for federal office who recognize the importance of the industry and its efforts to enhance U.S. energy security and reduce emissions through deployment of renewable fuels, more efficient heating systems, and technological innovation. The PAC empowers liquid heating fuel professionals and their allies to help create a better future for the industry by supporting political candidates who share this vision.

"Our industry has never had a federal PAC of its own until now," said Greener Heating Fuels PAC Chair Scott MacFarlane of MacFarlane Energy. "Creation of this PAC and enhancing our voice in Washington were driving forces behind NEFI's decision to officially become a national organization. I am excited to see our federal PAC up and running at this most important juncture in our industry's history."

"I'm very pleased to have been a part of establishing this PAC for NEFI's federal issues," added Greener Heating Fuels PAC Vice Chairman Mike Estes of Estes Oil & Propane. "It will empower us to recognize senators, representatives and candidates for office who support our march toward a new renewable future."

How is this different from the NEFI Advocacy Fund? Advocacy Fund contributions are donations from businesses in support of NEFI's legislative and regulatory advocacy efforts, compliance and education programs, and related expenses including staffing needs. PAC donations are personal donations that support candidates for federal office who understand the needs of NEFI members and their customers. These donations are not tax deductible.

How do I get involved? Per federal law, NEFI member companies that wish to join and receive communications from the PAC must sign an authorization form (at greenerheatingfuels.org/authorization-form). This form must be signed and returned via fax, mail, or in-person before the Greener Heating Fuels PAC can accept donations.

For more information, visit greenerheatingfuels.org.
Related Posts
Posted on August 11, 2023
Join Our Email List For Updates!
Enter your email to receive important news and article updates.