All
NBB Reports Robust 2015 Marketing Campaign
by Paul Nazzaro, NBB Petroleum Liaison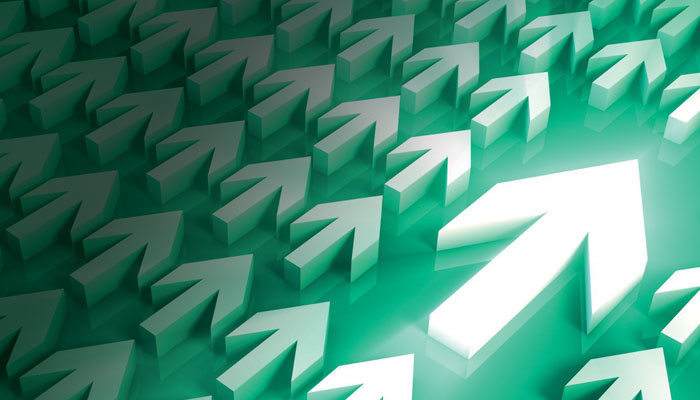 The winter of 2015 was one for the ages. All-time record snowfall, record low temperatures, and the lowest oil prices in recent history made for the most favorable, albeit challenging, conditions the heating oil industry has seen in years.
Despite the historically cold temps, biodiesel and Bioheat® fuel dealers across the Northeast reported few issues related to fuel quality—a testament to the National Biodiesel Board's efforts to educate the supply chain on proper handling, blending, storage, and housekeeping practices.
Those efforts took several forms over the past year. A series of webinars for biodiesel fleet operators and Bioheat® fuel dealers examined the journey of a gallon of liquid fuel from production to consumption, highlighting common points of contamination and general quality concerns, and illustrating how to properly handle and distribute biodiesel blends.
On-Site Help
Targeted field visits by NBB's supply chain management team provided individual terminals with infrastructural assessments and recommendations on how to best modify their assets and marketing resources to support biodiesel programs serving a variety of market segments, from land and marine transportation to heating and mining.
There was a significant marketing push in the marine segment this year with sponsorship and participation in the Newport Stopover of the Volvo Ocean Race, where the race boats, support vessels, and on-land generators were all running on biodiesel blends. NBB's direct operational involvement was complemented by its highly trafficked informational tent, prominent signage, media publicity, and key interactions with marine industry leaders, marina owners and consumers.
NBB brought the biodiesel message to several other notable events, including Petroleum Marketers Association of America, Atlantic Regional Energy Exposition, and the New England Fuel Institute's (NEFI) Energy Expo, to name a few.  It was at the NEFI Expo in June that Warm Thoughts Communications declared Bioheat® heating oil a "game changer" for the industry. A survey by the firm found that Bioheat® fuel—being domestically produced, less carbon intensive, and more efficient—changes the way consumers feel about using oil heat.
Sharing the Bioheat® story with consumers remained a top priority. Building on momentum from the previous few years, NBB's investment in television, cable, and radio yielded a total of 36 million impressions during approximately 6,500 strategically placed time slots, the most high-valued being during Good Morning America and Chronicle—both ranked first in the ratings. To supercharge this investment, NBB media partners organized unique grassroots marketing opportunities for Bioheat® fuel that included: homepage takeovers on wcvb.com; hat and mitten drives that directly benefited the Boys and Girls Clubs of Providence, Boston and Hartford; signage at Six Flags New England; partnership at the Great Outdoors Pursuit in Rhode Island; and sponsorship of the "Fill the Tank" program, which provided assistance for families in need this winter by paying for their heating oil.
The "Fill The Tank" campaign—managed by WCVB television and with assistance from the Salvation Army—raised a total of $320,854 to keep more than 420 individuals and families warm during this especially harsh winter.
Driving Online Traffic
These combined efforts succeeded in driving traffic to the Bioheat® website (bioheatonline.com), which totaled roughly 35,000 visits over the first six months of 2015—a 186-percent increase from the same period in 2014. Notably, the website's dealer locater page, which enables consumers to locate registered dealers in their area, averaged more than 1,000 visits per month. Bioheat® has gained a strong following on social media as well: the Bioheat® Facebook page has gained 648 Likes as of mid-August—a five-percent increase since the beginning of the year—and its Twitter feed has nearly 300 followers.
At the beginning of 2015, NBB launched a Bioheat YouTube channel, where this year's television commercial has amassed nearly 900 views thus far. The Bioheat Google+ page has drawn roughly 4,600 views over the same span.
To bolster its consumer advertising push, NBB continued to educate Bioheat® fuel dealers on marketing and advertising initiatives, sponsoring a series of six well-attended webinars on "Cooperative Advertising and Why it Works." The goal is to launch a co-operative advertising program for 2015-16, in which select Bioheat® fuel dealers pursue local television and radio spots immediately following our national spots.
2015 was a memorable year for biodiesel and Bioheat® stakeholders. The fuel's operability in the most extreme winter conditions was tested, confirmed, and reaffirmed by ASTM International's vote to approve heating oil blends up to B20. With the Renewable Fuel Standard moving in the right direction, and with increasing consumer awareness that the oil industry now has a safer, cleaner, more efficient and more renewable alternative to traditional diesel and natural gas, biodiesel and Bioheat® fuel are looking more and more like the "game changers" that so many have envisioned them to be.
Related Posts
Posted on December 13, 2021
Posted on December 10, 2021
Posted on October 22, 2021
Posted on October 16, 2021
Join Our Email List For Updates!
Enter your email to receive important news and article updates.