All
NBB Releases Data on Bioheat's Positive Effects on Emissions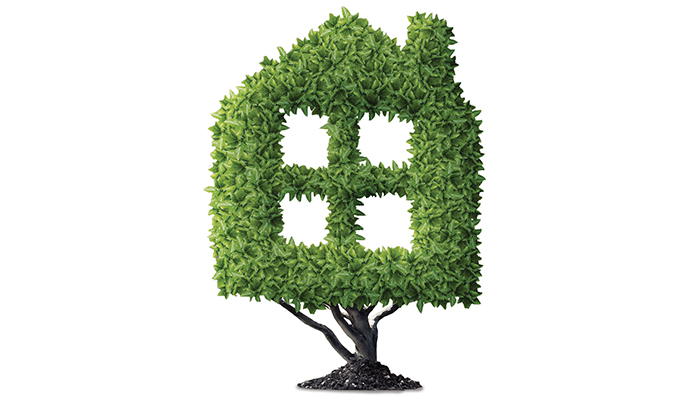 The National Biodiesel Board (NBB) recently compiled information on the air quality benefits derived from blending biodiesel with heating oil.
Commonly referred to as Bioheat®, these blends make heating oil a greener, more renewable and cleaner fuel that is more competitive with natural gas and other home heating sources. The data is ideal for promoting heating oil blended with biodiesel to both customers and federal state and local policymakers.
Biodiesel blended with heating oil reduces emissions that are harmful to human health and the environment. These include direct reductions in particulate matter, sulfur oxides, nitrogen oxides, carbon monoxide, and aromatic hydrocarbons, and lifecycle reduction for carbon dioxide and equivalent greenhouse gases. Emission benefits increase with the percentage of biodiesel from 5 percent (B5) to 10 percent (B10) and 20 percent (B20), and are significant even at low blend levels.
Carbon Dioxide (CO2): 100 percent biodiesel reduces lifecycle greenhouse gases (primarily CO2) by 81 percent. The corresponding reductions for B5, B10, and B20 blends of biodiesel would be 4 percent, 8 percent, and 16 percent, respectively.
Nitrogen Oxides (NOX): Study results vary as nitrogen oxide emissions vary with the type of appliance as well as the blend of biodiesel. For residential space heating equipment, typical biodiesel blends (B0-B20) can produce NOx reductions between 5 percent and 7.5 percent. Commercial boilers using higher blends can reduce NOx by as much as 35 percent using B100.
Sulfur Oxides (SOX): Sulfur oxides are reduced 19.7 percent by using B20. This reduction can also be assumed to be linear, resulting in 10 percent reduction for B10 and 5 percent reduction for B5. The percentage reduction of SOX due to biodiesel will remain relatively the same with low-sulfur or high-sulfur heating oil. The net reduction in pounds of SOx is significant when blending with low-sulfur heating oil. Unlike the percentage reduction, which will be nearly the same, the net reduction of pounds of SOx will be much greater when biodiesel is used to replace high-sulfur heating oil.
Particulate Matter (PM2.5): Practically all particulate matter emitted falls in the PM2.5 fraction. B20 reduces PM2.5 by 15.7 percent. Neat biodiesel (B100) can reduce particulate matter by as much as 68 percent.
Carbon Monoxide (CO): Carbon monoxide reductions due to 100 percent biodiesel in heating oil applications vary between 40 percent for commercial boilers and 16 percent for residential boilers. Residential applications can yield 5 percent CO reduction using B10 and 9 percent reduction using B20.
Hydrocarbons: Biodiesel is virtually free of aromatic hydrocarbons. These compounds are reduced by 80-90 percent in diesel exhaust. Similar reductions can be expected for boiler emissions, due to the lack of these compounds in biodiesel that are commonly found in petroleum.
Biodiesel Industry Honors Constantinides, Others
This year's "Eye on Biodiesel" awards highlight those who have had a major impact on the use of biodiesel. Clean air champions, policy drivers, fleet vehicle influencers, and lifetime biodiesel advocates were all honored in January during the National Biodiesel Conference and Expo.
"We are proud to recognize these individuals and organizations for going above and beyond to advance this industry that benefits American consumers so much," said Kent Engelbrecht, chairman of the National Biodiesel Board.
Climate Leader Award – Costa Constantinides, New York City Council Member:In September, the New York City Council voted overwhelmingly to pass INT. 642-A, led by Council Member Costa Constantinides, which creates a fuel standard for heating oil that includes increasing amounts of biodiesel from the current 2 percent level to 5 percent by October 1, 2017, and eventually to 20 percent in 2034.
National Energy Leadership Award – Iowa Gov. Terry Branstad: In 2016, Governor Branstad rallied support for, and signed legislation, that extended the Biodiesel Production Credit through 2024, extended and expanded the Biodiesel Promotion Retail Tax Credit, also through 2024, and secured another year of funding for the state's successful biodiesel and ethanol blender pump program, the Renewable Fuels Infrastructure Program.
Industry Partnership Award – The Illinois Soybean Association Checkoff Program and the American Lung Association in Illinois for the B20 Club: Together, the two organizations have created a unique and impactful program in Illinois called the B20 Club. The efforts of the club have provided confidence in biodiesel and a platform for showcasing successful biodiesel user stories in the media to decision makers and the general public.
Influence Award – Ron Flowers – Greater Washington, DC Clean Cities: Ronald "Ron" Flowers is the Executive Director of the Greater Washington, D.C. Region Clean Cities Coalition, with more than 45 years of service in the public and private sector. His knowledge of fuels and fleets was instrumental in transforming the nation's capital region from a community of biodiesel naysayers to biodiesel believers.
Related Posts
Join Our Email List For Updates!
Enter your email to receive important news and article updates.