All
More Openings on the Open Road
by Ed Burke and Kelly Burke, Dennis K. Burke Inc.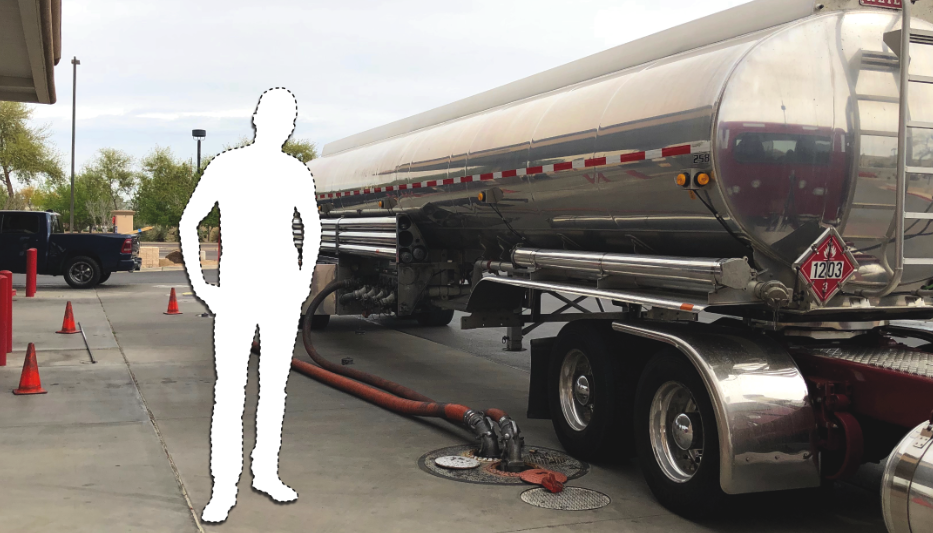 Truck driver shortage grabs national attention
After the recent cyberattack on the Colonial Pipeline, the media shined a bright light on the country's shrinking truck driver pool, with a glimpse of the shortage problems looking forward. Once the pipeline was back online, drivers were loading up and making delivery after delivery to reopen service stations all across the Southeast.

A shortage of tanker truck drivers may lead to rising gas prices and even dry pumps at fueling stations, experts warned, as many Americans were back on the road and gearing up for the summer travel season.

Truck drivers, in general, have been in increasingly short supply for over a decade. Older drivers are retiring and it has been difficult to recruit new ones. Of course, sitting behind the wheel of a truck loaded with fuel requires a lot more training for the additional Hazardous Materials and Tank endorsements needed to operate a truck safely.

"Trucking's driver shortage already exceeds 50,000 drivers," wrote National Tank Truck Carriers (NTTC), an industry trade group, in a recent report. "The trucking industry's workforce shortage is not confined to drivers alone. Trucking companies also require dispatchers and back office staff. Trained mechanics are also in short supply," NTTC added. "Tank truck operations face further critical shortages of registered inspectors and design-certified engineers who can inspect and repair cargo tank truck trailers."

Sitting Out the Pandemic
Last year, when the pandemic hit, America went into lockdown. Millions lost their jobs and many more started working from home. Though the heating fuel delivery industry remained open for business, the pandemic sidelined drivers in other fields as demand for gasoline dropped. This caused many more drivers to leave the transportation industry. And the schools that could train new drivers were closed for public health reasons, compounding the labor shortage.

After a very tough year, more than half of the country is vaccinated, and Americans are taking to the road again, whether returning to work or taking those long-delayed vacations.

But according to some sources, travel plans could be disrupted in the months ahead due to the possibility of gasoline shortages. There have already been spot shortages in Florida, Arizona and Missouri due to a lack of tank truck drivers — and even more concerning is that it could become harder to find some fuels, especially over the upcoming summer holidays.

The American Trucking Associations (ATA) has warned of a "significant tightening of the driver market" that shows signs of only growing worse.

Turnover is a rising challenge for the trucking industry, the ATA said. It rose to 94 percent for large truck carriers during the first quarter of this year, up 20 percentage points from the first quarter of 2017. The rate varies from one company to the next and depends on the type of cargo drivers handle, but data shows that about 70 percent of tanker drivers quit the business or changed jobs during the pandemic.

With so many tanker trucks sitting idle, experts warn that the situation could get worse as summer sets in and travel guidelines loosen up as more Americans get vaccinated.

Low Return-to-Work Numbers
Early last year, the Federal Motor Carrier Safety Administration's (FMCSA's) new Drug and Alcohol Clearinghouse debuted. The registry identified drivers who have had issues with alcohol or drugs. Carriers, State Driver Licensing Agencies and law enforcement officials use the Clearinghouse to check a driver's violations.

More than 56,000 drug and alcohol violations were recorded last year. That's a little over 1 percent of the 5 million-plus truck drivers under the authority of FMCSA. The database is intended to track drivers' compliance history and prevent them from job-hopping in the event of a failed drug test.

Of the 45,000 driver violators who lost their jobs due to the violations, only about 11,000 have completed the return-to-work program.

Do the low return-to-work numbers suggest that those drivers have left their jobs for good? It looks like many of these drivers are not entering treatment, which might suggest they've left the industry.

"Having a drug or alcohol testing violation is not an automatic end to a driver's career," said Dan Horvath, vice president of safety policy for ATA. "While there is a significant number of drivers who have not yet completed the return-to-duty testing process, that number continues to grow. With continued education about the drug and alcohol testing program, and consequences for noncompliance, we hope to see violations decrease and the number of drivers who have completed the return-to-duty process increase."

Lowering the Age Requirement
The DRIVE-Safe Act, a bipartisan bill aims to allow commercial motor vehicle operators under the age of 21 to become able to drive across state lines through a two-step apprenticeship program.

To qualify, candidates would need to complete 400 hours of additional training – far beyond what is required of any other CDL holder in the country. All qualified drivers participating in the apprenticeship program would be accompanied by an experienced driver in the cab and would only be allowed to drive trucks outfitted with the latest safety technology, including active braking collision mitigation systems, forward-facing dash cams, speed limiters set at 65 mph or lower,
and automatic or automatic-manual transmissions.

The bill has strong support in the trucking industry and the private sector as an effort to help remedy the growing driver shortage.

Ed and Kelly Burke are respectively, Chairman of the Board and Senior Marketing Manager at fuel distributor Dennis K. Burke Inc. They can be reached at 617-884-7800 or ed.burke@burkeoil.com and kelly.burke@burkeoil.com.
Related Posts
Posted on August 11, 2023
Posted on August 11, 2023
Join Our Email List For Updates!
Enter your email to receive important news and article updates.