All
More Municipal Fleets Embrace Biodiesel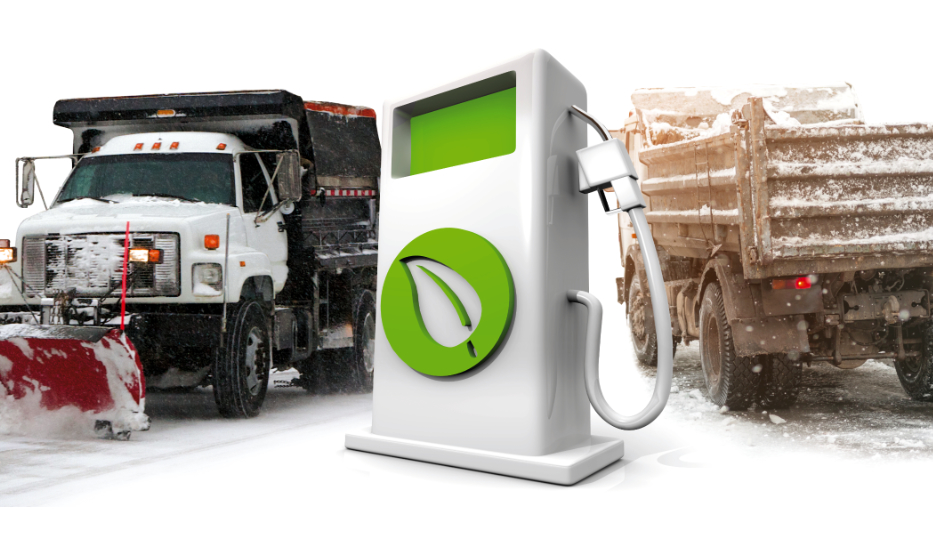 Some city vehicles are now using blends as high as B100

On December 3, the B20 Club welcomed the newest member to its ranks, the Lake County Division of Transportation (LCDOT).

The B20 Club is a partnership between the Illinois Soybean Association and the American Lung Association. Club members are Illinois-based organizations whose fleets run on biodiesel blends of B20 or greater. The newest member, LCDOT, is responsible for the maintenance and upkeep of more than 550 unique vehicles and pieces of equipment in Lake County, including snow plows and traffic lights to cite just two examples.

"We are proud to fuel our fleet of more than 70 diesel vehicles with B20 biodiesel in support of our commitment to delivering financially and environmentally responsible services that promote a safe, affordable, healthy, and resilient community for the residents and visitors of Lake County," said LCDOT Fleet and Facilities Manager Josh Wallace.

According to the American Lung Association, LCDOT's fleet achieves annual CO2 reductions of 108,800 pounds, which is the equivalent to 123,350 passenger vehicle miles. While this is impressive unto itself, it also exemplifies a national trend whereby municipal fleets adopt B20 and higher biodiesel blends to achieve significant emission reductions using readily available equipment.

Numerous county and city fleets from coast to coast have already implemented B20 as a standard minimum blend. A new B20 club recently sprung up in Indiana. And some fleets are going further still.

For example, in Iowa, the City of Ames is adding seven all-purpose dump trucks to its fleet, which will operate year-round on B100. This is made possible in part by Optimus Technologies' Vector System, an engine modification built to help fleets reduce their operating costs and carbon emissions.

Through a pilot program conducted earlier this year, the City used the Vector System on five of its trucks along with B100 biodiesel produced by Renewable Energy Group. With the pilot project deemed a success, Ames is bringing another seven systems aboard, which will increase the size of the City's B100 fleet to 12 trucks and counting.  

"Our drivers tested the Vector System in five City snowplows in below-zero temperatures during a big snowstorm," said Rich Iverson, fleet support manager for the City of Ames. "In one weekend, we used 1,000 gallons of B100 biodiesel and our drivers reported no issues in the trucks' operations. Optimus' Vector System certainly proved its abilities to perform at high standards."

Sources say the five trucks that already run on B100 account for about 10 percent of the municipality's total annual diesel consumption and were able to reduce the City of Ames' carbon intensity by 110 metric tons by the end of 2020. The addition of seven more B100 trucks should bring the City's carbon savings up to 200 metric tons in 2021.

According to the EPA's Greenhouse Gas Equivalencies Calculator, that's the equivalent emissions from 496,278 passenger vehicle miles. Not bad for a city with a total area of just 24.27 square miles.
Related Posts
Posted on September 13, 2023
Posted on August 11, 2023
Posted on August 10, 2023
Posted on August 10, 2023
Join Our Email List For Updates!
Enter your email to receive important news and article updates.