All
Massachusetts' Green Communities
by Ed Burke, Dennis K. Burke, Inc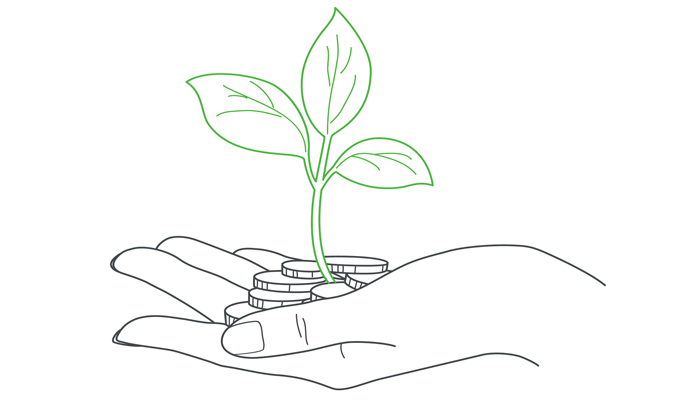 "The projects funded by these grants will allow cities and towns across the Commonwealth to reinvest their energy savings in vital public services like schools, public safety, and local infrastructure," said Massachusetts Governor Charlie Baker in a press release.

In September, the Commonwealth awarded Green Communities competitive grants totaling $14.9 million to 91 municipalities across Massachusetts to fund clean energy projects. The grants are funded through proceeds from Alternative Compliance Payments under the Massachusetts Renewable Portfolio Standard.

Grants are capped at $250,000 per municipality. They provide financial support for energy efficiency and renewable energy projects that further the designated communities' clean energy goals. Municipalities must present proposals for how they would like to utilize the money when applying for the grants.

Cities and towns must meet five criteria to be designated a Green Community and receive funding. First on the criteria list is pledging to reduce municipal energy consumption by 20 percent within five years. Currently, there are over 240 Massachusetts cities and towns that have earned the Green Communities designation.

This eighth annual round of Green Communities competitive grants was awarded to existing Green Communities that have successfully invested their previous grant awards.

The $14.9 million is the largest award in the Green Communities program's history and represents a commitment to supporting the clean energy efforts of cities and towns across Massachusetts. Including this round of awards, the Department of Energy Resources (DOER) has doled out over $118 million in grants to Green Communities since 2010.

The grants are used to fund a range of projects, from ventilation system upgrades and high efficiency lighting to installation of insulation and energy management systems at municipal buildings and facilities. Also included are projects to install LED streetlights, oil-to-heat-pump heating system conversions, electric vehicles, and electric vehicle charging stations.

Joanne Bissetta, deputy director for the DOER's Green Communities Division, said clean energy projects benefit communities in two major ways. "One is that they help the municipalities save energy, and then two, when they save energy, they're not spending as much on their energy costs and they can use that money to spend on other priorities in their community," Bissetta said.

"This round of grants, we had a fair amount of weatherization and insulation projects," Bissetta said. "This would be either replacing old insulation with new and efficient installation, or doing some weather sealing of windows and doors and things like that. Those are good projects, because they make the buildings more comfortable, less drafty, particularly in the winter."

Bissetta proudly noted that Massachusetts also leads the nation in energy efficiency, according to recent American Council on Energy-Efficient Economy rankings.


Benefits of Being a Green Community
The Green Communities program benefits participating municipalities in a number of ways: 
Cuts municipal energy costs and strengthens the local economies;
Access to grants for clean, affordable and resilient energy projects, while providing economic development benefits for the municipality and the Commonwealth;
Reduces greenhouse gas emissions;
Promotes energy-efficient building construction that drives the market for better-built and lower cost homes; and
Fosters renewable energy and clean energy technologies.
"The Green Communities program works with cities and towns to fund projects that put Massachusetts on the forefront of clean energy innovation," said Energy and Environmental Affairs Secretary Kathleen Theoharides. "Massachusetts is committed to providing municipalities with the tools needed to fund clean energy solutions that reduce long-term energy costs and strengthen local economies."


A Designated Green Community
The Green Community Designation and Grant Program provides a road map along with financial and technical support to municipalities. Communities pledge to cut municipal energy use by 20 percent over five years, and meet four other criteria established in the Green Communities Act.

Participation in the Program has grown steadily since the first group of 35 municipalities achieved designation status in July 2010. The Program now includes more than half of the cities and towns in the Commonwealth and nearly two-thirds of the population.

This funding represents a successful collaboration between the state and municipalities to reduce energy consumption. The benefits of designation extend beyond the program itself, inspiring cities and towns to undertake additional energy-related initiatives.

"As Massachusetts works to meet ambitious energy and emission reduction goals, the Green Communities program gives municipal partners the resources they need to continue building upon the substantial energy progress each city and town has already made," said Lieutenant Governor Karyn Polito. "We look forward to the continued success in energy innovation these grants will ensure across the Commonwealth."
Related Posts
Posted on February 14, 2023
Posted on February 13, 2023
Posted on December 15, 2022
Posted on December 15, 2022
Join Our Email List For Updates!
Enter your email to receive important news and article updates.