All
Massachusetts Could Give Bioheat a Boost
by John MacKenna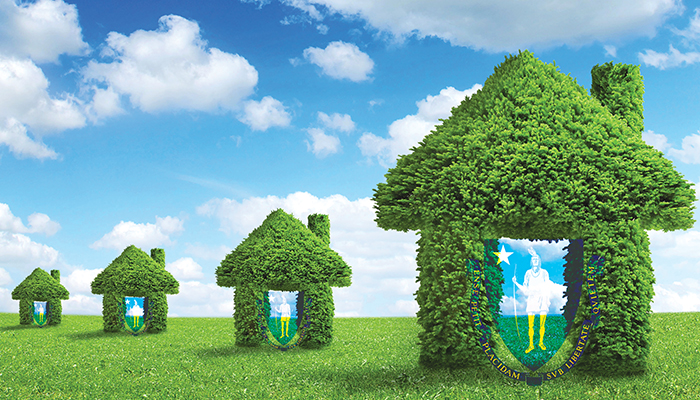 Massachusetts Oilheat Marketers could soon benefit from new state regulations that incentivize the use of biodiesel as a means to reduce greenhouse gas emissions.
The state Department of Energy Resources (DOER) is currently developing regulations that would create "renewable thermal energy credits" that would accrue to marketers who blend biodiesel with heating oil. Michael Ferrante, President of the Massachusetts Energy Marketers Association (MEMA), says the details of how the state would award the credits are unclear, but the available credits for biodiesel and wood biomass together could be in the range of $20 million to $30 million.
MEMA has come out strongly in favor of the program while also trying to influence the new regulations so that they will apply to more companies and be less restrictive in the definition of qualifying biofuels. "We don't want to handcuff the state or knock down these regulations," Ferrante told Oil & Energy. "If they want to get this up and running, that's fine, but it will probably help Massachusetts and the consumers if more feedstocks are accepted. We would rather get an imperfect version than no version, but we are asking them to please review these rules."
He said the proposed regulations face some strong opposition, particularly on the matter of credits for wood biomass, and MEMA does not want to undercut the state's initiative. MEMA and the National Biodiesel Board (NBB) have urged the DOER to create the credits, and the department recently issued a proposed set of regulations.
When DOER held a public hearing recently to gather comments, MEMA and its allies provided testimony. Ferrante was joined at the hearing by Howard Peterson, of Peterson Oil Service, Worcester, MA; Christopher LeBoeuf, of Falmouth Energy, Falmouth, MA; Gene Gebolys, World Energy, Boston; and Ray Albrecht, testifying for NBB.
B20 and Above
As drafted, the regulations would incentivize biodiesel blending only at blend levels of 20 percent (B20) and above. The draft regulations also exclude some biodiesel fuels based on the feedstock used to produce them, even though all biodiesel types are recognized by ASTM International, the U.S. Environmental Protection Agency (EPA) and the California Air Resources Board (CARB).
Despite those flaws and uncertainties, MEMA would much prefer to have DOER enact the regulations than to abandon them, because it would be easier to try to amend them once they are enacted than to try to revive them later if they do not become law, according to Ferrante. DOER is proposing to re-open the regulations for review after two years.
In fact, it was pressure from MEMA and NBB that led DOER to develop the draft regulations. The law that created the credit structure—the Renewable Thermal Bill—actually passed the state legislature in August 2014 and was signed into law by then-Gov. Deval Patrick. Despite supporting the law, the Patrick Administration did not enact any regulations before the end of Patrick's term in early 2015. Ever since Charlie Baker succeeded Patrick, MEMA and NBB have encouraged the new administration to promulgate and enact regulations.
Ferrante said the Baker administration has shown itself to be pragmatic and supportive of business, and he is optimistic that the DOER will take seriously the advice offered by MEMA and its allies.
Allow All Feedstocks
One change that MEMA recommends is to replace the state's restrictive definition of eligible biodiesel with the widely recognized definition developed by ASTM International. The heating oil industry, led by the National Oilheat Research Alliance (NORA), has worked closely with ASTM to develop specifications and grades for heating oil-biodiesel blends, including blends containing 6 percent to 20 percent biodiesel (B6 to B20). Those definitions require only that the biodiesel in the blend meet the ASTM biodiesel specification (D6751), which sets quality standards for the fuel but does not restrict the types of feedstocks used.
While EPA and CARB recognize D6751 biodiesel as an "advanced biofuel" that reduces greenhouse gas emissions by at least 50 percent compared to petroleum fuels, Massachusetts has developed regulations using a much tighter standard requiring animal and vegetable fats as feedstocks.
"We believe the state is using a rather narrow definition of feedstocks," Ferrante told Oil & Energy. "This has been an issue with this state and other state governments. We would like them to allow this program to grant renewable thermal credits to biodiesel using all available feedstocks, including soy-based, animal fats and vegetable fats. We're asking them to look at the definition and broaden it. This will help to expand the biodiesel market and make it more vibrant."
He said the state's feedstock restriction could actually diminish competition in the biodiesel market, because it would be impractical for biodiesel producers to deliver a specialized product for Massachusetts made from a restricted set of feedstocks. "Soy-based fuel is widely used, and it would be impractical to carve that out for one state," he said. "If the fuels meets the ASTM specification, we believe the state should accept them."
NBB Weighs In
In testimony at the recent DOER hearing, the National Biodiesel Board (NBB) commended DOER for including renewable heating and cooling in its Alternative Energy Portfolio Standard (APS) program. Like MEMA, NBB recommended that DOER change its definition of eligible fuel to match the federally accepted biodiesel standard and to harmonize biodiesel feedstock requirements with those of the EPA.
"The EPA has established an extensive regulatory framework for ensuring that all renewable fuels used under its RFS2 program are produced in an environmentally responsible manner," NBB stated in written testimony. "EPA regulations incorporate standards for agricultural land conservation that include, for example, restrictions on the use of previously non-active farmland for fuel production purposes. This aspect provides protection against the burning of rain forests and other unsuitable methods for increasing feedstock production. EPA regulations also look at the entire life cycle of biodiesel from feedstock production through the various steps of fuel processing to ensure that the entire supply chain is environmentally sustainable. Recent life cycle evaluations of biodiesel feedstock production have also increasingly recognized the substantial, dual benefits of 'Food plus Fuel' co-product output resulting from modern agriculture.
"NBB supports the use of all available waste feedstock materials, including recycled cooking oil and animal fat, but we also believe that the agricultural industry has improved the efficiency of its operations sufficiently over the past decade, and that our ability to evaluate and model the comprehensive life cycle characteristics of virgin oil feedstock use in biodiesel production has likewise improved, to warrant renewed consideration of virgin feedstock under the expanded APS program in Massachusetts."
Include More Marketers
Another important change that MEMA recommends in the draft regulations is that DOER incentivize all heating oil-biodiesel blends of 5 percent (B5) and above. By limiting eligibility for credits to blends of B20 and above, DOER would be shutting out the majority of dealers who do not store their own biodiesel and create their own blends, according to Ferrante. "We said that would be a very high bar for the average heating oil retailer to meet," he told Oil & Energy. "If you want to make an impact with every retailer and every customer, we encourage the state to reduce the required blend level to B5 and up."
An additional consideration regarding blends levels is the restrictions that some manufacturers place on the use of biodiesel with their equipment. Manufacturers who have not specifically certified their equipment as suitable for use with higher biodiesel blends might not honor warranty claims when unspecified biodiesel blends have been used with their system components.
NBB also testified to DOER that biodiesel blending with heating oil is a more effective solution than converting heating systems to natural gas. "Biodiesel can achieve significant savings in greenhouse gas emissions from thermal applications compared to both oil-fired and natural gas-fired combustion systems," NBB testified. "Biodiesel produced in the United States achieves an average of 81 percent greenhouse gas savings compared to traditional diesel fuel and heating oil. A B20 blend with traditional heating oil will produce the same greenhouse gas emissions as natural gas. A recent study by ICF International shows that B100 biodiesel also achieves an approximately 70 percent reduction in greenhouse gas emissions compared to natural gas.
"Biodiesel thus has the potential to achieve considerably more greenhouse gas reductions than would be possible through conversion of existing oil-fired combustion systems to natural gas. Significant greenhouse gas emission savings could likewise be achieved by replacing existing natural gas-fired combustion systems with biodiesel-fired systems."
The Biodiesel Board also testified that biodiesel blending can help reduce the need for new natural gas pipelines. "Our experience during recent winters has shown that natural gas pipeline capacity shortages can have enormous, negative consequences on all classes of electric and natural gas ratepayers," NBB testified. "The increased use of renewable, liquid fuel as a substitute for natural gas would serve to reduce the need for costly pipeline expansion. This would increase substantially the benefits of using renewable liquid fuels in Massachusetts."
The Massachusetts Supreme Judicial Court recently ordered the Massachusetts Department of Environmental Protection to improve its compliance with the Commonwealth's Global Warming Solutions Act. Ferrante said that expanding the use of biodiesel-heating oil blends would help the state meet its greenhouse gas reduction goals. "If you incentivize Bioheat at all levels, that moves the state closer to its goals," he said.
Related Posts
Join Our Email List For Updates!
Enter your email to receive important news and article updates.