All
Marketing to the "Messy Middle"
by Richard Rutigliano, PriMedia, Inc.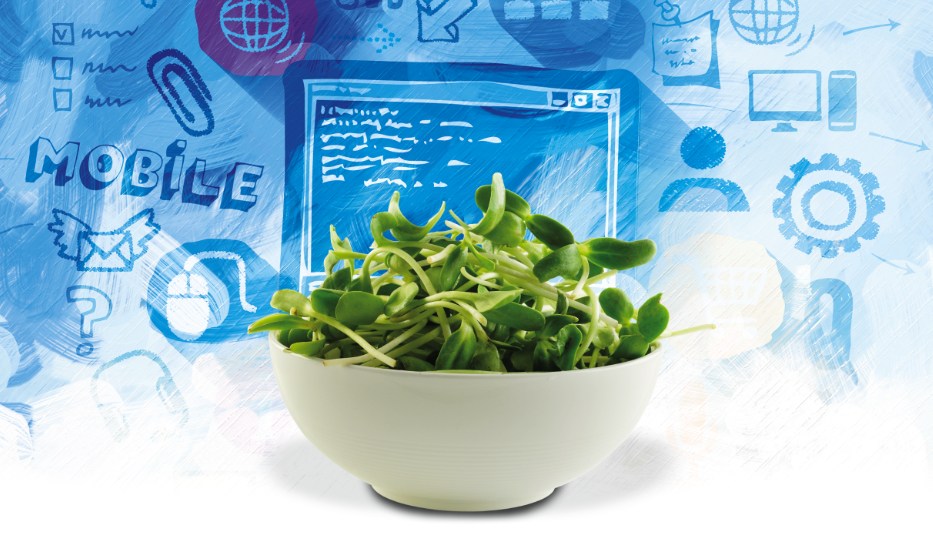 Biofuels as the Future Solution

 
We are living in the "messy middle." This is the spot between the high-emissions fuels of the past and the clean, net-zero solution toward which we strive. Consumers are realizing that older forms of heating fuels are unsustainable and archaic, and government initiatives want to incentivize clean solutions. We're not yet wholly renewable, but we're making strides toward a more perfect future every day. However, customers are often unsure where to begin their transition to cleaner energy. A widespread shift to renewable liquid heating fuels (RLHF) is the brightest way forward.
The concept of clean electricity is virtually a myth, a fact that that electric companies and their lobbyists drastically underplay. Although most electric energy is still generated by fossil fuels and coal, environmental initiatives are often incentivized to implement electric heating systems as though it were an unconditionally eco-friendly solution. This misinformation spreads to the general public, who feel a growing pressure to make the daunting—and expensive—jump to electric centralized heating. However, Bioheat® fuel is renewable and works harmoniously with all existing oil-fueled home heating systems, making it financially feasible for most customers.
With Bioheat® fuel standards in most of the Northeastern states, the number of homes fueled by RLHF in recent years has been steadily increasing. Blends up to B5 are most common and are compatible with every kind of preexisting oil-fueled heating system. Homes across the country are using blends as high as B100, which at most requires only minor modifications and adjustments that can be completed during annual tune-ups. These solutions do not require a radical restructuring of heating systems, which makes them the most cost-efficient and comfortable source for most customers. Their biggest selling point is that they're the perfect system for a "messy middle." Bioheat® fuel and B100-certified burners, furnaces and boilers will not only reduce carbon emissions now; they'll continue to provide sustainable heating in the future. Customers have to understand that investing in RLHF heating systems is the best option for the present and the future: upgrading their boiler or furnace will immediately reduce their CO2 emissions by approximately 1 ton per year, and B20 blends of Bioheat® fuel produce a 14.6 percent reduction in CO2 emissions. Relative to traditional heating fuel, B100 can provide a carbon reduction of between 75 percent to 90 percent.
Sounds good. How, then, do we apply the idea of the messy middle to our marketing strategy? Consumers are constantly in the process of evaluating and exploring their options. During the evaluation process, they narrow these options ("I need something that's cost-effective"), while during the exploring process, they expand them ("We need a heating system that will work better than the one we have now, and we really ought to do something about the environment, so I'd like to reduce my emissions"). A purchase is made smack-dab in the middle of evaluation and expansion. Promotional materials should therefore emphasize biofuel heating systems' compatibility with both goals; it's cost-effective and innovative.
As humans, we generally don't like working much harder than we have to, so customers are more inclined to choose the option that won't require a comprehensive overhaul of their existing infrastructure and equipment. Electric heating is often marketed as the more sustainable option, despite power plants being the country's largest emitters of greenhouse gases and producing more than 24 billion tons of carbon emissions annually. However, electric heating comes at a tremendous cost – ranging from an estimated $18,500 to $42,000 on average for installation – and no one wants to be a martyr when there is a less expensive, more comfortable, and sustainable option at hand. A similar strategy can be used to promote your weatherization services: insulating and air sealing ducts and windows is more cost-effective (raising property value, slashing fuel bills), more sustainable (by reducing emissions), and more comfortable (reducing draftiness), addressing every potential factor a customer could take into consideration. By marketing to the messy middle, you can address their concerns and synthesize them into a solution for practical change.
In the age of widespread incentivization of electric energy initiatives, spreading the word might appear to be decidedly more complicated than persuading consumers once you have gotten their attention. One of the most crucial types of marketing is digital, which is simultaneously the most cost-effective and the most widespread. Advertisements on Facebook, Instagram, and even YouTube are easily accessible and should emphasize the amount of money saved by switching to Bioheat® fuel, as well as relatively inexpensive, high yield weatherization options. The importance of online marketing cannot be overstated, and you need to make sure you have an accessible landing page for them to go to that is device-compatible and easy to read. Google display and search ads will enable you to reach customers in the market for new heating systems or who are actively looking into clean heating options. To get the most of your Google campaigns, work with a marketer who is a Google Certified Partner.
Programmatic marketing is also essential in locating your ideal customers, enabling you to choose relevant targeting options like age of home, mortgage value, interests in clean energy or the environment, estimated household income, and thousands of other filters. It targets potential customers based on their own needs and interests, allowing you to show them precisely what they want.
Ads should emphasize how these switches tangibly make homes more comfortable — "Who knew fixing drafts in your home saves you money? Our company did, and can help." Visual aids, such as comparisons of specific dollar figures, are essential; when we're scrolling, we tend to be automatically drawn to images and to numbers rather than to blocks of text. Advertisements should emphasize savings, comfort, and renewability.
Don't forget to communicate these important issues with existing customers; after all, you've worked hard to build a rapport with them. Email blasts and on-portal marketing are extremely effective strategies, with the latter particularly advisable. Your account portal is a one-stop shop of sorts where customers can pay their bills, see reminders for services and upgrades, and place fuel orders. Customers are on your portal frequently, and messaging about the tangible, real-time benefits of your Bioheat® fuel should be front and center every time they access their account. Text messages and emails will keep customers up to date on new advancements, like higher biofuel blends and new B100 certified appliances, which align with their needs. More traditional methods also work well, including print-and-mail newsletters and other special offers. You care about your customers, and they should feel that.
Your customers trust you. They want to save money, feel good, and help out the planet, and you bring a wealth of knowledge on the subject. You just need to show them that you know their needs, and that you're selling a solution that addresses each one of them. An effective sales strategy leaves a customer thinking: "Why would anyone pick anything else?"
Richard Rutigliano is President of PriMedia, Inc., an integrated marketing and communications firm specializing in the home energy sector. He can be reached at 516-222-2041 or rrutigliano@primediany.com.
Related Posts
Posted on August 11, 2023
Join Our Email List For Updates!
Enter your email to receive important news and article updates.