All
Mapping Out the Future
by Rhonda Gerson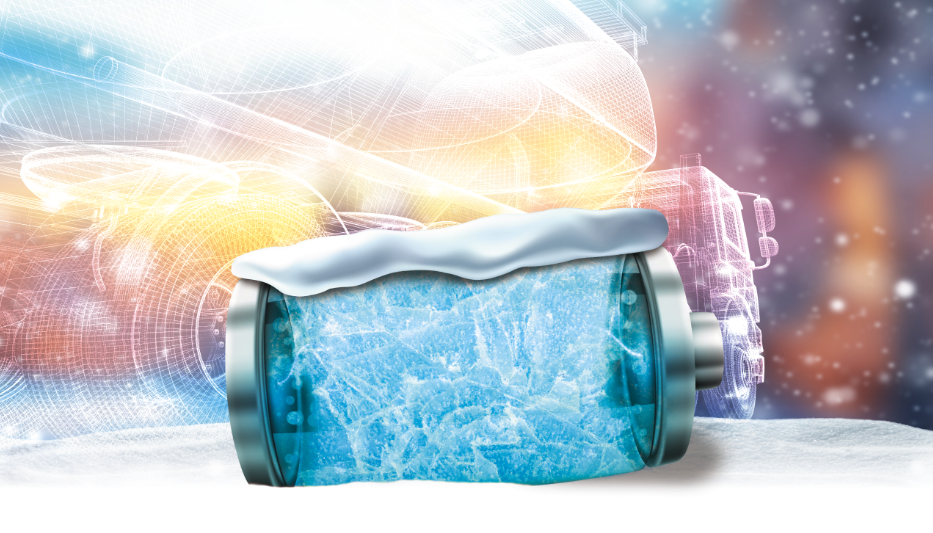 Trucking Equipment, the EPA and Your Business
What an industry wants and needs and what politicians legislate are often worlds apart. Quite often, legislation has little to do with boots-on-the-ground reality. While most business owners would like to aim for the loftiest of standards with regard to energy efficiency and renewability, the fact remains that those goals are often virtually unattainable in the real world.
Case in point: the Environmental Protection Agency (EPA) released new Greenhouse Gas Standards for heavy-duty vehicles, partnered with additional emissions standards for middle- and light-duty vehicles which will force most users to turn to battery electric vehicles (BEVs) by 2030. The goal is to reduce emissions from the transportation sector; the real-world facts are that the equipment and infrastructure are not readily available, and that the trucking industry has already made great strides in reducing emissions. If possible, that last fact is even "more true" for the liquid fuels industry, where many companies are already fueling their trucks with the biodiesel, renewable diesel and propane they deliver. These businesses are looking for other amenities in new trucks – products that increase driver safety and operational efficiencies.

Thanks, but No Thanks.
BEVs are not on the radar for most fuel companies, according to trucking and equipment manufacturers contacted by Oil & Energy.
For anyone who has not been paying attention: last month's release of "Greenhouse Gas Standards for Heavy-Duty Vehicles – Phase 3" expanded and modified the standards set in 2016. The new proposal accelerated CO2 and NOx emissions standards for model year 2027 vehicles outlined previously and added stricter limits beginning MY 2028, cutting them back further each year through MY 2032. The EPA rationalized the accelerated schedule as warranted because zero-emissions technologies for heavy-duty trucks had advanced faster than anticipated when Phase 2 was released, and, furthermore, many states have followed California's lead by adopting Advanced Clean Trucks programs and setting goals to electrify the HD vehicle market.
Whatever the reasoning behind the decision to change the rules halfway through the game, the proposed restrictions on tailpipe emissions are so extreme that electrification is, effectively, the only way to meet the targets. And yet, the 717-page notice of proposed rulemaking from the EPA staggers regulations for heavy trucks because so many requirements are still in flux: battery component sourcing, electrical grid demands, uncertain electricity cost structures, a national EV charging network and hydrogen production. While these regulations are purportedly "technology neutral," keen readers will notice there is nothing about carbon-neutral renewable liquid fuels.
"These regulations are short-sighted and disregard the advances that have been made in liquid renewable fuels over the past decade," said Sean Cota, President of the National Energy & Fuels Institute (NEFI). "The administration seems to think we're hauling ping pong balls. We haul to the road limits, and do it in sub-freezing temperatures. Lithium batteries don't charge below 26 degrees Fahrenheit and don't work at all when temperatures drop below minus 4. How are we to deliver lifesaving liquid fuels to our customers in the Northeast if forced to use electric trucks that can't run in the winter?" he asked.

"More like Five or Ten Years"
Few people are more qualified to talk about what fuel companies are looking for in their trucks than Alex Leforest, Operation Manager at Boston Steel, a division of Tremcar USA. His take on BEVs? "The range of the trucks is not something our customers would entertain. A fuel-powered truck can go out in the morning, then come back and fill up for more loads in a day. The batteries can't do that. I don't see electric turns within the companies."
At the same time, Leforest acknowledges that this can change. "The electric avenue will be somewhere down the line. Right now, I haven't seen any big traction. Carrying a load, it consumes a lot of energy," he continued. "They need more reliable batteries. That's in the future. Not in the next two or three years, but more like five or ten years."
The trade associations for the trucking industry appear to agree with Leforest. American Trucking Associations (ATA) President and CEO Chris Spear responded to the EPA proposal, saying, "The Phase 3 standards must take into account the complex challenges and operating conditions facing motor carriers as we manage the transition to a zero-emission future while simultaneously moving more than 72 percent of the economy's freight."
"These regulations are a back-door tactic by the administration to drive up the cost of conventional vehicles, so that they are un-economic, thus forcing the market to move to electric vehicles," Cota stated. "Everything makes an environmental impact. There is a shortage of the lithium needed to produce batteries, and no way to safely and cost-effectively dispose or recycle them at the end of their lifecycle. Electrification is going to dramatically drive up costs, break the electrical grid, increase total GHG emissions and create environmental waste, all in the name of clean energy."
What Retailers Really Want, Part 1
If not electric fleets, then what are liquid fuels retailers and wholesalers looking for in new trucks?
According to Aaron Cargas, Vice President of Marketing and Product Development of Cargas Energy, their company's clients are looking for efficiency, and that means tank monitors and software. "Almost every customer is deploying tank monitoring to their customers or vastly expanding the tank monitors they are rolling out," he says. These monitors are now integrating with the mobile device in the truck to provide real-time information to the driver. New software calculates delivery schedules using both tank data and K-factors, providing back-up and confirmation to each forecasting method.
"Tank monitoring makes the companies more efficient. More gallons, fewer miles. Our integrated data helps the companies get to their customers when they are needed," he continued. And, while "close to 100 percent" of Cargas customers are using a mobile app for deliveries, many are only now seeing the value of mobile service apps. Despite having mobile service software for 15 years, Cargas says, "there are still companies printing out work orders, having the techs fill out the forms and return them to the office, and then requiring office staff to enter that information into their back-end system and create the invoices."
The company has been expanding its software capabilities to meet its customers' needs, adding quoting and contract features to the service app to make it easier to close deals outside the office, and launching Cargas Pay. This newest product has special features for the fuel industry, enabling tracking of all data related to credit card payments, settlements and bank statements. It also offers text-to-pay and can accept payments in the field.
"The expectations of users of software have gone up. Everyone is using software in their personal life that is really good. The expectation when you go to work is that you have good software, that's usable and does what you need," Cargas continued. "We're focusing on making the user experience for all – dispatcher, driver, service tech, accountant – better, to make their job better. We've really ramped up our individual interviews with individual customers and users, expanding those teams to get more feedback."

What Retailers Really Want, Part 2
We put the same question to Mélanie Dufresne, Director of Marketing and Communications at Tremcar Inc.: If not electric fleets, then what are liquid fuels retailers and wholesalers looking for in new trucks? Her answer: safety first.
"I'm seeing a lot more about keeping drivers safe. More monitors on the driver, more data about driving habits," she said. "More tools – electrical tools in the cab to be more secure on the road."
Tremcar has seen increases in requests for hand-held devices for meter registration and automatic pump activation from liquid fuel retailers across North America. "It's not only on the truck side, but on the delivery side. There's a lot of data coming through. They are using advanced software to build their routes, to use less gasoline or diesel on their routes. The companies are about being more efficient on and off the driver's seat," Dufresne said.
Cargas is looking to expand as the supply chain opens up. They have begun assembling propane tanks and bobtails in their London, Ontario plant. These units are for the Canadian market and export to Mexico and the Caribbean, but Dufresne anticipates expanding to the U.S. market in about three-to-five years.
Related Posts
Posted on October 11, 2023
Posted on October 10, 2023
Posted on September 14, 2023
Posted on August 11, 2023
Join Our Email List For Updates!
Enter your email to receive important news and article updates.