All
Making Sensors Make Sense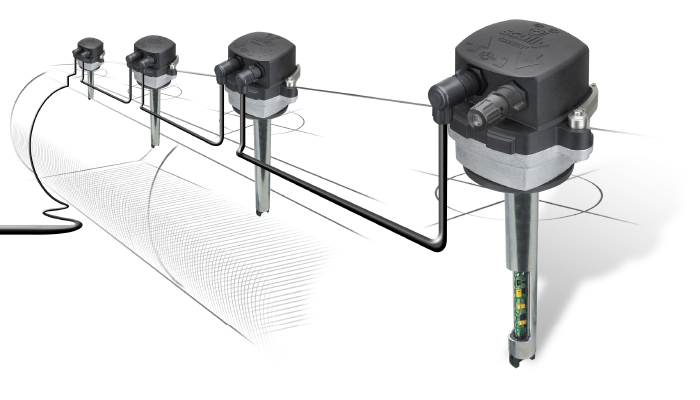 Preventive maintenance tune-ups are on the calendar for every fuel delivery company. Addressing equipment problems now helps avoid loading and delivery delays later. That's what customers always hear, but how many dealers can follow their own advice when it comes to vehicle maintenance?
Unfortunately, in the midst of a labor shortage, it's hard enough to hire and maintain a full staff of delivery drivers, technicians and customer service representatives. The driver shortage is especially well documented; according to the American Trucking Associations, carriers need over 50,000 more commercial drivers than are currently working. And history shows that when fleets are understaffed, jobs like preventive vehicle maintenance often fall by the wayside.
Katrina Scully Ohl, executive vice president of Scully Signal Company, recognizes the pressures on today's fleet managers. "They're trying to do more with fewer people," she says. "They don't have time for much preventive maintenance when they're struggling to keep up with a day-to-day deluge of responsibilities." As a result, perhaps now more than ever, fleet managers are looking for truck equipment that comes with reliability, ease-of-use, durability, and troubleshooting all built-in.
A Logical Solution
It's easy to understand the importance of overfill prevention sensors. Liquid-transfer operations need a device that prevents overfills and spills and protects the driver during loading operations. Understanding how to install, replace or service these systems, however — that's been a whole different story, one that Scully Signal Company paid close attention to in developing its latest overfill prevention system.
"In listening to our customers — tank builders, repair shops, and even some of the bigger fleets that do their own installation and repair work — we came to realize that they were looking for an easier system that would save time, improve safety and eliminate mistakes," Scully Ohl says. "Our original system is hard-wired, so that you have to strip each wire and connect each sensor individually during installation." For vehicles with multiple compartments, this is time-consuming and creates opportunities for mistakes.
"The new system is pre-wired, so authorized installers can easily install a sensor in each compartment, and there are quick-connect cables carrying the sensor signals from one tank compartment to the next," Scully Ohl says. The exec acknowledges that companies still need someone with the right training to install the new sensors, but stresses that this is now much "easier to do, easier to learn, and saves a lot of time." For example, whereas a complete new overfill prevention system with sensors, cabling and IntelliCheck onboard control unit takes about four hours to install, "the new system cuts that time in half," she says. And in cases where a single sensor needs to be replaced, it takes only minutes without the need for tools.
Equally important, while the pre-wired, tool-less sensor system is easier to install and replace, it also increases safety by preventing bypassing of five wire sensors. Fleet owners want to be sure that their emergency shutdown systems cannot be tampered with and will perform flawlessly to protect their operation.
Delivering the Future
Technology that streamlines and otherwise optimizes the fuel delivery and fleet management processes recalls the millennial code of "work smarter, not harder." To that end, Scully Ohl is excited to count Scully's new overfill prevention sensor among the many "innovations happening in fleet optimization" today.
"There's been a lot of advancement in fleet management systems and data transmission," she says, "but not as much innovation on the tank side of the vehicle, and that's where we're focusing our efforts." As delivery companies look for smart solutions to everything from driver safety to route management, Scully Ohl says her company remains concentrated on new solutions to fuel loading and transfer safety and efficiency. And improving on the overfill technology that made Scully the leader in tank truck spill protection was the logical first step in a series of new innovations.
As Scully Ohl reminds us, thanks to the ongoing labor shortage, "people are wearing more hats, and fuel transportation companies are looking to reduce downtime and streamline their operations." Why not save them time and make safety simple?
Related Posts
Join Our Email List For Updates!
Enter your email to receive important news and article updates.