All
Looking at Our New Normal
by Richard Rutigliano, President, PriMedia, Inc.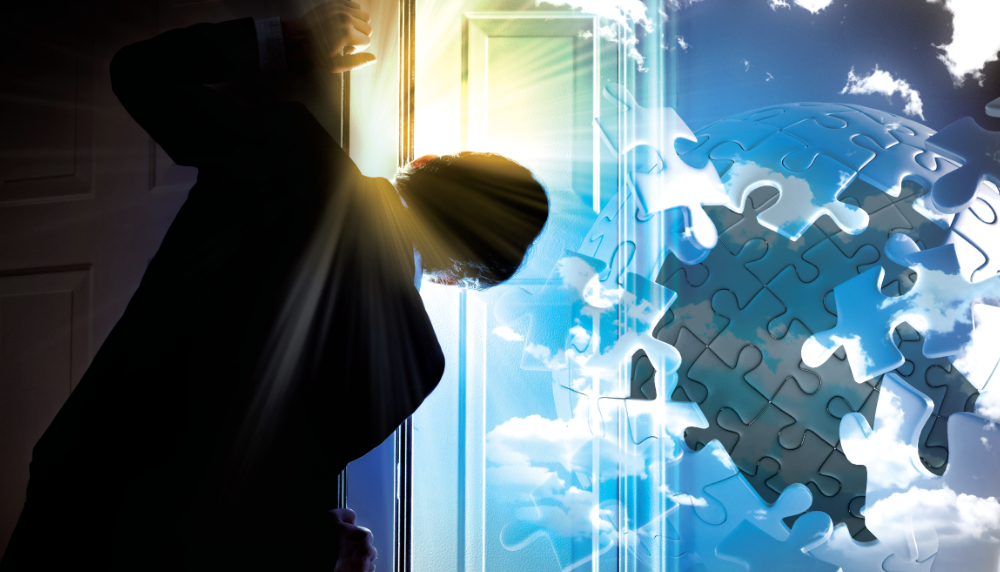 How to adjust your marketing strategy as the economy reopens
For the past couple of months we've been looking at ways to manage your business during the COVID-19 crisis. Now, we are going to look forward.

It's time to consider your marketing and planning for the next few months. While most Oil & Energy readers have been working through the coronavirus crisis, the same cannot necessarily be said for your clients and customers. Now, as regions and businesses begin to open up, there is a hope that things will return to "normal" – in some form or another.

One thing is certain. "Normal" will never look the same. Your customers continue to struggle. A great many will have lost a family member, quite possibly their breadwinner. For some there is no business left to open or job to go to. Those customers who are still employed might be concerned about workspace infection, and almost everyone is worried about a second wave sending us back to quarantine.

As an industry, we have always worked with customers in financial distress or who have suffered a loss. Because we are in their homes, and because we were built from family-owned businesses, we made the necessary arrangements to help these homeowners. But now, instead of one or two accounts a year, the majority of our customers are in trouble. Nest eggs and rainy day funds have been depleted or are being held even tighter against whatever comes next. So what can you do?

Where is Our Normal?
You may be wondering: With all this going on, how can we talk about marketing? The basic fact is that for your company to weather the crisis, you need to promote your services ... carefully ... to keep your business cycles on track.

What customer outreach would you have been doing in a "normal" summer? What channels would you have used to reach new customers? As we navigate the "new normal," it is important to look at your strategies and materials from the past and make them work for today.

In the "old normal," by June the majority of full-service heating companies had activated their price protection programs, opened (and sometimes closed) enrollments for budget plans, and were heavily promoting service plans and spring/summer tune-ups. Those who provide propane and air conditioning services would concentrate on these seasonal customer needs as well. The pandemic has not changed these cyclical marketing imperatives, but it has changed your customers' priorities. Your "new normal" marketing must address seasonal services, but your outreach channels and messages might need to be adjusted accordingly.

What's Different?
Not surprisingly, there have been distinct changes to the digital marketing landscape over the last few months. Adult users are spending more time on all digital devices, from smartphones and tablets to desktops and laptops. They are searching ... mostly for COVID-19 related information, early in the morning and late at night. They are also looking for companies that have adapted services in response to the pandemic or are supporting first responders and those in need (as long as those companies don't appear exploitative).

Your customers' focus on comfort has changed as well. Their time at home has made them more aware of issues with their heating and cooling systems and many are spending their time on home improvement projects. Before the coronavirus, this would have put them in the market for system upgrades and enhancements. But post-pandemic financial insecurity might make them wary of committing to large investments or even monthly budget plans. These homeowners are searching for information, but might not be far enough along the sales funnel to purchase.


Do's and Don'ts
Let's take a look at ways to get through these challenges.

Do market your price protection, budget and service plans. Highlight the monthly savings they deliver and the protection they provide against future expenditures.

Do continue direct marketing programs. Even before the pandemic, we were seeing strong responses to newsletters, personalized letters and other direct communications. Tangible materials delivered to a mail box stand out and get more attention than they had in the past because homeowners are getting less mail.

Don't stop pay-per-click/search engine marketing. Paid search can increase brand awareness by 80 percent. Pausing your ad campaigns can also lower your ad score and thus raise your cost per click when you resume.

Do make sure your ad campaigns highlight any special discount programs and changes to services or hours of operation.

Do expand and promote your online services. Consider integrated enhancements like remote service calls, new customer applications and contract enrollments to provide more "touchless" service options. More than ever, customers see these services as an example of your concern for their security.

Don't use humor in your marketing. Surveys have clearly shown that consumers are not ready. A tone-deaf campaign now could seriously damage your brand's reputation, costing you existing customers and prospects.

Do provide updates on the ways you are supporting first responders, families in need and local businesses on your website and social media pages.

Do look into alternate advertising strategies. The larger corporate advertisers have pulled back from social media advertising, which has reduced the cost to be reach more newsfeeds. Similarly, many local newspapers have adjusted their rates to attract advertisers. These opportunities are perfect for local businesses that find themselves under new financial strain, and these lower rates might not be around for long, so take advantage now while you still can.

Do focus on creating content that can be used in newsletter articles, marketing emails, blog posts and social media updates. Be personal and share your story.  Our industry has faced oil embargoes, attacks by the natural gas utilities, trading volatility, anti-oil/propane legislation and misinformed public sentiment. We know that education and communication have made the difference in the past, and will make the difference now.

For more than 27 years, PriMedia has partnered with energy marketers to help grow their businesses through all these crises and others. We are here to help you through this, and will be there for you in the future. Please visit GoPriMedia.com or contact us at 516-222-2041 to review your current marketing plans and discuss options for your future.
Related Posts
Posted on December 15, 2022
Join Our Email List For Updates!
Enter your email to receive important news and article updates.