All
Looking Back on the Year that Was
by Richard Rutigliano, PriMedia, Inc.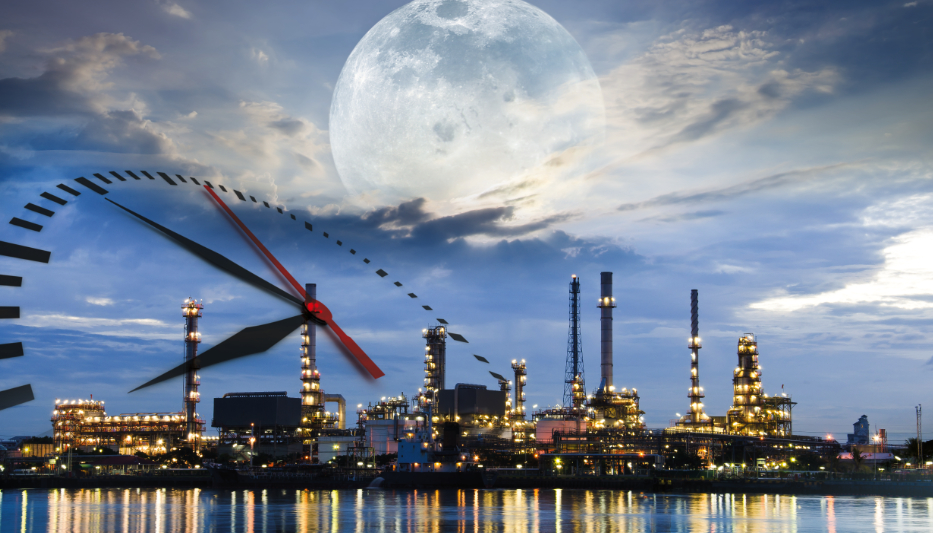 Lessons learned from a year of challenges
Around this time last year, it felt like the world was returning to something resembling normal – or at least a new normal. Just as we were thinking that nothing could be more challenging than 2020 and 2021, 2022 came along and said, "Hold my beer."
We could mark each quarter of the year by the challenges that piled up. As the year began, we were facing the Omicron variant and dire warnings from the Intergovernmental Panel on Climate Change. Russia invaded Ukraine in late February, leading to a spring beset by supply and distribution issues and soaring fuel prices. The already weakened supply chain was pushed to its breaking point, and worldwide inflationary pressures mounted. As summer came around, the European Union announced a ban on Russian oil (to take effect in December) and pro-electrification "clean energy" bills were enacted or proposed across the country.
The seasons turned, but the issues remained, leaving us in an "all-of-the-above" situation with more to come. The year's final season has our industry facing the December 5 implementation of the EU ban, heating fuel stocks at half their average levels, wholesale prices above $5.00 per gallon, rising interest rates, and international shipping delays.
It's not just liquid fuels. The fossil gas industry is facing similar pressures, and electric utilities across the country are warning of rolling blackouts during extreme cold weather. There remains the strong possibility that power plants will switch to heating oil for electric generation, which, as you well know, could put your fuel supplies at risk.
By now you must be thinking, "I know all this, and what does it have to do with a marketing column?"
It has to do with marketing, because marketing is about communication. And to communicate effectively, you need to understand your audience's concerns and be ready to respond to or preemptively address the challenges ahead.
Back in April, facing the first fuel-related fallout from the Ukraine invasion, I provided a list of "Dos and Don'ts" when communicating with your customers. While I am sure that most of you took those words to heart, I will recap and update those recommendations for the handful who missed them the first time.

What to Say in Times Like These
DO THIS:
Proactively communicate with all customers via your company website, newsletter, emails, social media and other channels.
Listen closely to their inquiries and concerns.
Direct customers to HEAP and other assistance programs – they can determine if they are eligible.
Explain the current situation in clear and sympathetic terms, from worldwide fuel shortages to record wholesale prices.
Emphasize that this is a global issue affecting all forms of energy, not limited to your fuels or your company's pricing policies.
Offer easier payment programs wherever possible, including budget plans.
Suggest low-cost conservation tips to further reduce their fuel consumption.
Consider introducing alternative savings options, like loyalty rewards, prompt pay discounts, or a "good neighbors fund."
Remind customers that you have been with them through wars, price spikes and other crises, and you'll help them get through this one as well.
Develop specific talking points to address individual customer concerns and advise your customer service team to respond to calls accordingly.
DON'T DO THIS:
Don't lose your cool. This could result in lost accounts, bad reviews or worse.
Don't overlook or understate the financial impact of high prices – every customer's circumstances are unique.
Don't raise prices well beyond your normal margins. Customers and regulators are looking for "price gouging." Don't be "that company."
Don't make predictions or forecasts about fuel prices or other issues beyond your control, and don't make promises that you might not be able to keep.
Don't gloat over customers who haven't enrolled in a budget or price protection plan, upgraded old equipment, or followed through on any other savings recommendations you've offered in the past.
It won't be easy, but this isn't the first challenge we've faced, and certainly won't be the last. Remember to treat your customers the way you'd want to be treated, with honesty and respect. You have spent decades building those relationships, and your foundations should hold.
Richard Rutigliano is President of PriMedia, Inc., a marketing firm that has been serving liquid heating fuel dealers for nearly 30 years. He can be reached at 516-222-2041 or rrutigliano@goprimedia.com.
Related Posts
Posted on October 10, 2023
Posted on September 14, 2023
Posted on August 11, 2023
Join Our Email List For Updates!
Enter your email to receive important news and article updates.