All
Lights Out, Middle America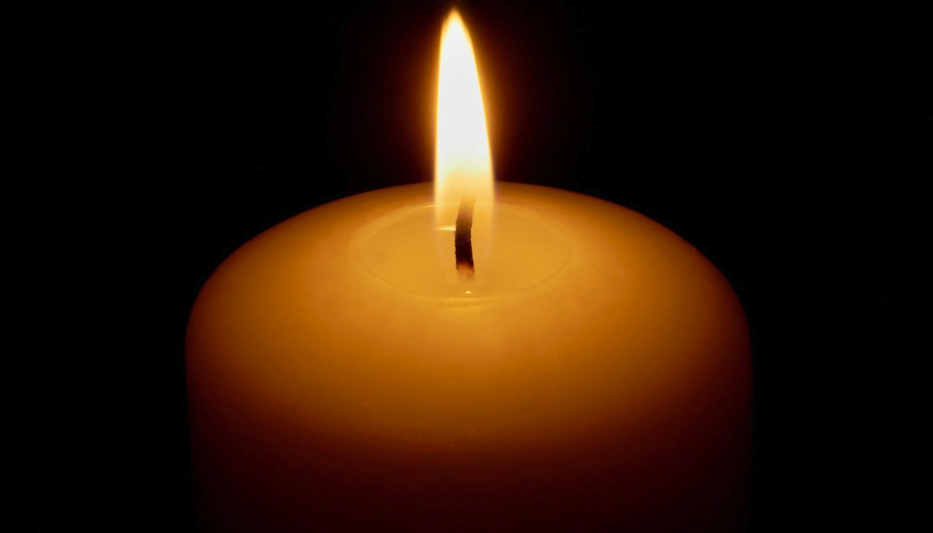 Grid overseer warns two-thirds of the U.S. is at risk of rolling blackouts this summer
The North American Reliability Corporation (NERC) has issued a report warning that several parts of North America face elevated or high risk of energy shortfalls this summer due to predicted above-normal temperatures and drought conditions over the western half of the United States and Canada. These above-average seasonal temperatures contribute to high peak demands as well as potential increases in forced outages for generation and some bulk power system equipment.

While NERC's risk scenario analysis shows adequate resources and energy for much of North America, the Western Interconnection, Texas, Southwest Power Pool (SPP), and Saskatchewan are at "elevated risk" of energy emergencies during extreme conditions. Midcontinent ISO (MISO) is in the "high risk" category, facing capacity shortfalls in its north and central areas during both normal and extreme conditions due to generator retirements and increased demand.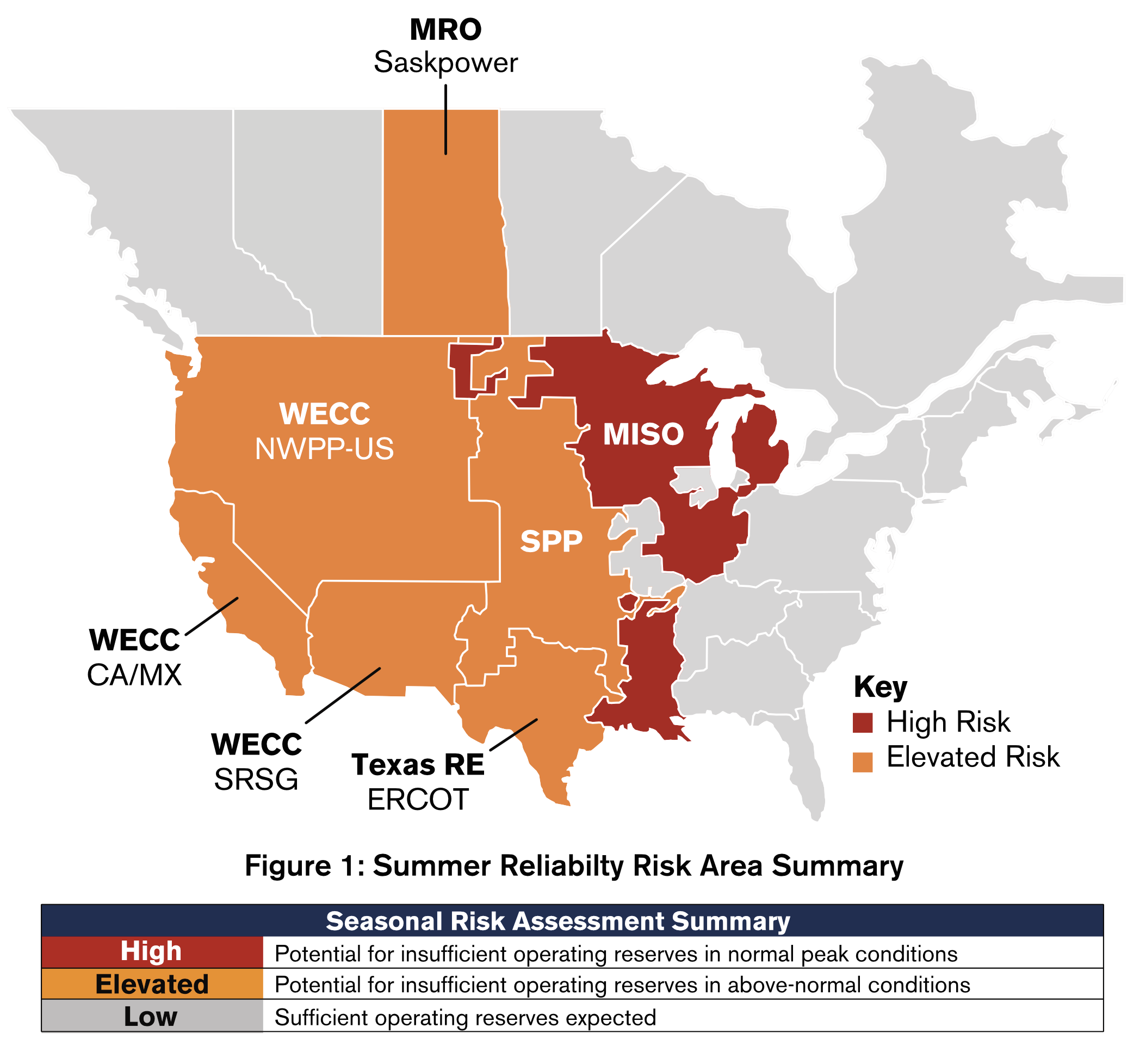 "More extreme temperatures, higher generation outages, or low wind conditions expose the MISO North and Central areas to higher risk of temporary operator-initiated load shedding to maintain system reliability," the report states.

In other words, if it's hotter or less windy than usual, that could mean lights-out for a good portion of the U.S. this summer

Furthermore, extended drought conditions present varied threats to capacity and energy across the country. In the Western Interconnection, the widespread drought and below-normal snowpack has the potential to lead to lower than average output from hydro generators, threatening the availability of electricity for transfers throughout the Interconnection. In Texas, wide-area heat events coupled with drought can lead to higher than expected peak electricity demand and tighter reserve conditions. Meanwhile, as drought conditions continue over the Missouri River Basin, output from thermal generators that use the Missouri River for cooling in SPP may be affected in summer months. Low water levels in the river can impact generators that use once-through cooling and lead to reduced output capacity.

"Industry prepares its equipment and operators for challenging summer conditions," said Mark Olson, NERC's manager of Reliability Assessments. "Persistent, extreme drought and its accompanying weather patterns, however, are out-of-the-ordinary and tend to create extra stresses on electricity supply and demand. Grid operators in affected areas will need all available tools to keep the system in balance this summer. Over the longer term, system planners and resource adequacy stakeholders need to keep potentially abnormal weather conditions like these in mind so that we continue to have a reliable and resilient bulk power system."

The assessment's other key findings include:
Supply chain issues and commissioning challenges on new resource and transmission projects are a concern in areas where completion is needed for reliability during summer peak periods.
The electricity and other critical infrastructure
sectors face cybersecurity threats from Russia, in addition to ongoing cyber risks.
Some coal-fired generator owners are facing challenges obtaining fuels as supply chains are stressed.
Unexpected tripping of solar photovoltaic resources during grid disturbances continues to be a reliability concern.
An active late-summer wildfire season in Western United States and Canada is anticipated, posing some risk to bulk power system reliability.

NERC is a nonprofit group that monitors all interconnected power systems across Canada and the U.S.

The report was published as the Federal Energy Regulatory Commission warned that electricity prices in some areas could increase up to 233% over last summer. The U.S. Department of Energy responded with new guidance on how Americans can prepare for blackouts.
Related Posts
Posted on December 15, 2022
Posted on October 17, 2022
Posted on October 17, 2022
Join Our Email List For Updates!
Enter your email to receive important news and article updates.