All
Leveraging Chevron Renewable Energy Group's Supply Chain
by Steve Klein, Chevron Renewable Energy Group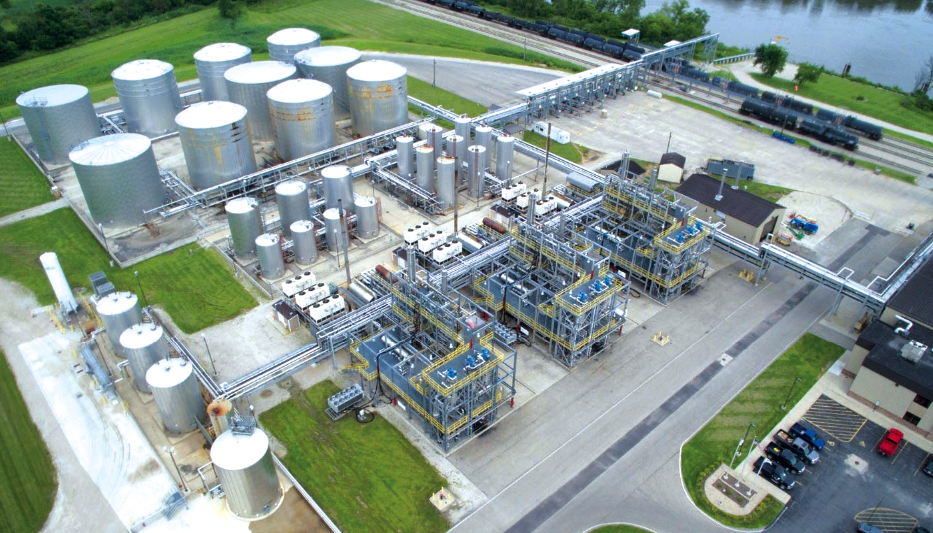 Important conversations to have with your wholesale and producer partners
At the 2022 HEAT Show in September, Jason Lawrence, Senior Business Development Executive at Chevron Renewable Energy Group participated in a panel discussion on "Leveraging the Supply Chain to Serve Your Customers." After the event, I spoke with Jason about the HEAT Show presentation, as well as how Chevron Renewable Energy Group can support Bioheat® fuel and biodiesel distributors and retailers.
Chevron Renewable Energy Group is in a position to build and grow in the Mid-Atlantic and Northeast heating market, according to Jason. He should know. Although he only joined the company in June 2022, he has been in the renewable fuel market for more than 13 years. Jason used the HEAT Show session to talk about Chevron Renewable Energy Group and the depth of its commitment to renewable fuels, reminding attendees that the company has committed to an investment of $10 billion to get to 100,000 barrels per day of renewable fuel production by 2030. In its quest to service and partner with liquid fuel wholesalers and retailers in the New England and Mid-Atlantic regions, the company has invested in downstream distribution, working with jobbers in Massachusetts and Connecticut, and is actively looking to expand its network across the region. According to Jason, Chevron Renewable Energy Group is looking at what they can bring to the table in the next 8 years to meet their benchmarks and the goals of the liquid fuels industry.
A point Jason repeated frequently and noted as one of the most important take-aways from the HEAT Show session, is the importance of making sure retailers are having conversations with their suppliers. These are dialogues that need to happen early and often. He pointed out that if, for example, you're looking to add biodiesel gallons to sell B20 for the next heating season, you want to talk to your suppliers in March/April, or late winter/early spring, to set up your biofuel needs for November through February. Suppliers are more apt to partnering and are looking for long-term strips in the spring. The commitment goes both ways, and when those conversations are made earlier in the year and a commitment is made, pricing is more advantageous.
"When a customer, jobber or wholesaler makes a commitment to their supplier or producer for biofuel, that commitment is ironclad and guarantees the supply," he said. "At least from where I stand with Chevron Renewable Energy Group, if you make that commitment to us, we make it back to you, and the gallons will be there when you need them. We will be there when you need us."
Despite several questions about fuel supply during the HEAT Show session, Jason stated that the market is not short on supply, but distributors and retailers need to understand the supply chain mechanism in place. He recounted a discussion between attendees and another panel member about a wholesaler who didn't have B20 available when it was needed. Audience members were upset over the lack of availability, but Jason saw it as a conversation starter for Chevron Renewable Energy Group.
"You need to have a conversation directly with the biodiesel producer, as well as your wholesaler. Biodiesel operates differently than traditional petroleum supplies. The shipping, supply chain and transportation across the country create a different timeline," he said. "This may require a change in the thought and ordering process for companies used to purchasing traditional heating oil, he continued, but by working with your biodiesel supplier and producers in advance, making that commitment for your gallons, there will be timely and adequate supply for your retail customers."
The biggest takeaway, and one Jason repeated, was the importance of planning early. Lock in your winter biodiesel gallons in March or April, and you are assured of your price and your gallons for the winter.
Steve Klein is Senior Manager, Marketing at Chevron Renewable Energy Group. He can be reached at steve.klein@chevron.com or 515-269-8364.
Related Posts
Posted on August 11, 2023
Posted on August 10, 2023
Posted on August 10, 2023
Posted on August 10, 2023
Join Our Email List For Updates!
Enter your email to receive important news and article updates.