All
Jones Act in a Cold Snap
by Samuel Diamond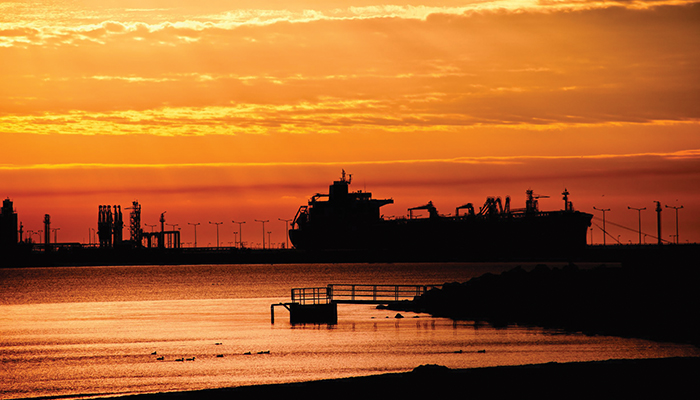 The U.S. is now known across the world as an energy superpower. The country is expected to produce more crude oil in 2018 than ever before in our nation's history. At the same time, U.S. exports of both oil and liquefied natural gas (LNG) continue to grow. Looked at on the whole, the country boasts an increasingly diverse energy mix.
"So, how can it be that energy suppliers in the Northeast continue to have trouble finding adequate power generation and heating fuel supplies to meet the needs of homes and businesses in their area?"
If the above line of thinking sounds familiar, it's because a number of lawmakers and media outlets have made those same points and asked that same question this winter. Of course, the three-word-answer, "The Jones Act," now seems so obvious that some energy experts see the question as almost purely rhetorical.
Told by Sen. Shelley Moore Capito (R-WV) that importing LNG from Russia while exporting the fuel to Europe didn't make any sense to her, ISO New England President and CEO Gordon van Welie dryly responded, "It doesn't make a lot of sense to me, either."
Speaking with Oil & Energy in January, Estes Oil & Propane President Mike Estes arrived at the source of the problem more directly. "We need some reprieve on the Jones Act, or else the region is going to keep running into supply issues," he said.
Estes noted that while policymakers and industrialists continue to call for additional pipelines and rails to be built, the simple reality remains that "energy infrastructure on the East Coast is primarily driven by ocean freight." Constructing additional pipes and rails isn't going to erase the winter conditions that make pipeline and rail delivery so difficult in the first place, Estes reasoned.
The facts of this winter's regional propane-supply constraints would appear to support that argument. During the coldest and snowiest days of January, several railroads coming into the Northeast were once again unable to switch between tracks, and flooding washed out at least two bridges, which added to delays.
Relief only came when the Sea-3 propane terminal in Newington, New Hampshire brought in additional shipments from overseas. These, of course, take much longer than a shipment from, say, South Carolina would, were foreign-flagged ships permitted to transport commodities between American ports.
"Lawmakers need to realize, it's not 1920 anymore," Estes said, referring to the year the Jones Act was enacted. "At some point, they are going to have to decide what's more important, protecting shipbuilding or making sure their constituents can get the fuel they need to heat their homes."
Related Posts
Posted on August 11, 2023
Posted on August 11, 2023
Posted on August 11, 2023
Posted on August 11, 2023
Join Our Email List For Updates!
Enter your email to receive important news and article updates.