All
Industry Priorities Under a New President & Congress
by Jim Collura, NEFI Vice President & Director of Government Affairs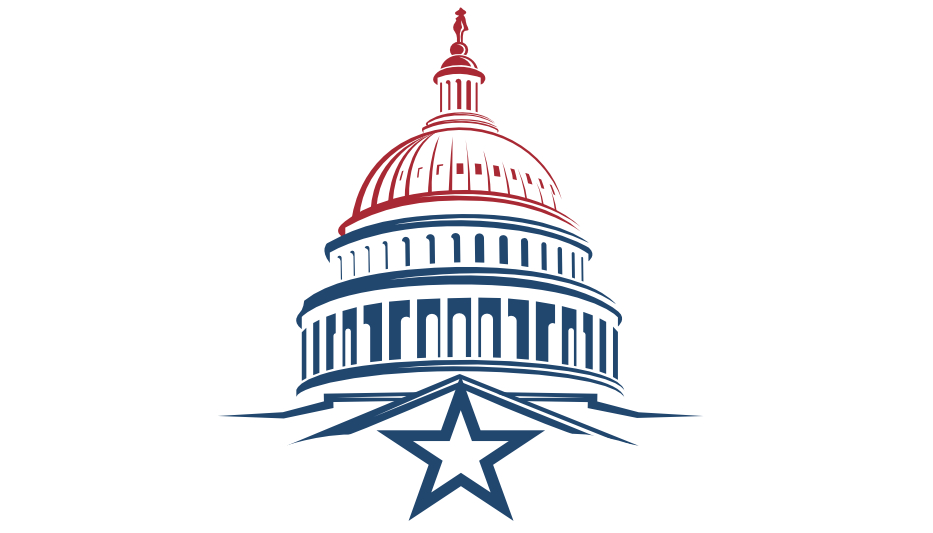 The 2020 election is now behind us — well, sort of. As this issue of Oil & Energy went to press, President Trump had not yet conceded, and control of the United States Senate was yet to be determined. At least one House race, New York's 22nd Congressional District contest between Democrat Anthony Brindisi and Republican Claudia Tenney, remains too close to call and will likely be decided by the courts.

Objectively, Democrats won this election. Former Vice President Joe Biden is likely to be sworn in as the 46th President on January 20, 2021. Democrats won back control of the U.S. House of Representatives, ensuring Nancy Pelosi remains Speaker of the House for the next two years. They will also gain control of the Senate if they pull off an upset and win both runoff elections in Georgia on January 5.

However, Democrats underperformed relative to expectations. They lost 10 seats in the House, giving Pelosi the smallest House majority in 20 years and the smallest for her party since World War II. Their struggles also extended well down the ballot, as Democrats failed to flip a single state legislature. In fact, Republicans made gains in many state legislatures and flipped both the New Hampshire House and Senate, giving them complete control.

Republicans may lament the outcome. President Trump will not receive a second term, after all. But the presidential race aside, the GOP has much to celebrate. They have lost only one Senate seat despite a challenging map that had them defending twice as many seats as Democrats. They will retain the majority if they win at least one of the two Senate runoffs in Georgia. Their now larger minority in the House will make it very challenging for Democrats to advance their once ambitious national agenda.

This election also leaves Republicans in a strong position heading into the 2022 mid-terms. If Mitch McConnell remains majority leader, he will be able to force politically moderate appointments to federal agencies and the courts, and his party will be able to stop any legislation that is not bipartisan. With a large Republican minority now nipping at her heels, Pelosi can only afford a handful of Democrat defections if she wishes to pass legislation. Historically, the party of the president performs poorly in the first mid-term elections of a new administration – putting Republican control of the House within reach.

Gains at the state level could pay dividends well into the new decade. Republicans gained control of two additional state legislative chambers (in New Hampshire, as mentioned), increasing the total to 61. They now control 22 state governments, as opposed to Democrats' 15, and control 52 percent of all legislative seats nationwide. Because 2020 was a census year, Congressional and state legislative districts must now be redrawn to account for population changes. Republicans will have the upper hand in this process. In fact, they will likely decide redistricting for 43 percent of all U.S. House seats to Democrats' 17 percent.

What does all this mean for the home heating industry?

Prior to the 2020 election, the polls and pundits said Democrats were likely to win big. In the end, however, they underwhelmed. Americans are likely to have at least two more years of divided government. Again, it depends on what happens in Georgia on January 5. But even if Democrats win those two Senate seats, they will only narrowly control the United States Congress and legislating in that environment will be very difficult. A "civil war" of sorts has erupted within the party between moderates and liberals. Centrist rural and suburban Democrats are blaming the far-left wing and its divisive rhetoric for the party's losses in the House and inability to secure a commanding majority in the Senate. Calls to "defund the police" may play well in the cities, but are hurting Democrats everywhere else.

Broad and ambitious climate change legislation will be a non-starter. Democrats simply do not have the votes to pass "Green New Deal" style legislation to decarbonize the U.S. economy. Even if they obtain a narrow Senate majority, at least two members of their own party could spoil their ambitions: moderates Kristen Sinema of Arizona and political maverick Joe Manchin of West Virginia, who is the most senior ranking Democrat on the powerful Senate Energy & Natural Resources Committee.

Continued political gridlock in Washington will further embolden climate change activists and progressive policymakers in blue states, particularly in the Northeast and on the West Coast. They will push even harder for state legislation to aggressively electrify the transportation and building sectors through subsidies for electric vehicles and heat pumps. Local proposals to ban or heavily tax oil, propane, and natural gas heating equipment will become even more commonplace. Industry associations at the state and local level will have their work cut out for them and will need your support.

This is not to suggest there will be no legislation to come out of Washington in the next two years. First, consider that Joe Biden has more Capitol Hill experience than any president since at least 1992. During his time in the Senate, Biden had a cordial relationship with Mitch McConnell and frequently worked across the aisle. Biden could leverage his depth of experience, lifelong relationships, and new position as head of the Democratic Party to find common ground with McConnell and force bipartisan deals.

Second, our nation is currently experiencing crises that should transcend politics and partisanship. The American people, particularly unemployed workers and struggling small businesses, are eager for bold legislation that will rebuild our national economy. A bipartisan stimulus package could be the first, and perhaps only, major legislative initiative of the new Congress. NEFI's sources on Capitol Hill suggest highway infrastructure spending and clean energy tax incentives will form the heart of such a bill.

Lastly, several laws are set to expire that the next Congress simply must address. Consider the Renewable Fuel Standard, or RFS, a market-based program that requires a certain amount of biofuel is blended into the nation's transportation fuel supply each year. These annual volumetric requirements run through 2022, after which the Environmental Protection Agency will be free to set these requirements on its own. It is unlikely Congress will give the next administration carte blanche over the future of the federal biofuels program.

Debate over the RFS is a vital issue of importance to the heating oil industry. Even though heating oil is not a transportation fuel (and therefore is not captured by RFS blending obligations), biofuel-heating oil blends are eligible for credits, known as Renewable Identification Numbers or "RINs." These RINs can be sold into the RFS marketplace and therefore provide an economic incentive to reduce greenhouse gas emissions in the heating oil market. Whether the RFS is reformed or replaced with some other program after 2022, NEFI believes it is vital that renewable liquid heating fuels continue to receive this benefit.

Like the Trump administration before it, the Biden administration will likely utilize every tool at its disposal to advance its agenda, including executive orders and regulatory actions. Vigilance will be required as federal agencies shift focus away from deregulation to "re-regulation." There will likely be a push to defund fossil fuel research, restrict oil and gas drilling on public lands, impose strict new appliance efficiency standards, expand labor protections, and institute tougher workplace and highway safety regulations. Biden and the Democrats are also pushing hard for the decriminalization of marijuana. All these initiatives will have significant implications for heating fuel dealers.

Next year may prove to be one of political uncertainty and challenges. The home heating industry is known for weathering any storm, and we always deliver. So will NEFI.

In Washington and beyond, NEFI continues to give voice to the quintessential Main Street businesses it has served for nearly 80 years. We fight on, as we always have, to preserve a competitive marketplace for our members, the industry's tens of thousands of hardworking professionals, and their millions of devoted customers. Our success depends on your continued support. Please consider joining as a member (nefi.com/join) and contribute to our advocacy fund (nefi.com/donate) if you have not already done so.

Thank you in advance for your support and have a happy, healthy, and prosperous New Year.

Jim Collura is Vice President & Director of Government Affairs at NEFI. He can be reached at 202-441-8857 or jim.collura@nefi.com.
Related Posts
Posted on October 12, 2021
Posted on September 8, 2021
Posted on September 8, 2021
Posted on August 13, 2021
Join Our Email List For Updates!
Enter your email to receive important news and article updates.