All
From "I Wish…" to "Oh WOW!"
by By Richard Rutigliano, PriMedia, Inc.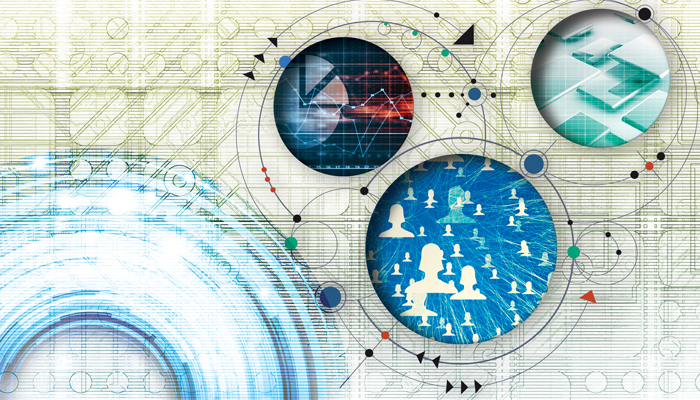 When you try to take stock of your office and operational systems, do they resemble a Frankensteinian nightmare built by Rube Goldberg and M.C. Escher? There are lots of moving parts, and you know they all work together, somehow, but you can't quite follow the trail from one to the other? When you create ad hoc processes to make stand-alone account, sales, dispatch and billing systems work together, you make each one less operationally efficient, expend additional resources to complete simple tasks, and miss sales opportunities along the way. The proof is in the "if-only-we-could" and "I-wish-the-system-would" whispered (usually) grumblings coming from your staff on a regular basis.

You would explain to a reticent property owner that upgrading an old but functional heating system would reap immediate benefits by way of energy efficiency, monthly costs and comfort levels. In the same way, we can look at your operations and demonstrate how an upgraded software integration system would streamline the workload for virtually every employee in your company while increasing response time and customer satisfaction metrics.


Taming the Beast
A comprehensive and integrated operations system is the pathway to get your systems to not just talk to each other, but also work together to accomplish all those "if onlys" from your staff.

Depending on the level of complexity of your system, the features you and your staff need, and the capabilities of your current data management systems, you may need a customized solution. If so, work with a development partner who specializes in custom software for the energy industry and who will build your system from the ground up. The custom software can and should be developed around your operations, processes and requirements. This investment will give you a seamless solution that will work better and cost less than if you were to take an "out of the box" application and then try to "fix" it with work-arounds and additions.

To get started, take a good look at those "if-onlys" from your staff, and while you're at it, set up some brainstorming sessions to get all their blue-sky ideas. This will provide you with feedback from the people who are actually using the systems, and also generate excitement and buy-in from these stakeholders. Some of their suggestions may not be possible or may not fit your budget for this phase, but if your developers truly understand the industry, many others are already built into the system as planned or require only minor adjustments. Understanding that a custom platform will not be ready overnight, you should ask your developers to deliver a rolling launch so that major applications are set live as quickly as possible, with advanced features added as they become available.


Make Every Department Better
It's not hyperbole when we say that integrating your software will make virtually every employee and every department more efficient.

We'll start with a look at your customer service department. When you integrate your enterprise account software with your credit card processing gateway and billing systems via an online portal, your customers can review invoices and make payments; see when they last had a fuel delivery and request another one; or enroll in a service agreement or budget plan. These transactions can be written directly back to your software to update the account, freeing your CSRs from the initial phone call and the subsequent paperwork and data entry. Your system should also enable the CSRs to access a customer's-eye view of the account, so they can do what they do best, and assist account holders with these or more complex concerns.

Have you ever calculated exactly how much your billing department spends in time and resources each month printing, collating, stamping and mailing invoices and statements? You can put that figure back into your profit ledger if you transition your customers to paperless billing. With an integrated presentment and payment program, every invoice or statement is distributed and archived securely. You can also print account specific or seasonal messages on the documents to promote seasonal tune-ups, budget plans, or limited-time promotions for cost-effective marketing that is guaranteed to be seen by your customer. Past-due customers can be shown "please call our office" notifications – especially if they try to order fuel. Payments get processed through a secure drop box or your payment gateway. On your integrated portal, non-budget plan customers can be shown messaging promoting the value and ease of a budget or pricing program, link to your online contract enrollment system, execute the agreement and receive a PDF of the terms. This will also link with your payment gateway to collect any hedge fees required.

In an ideal situation, your dispatcher schedules truckloads of deliveries in neatly clustered drops. Of course, the ideal is rarely the reality. Several integration options can make ideal (or nearly ideal) routes the rule, rather than the exception. First, of course, is integrating tank monitoring with your account data, to take your autodelivery schedules beyond degree-day calculations. With alerts to customers reaching a pre-set threshold, you can then smoothly schedule those deliveries as they fit into the routes, rather than fit routes around scattered drops. Then fill in your route, by communicating directly with will call customers. Text or email anyone within the drop zone to schedule a delivery on the appropriate day, and offer them a small discount for deliveries of 100 gallons or more. Working through a text messaging system, they can place their order with a simple "yes" reply, or be taken directly from an email to your online order form. You will be providing an additional service to will call customers who might sometimes feel like second-class citizens, secure more fuel sales, and fill in your delivery region.

We can't make your integrated system go into the home and complete the actual equipment repairs, but that doesn't mean the service department is left out of the equation. Online service requests can write back to the customer's account and send a ticket to your service manager to follow up and schedule the call. Tune-up reminders can be sent in a similar fashion to the delivery text and email blasts above – customers on service plans receive reminders to schedule their tune-ups, and you fit them in as applicable. Speaking of service agreements, your integrated portal can promote them as we did budget plans above, also enabling click-through enrollment and write-back (where available).

Service, dispatch, billing, customer service. Did we miss something? Of course, sales. Again, your integrated data can enhance the sales department from several different directions. Inbound visitors completing an online contact form can be added to the database and loaded to your connected lead tracking software. Inbound requests from existing customers can link the lead to the account, giving your sales department a boost before they make a call. Internal reminders and outbound texts/emails can be automated to keep the lead fresh, and the entire database, including customer information and any lead-related documents, are at your sales team's fingertips from any smartphone. The sale isn't complete until the new customer is onboarded, and your integrated system can do that, too. New customers can be directed through step-by-step screens that collect needed information and offer enrollment into value-added programs; their first fuel order and any required payments are collected; account confirmation, terms and new customer materials are sent out; the customer data is automatically written back to create a new account; and your sales, service and customer service departments are notified. All in the space of a few minutes, and – quite often – after office hours.


360° Vision
All these disparate programs are connected through the custom integration system, and with automated write-back, they continually update each other and your account data. To bring it all together – and silence any remaining "if-onlys" – your system needs to have a dedicated, expandable, and user-friendly internal dashboard, so the online experience for your staff is as pleasant as that for your customers. As your team members access the entire system from one screen and click from one program to another, you will hear all those "I-wishes" change to "Wow! We can." And they won't be whispering!

PriMedia has been developing custom integrated software applications for the energy industry for over a decade, expanding our capabilities as technology advanced. We now offer integrated solutions for companies of every size and can work within any budget. For more information and a free, no obligation demonstration of how integrated software can reduce your business expenses, call 1-800-796-3342 or contact us online at goprimedia.com.
Related Posts
Join Our Email List For Updates!
Enter your email to receive important news and article updates.