All
How Well Do You Control Your Tanks?
by Richard Morahan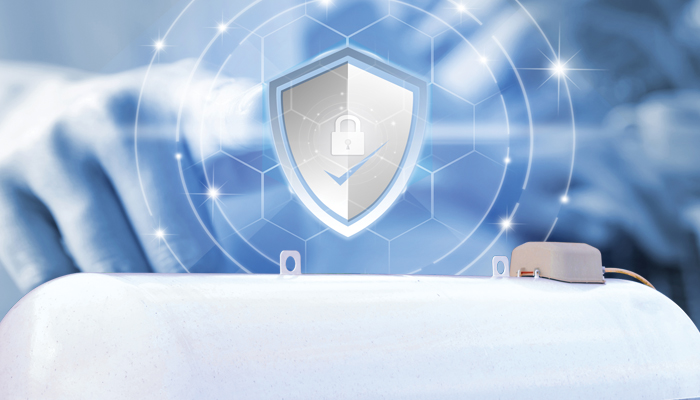 From the propane industry's earliest days, safety concerns have led many states to require that only the tank owner or his authorized agent can open a valve and fill a propane tank. The National Propane Gas Association (NPGA) and most state organizations support (and often mandate) the principle that the owner is responsible for the tank. As the NPGA states: "This industry safety requirement is justifiable since only the owner knows how the container has been used and has a vested interest in its proper use and maintenance and is, therefore, accountable. Accountability is very important for safety." Home and business customers are not propane experts, and shouldn't be tinkering with their tanks. Neither should unauthorized propane dealers. But nevertheless the tank owner, the operator with a contract, could be held liable for the results of tampering. For that reason, every operator needs to fully secure his tank, with more than an unsecure device or a warning tag.


There can be a high price for lax tank or line security.
If a supplier fails to lock up tanks or natural gas lines securely, or chooses to secure them with insecure devices, their customer can choose to "take charge," and bypass flimsy devices, which can lead to costly consequences, as occurred in lawsuits such as these:

In a case from 2017, an inadequately plugged gas line caused an explosion that led to serious injury, and a $7 million judgment. On the day of the explosion, an improperly secured valve was inadvertently opened, leading to a gas leak and explosion. If the valve had been plugged and sealed, it would have been impossible for the valve to leak. The jury found the supplier liable for failing to ensure that the valve was plugged and sealed when it turned on gas to the home, and a co-defendant was found liable for failing to plug, seal, and safely configure the valve when this defendant built and sold the home (Ramirez v. Westwind Homes, et al; No. 2015-CVT003262D4; the 406th District Court of Webb County, Texas).

In a case from 2015, the court stated that  "A red caution flag was placed on the tank warning of the danger, and prohibiting unauthorized persons from tampering with or removing" an unsecure outlet plug device. The court added: "…Whether [the supplier] exercised the requisite degree of care and caution in light of all the circumstances is a question best suited for a jury or fact-finder to decide." An appeal for summary judgment was denied — the case returned for trial (Heritage Operating, L.P. d/b/a Empire Gas v. Lois A. Mauck and Ralph Thomas, June 23, 2015 Court of Appeals Case No. 88A01-1410-CT-440 Appeal from the Washington Superior Court. The Honorable Frank Newkirk, Jr., Judge. Cause No. 88D01-1304-CT-236).

In a case from July 2011, a court ruled, "any device that can be opened with ordinary household tools could not be considered a locking device." Potential damages totaled $11 million, after the supplier was held to be 50% liable. The judgment continued: "Mr. Jones' actions in leaving an uncapped gas line open in the house, breaking the plastic locking device and stealing natural gas, and negligently leaving the natural gas running into the house all night, are exactly the unsafe acts that [the supplier's] duty to properly terminate service is designed to prevent. Weighing the evidentiary inferences in a light most favorable to the plaintiffs, we conclude that reasonable men could find that Mr. Jones' conduct was foreseeable. Therefore, [the supplier's] argument that it should be relieved of liability based on Mr. Jones' intervening, superseding negligence is without merit." (Carl JONES, et al. v. CENTERPOINT ENERGY ENTEX, et al. Steven Joseph, et al. v. Centerpoint Energy Entex, et al. Court of Appeal of Louisiana, Third Circuit. May 25, 2011. Rehearing Denied August 10, 2011).


Limit your liability with secure locks!
The message from these cases is clear: Some customers will put themselves (and your business) at risk unless you secure your tanks and valves, with a secure locking system that will not tempt a handy customer.

Up to this point, there is only one propane fill valve and only one POLock specifically developed and manufactured for the propane and natural gas industry. Lock America's locks are based on a slip ring cap that can be opened only with a key registered exclusively to the authorized dealer. The cap spins on the fitting until it is opened with the key. There is no way to remove the cap and fitting without the key, and equally importantly, no invitation to try, as with red bands, clam shells and screw-on devices.

Protect your business from revenue loss, as well as liability, with the industry standard. Disasters like those cited are rare, but the consequences can be catastrophic. With the Lock America Lock Control System, you protect your business against potential million dollar judgments.

No propane or natural gas provider likes to contemplate a disaster. What is much more common in the propane industry is the consequence when your customer allows unauthorized fill ups. Your customer may owe you some money. He may have searched for someone who can give him a deal. In either case, the customer is violating his contract, and denying you revenue. The Lock America System provides long-term liability protection for your business. While doing so, this lock system also provides continual protection for your revenue. Only you can deliver propane or natural gas. With this lock system, you keep your competitors out of your tanks, and avoid losing revenue to an unauthorized dealer.

To learn more about Lock America's locks, call 800-422-2866, or go to www.laigroup.com. For additional information about the court cases, contact Richard Morahan at 617-240-0372.
Related Posts
Posted on February 13, 2023
Posted on February 13, 2023
Posted on December 15, 2022
Join Our Email List For Updates!
Enter your email to receive important news and article updates.