All
How to Be a Net-Zero Hero
by By Richard Rutigliano, President, PriMedia, Inc.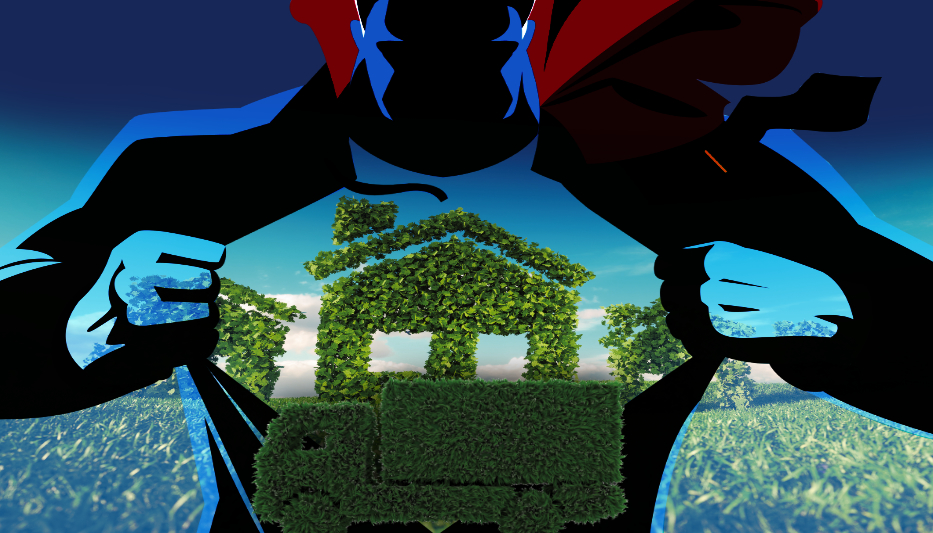 Saving the day with cost-effective clean energy and green marketing
For the past several months, Oil & Energy has included articles related to national and worldwide greenhouse gas reductions brought about by the pandemic. As daily commutes morphed into short walks between the bedroom and a makeshift home office, industries shut down to all but the most essential, and as travel and transport slowed to a trickle, pollution abated. In late August the Energy Information Administration (EIA) released its final report for April showing monthly CO2 emissions dropping to 307 million metric tons, the lowest value recorded since tracking started in 1973.

There is caution mixed with this good news. Already traffic is increasing, transport lines have opened up, and manufacturing is picking up speed. Many analysts agree that these environmental gains will be short-lived unless there are long-term cultural and governmental changes.

McKinney & Company's recent analysis of this issue noted that "governments and citizens may struggle to integrate climate priorities with pressing economic needs," which could hamper efforts to "build back better." But, it continued, individuals, companies, governments and civil society need to "build upon the mindset and behavioral shifts that are likely to persist after the crisis (such as working from home) to reduce the demands we place on our environment—or, more precisely, to shift them toward more sustainable sources."

Bill Gates was more forthright on his GatesNotes blog: "Even as the world works to stop the novel coronavirus and begin recovering from it, we also need to act now to avoid a climate disaster by building and deploying innovations that will let us eliminate our greenhouse gas emissions."


We Could Be Heroes
The drastic environmental changes seen this year have energized the spread of consumer sentiment toward long-term GHG reductions. As with most grassroots movements, there are many well-educated and thoughtful individuals looking at options, results and cost-benefit scenarios on large and small scales. And there are firebrands touting the latest "solution" they read about on the internet. The average consumer, however, is looking for sensible answers – steps they can take to make a change, the cheaper and more immediate the better!

The energy industry has such an answer. We know that BioheatÆ already reduces GHG emissions, and that as we increase biofuel blend levels those numbers drop further. We have the stats to back up our claims – from the California Air Resources Board modeling a 580 percent reduction with B100 biodiesel compared to a gallon of petroleum diesel, to the National Oilheat Research Alliance's survey revealing that dealers selling B11–B60 are seeing positive results from Bioheat on low temperature flow, tank and line corrosion, heat exchanger fouling and fuel storage and filter blockages

Add in the Providence Resolution's commitment to achieve net-zero emissions by 2050 and this year's unveiling of NEFI's Net-Zero Road Map, and energy marketers can show the public how to implement real change at minimal cost.

Be a Net-Zero Hero!
As your customer's net-zero hero, you will first need to conquer the villains:  electrification plans and carbon taxes. It's time to rip the mask off these imposters and reveal them for what they are – currently unreachable implementation goals with undervalued costs. Your first mission is to educate the public of the real-world costs for the Northeast: between $18,000 and $26,000 to convert a small furnace-heated home to a cold-climate heat pump system with a high enough coefficient of performance (COP) to keep them warm; and the thousands of dollars a year a carbon tax would drain from their budgets.

At the same time, you will need to brush off your superhero cape, and get ready to leap tall stacks of disinformation. Your net-zero tool belt includes:
Your commitment to combating climate change
Your company's higher-quality lower-carbon renewable fuel
Bioheat's drop-in use without expensive equipment upgrades
The Providence Resolution and Net-Zero 2050 Road Map
Your company's growth and diversification into new products and fuels
Your decades of local service and trust

All this adds up to your super-power: able to reduce GHG emissions in a single delivery! Every gallon of Bioheat fuel you deliver provides significant GHG reductions that can be illustrated in a number of easy-to-understand ways: equivalent cars off the road, vehicle miles traveled, and even — yes — barrels of oil consumed. Showing your customers that their home comfort — i.e., your products — are actually becoming less dependent on fossil fuel energy is a winning message. Your company and your customers can save the day!

The Future Is In Your Hands
It'd be a little flip to keep extending this superhero metaphor without acknowledging the gravity of the situation in which our industry finds itself. Policymakers at the state and federal level are determined to reduce GHG emissions by any means necessary. The electric utilities and even big oil & gas producers like BP are proposing their own strategies to achieve net-zero targets.

The writing is on the wall. And if you think that the COVID-19 pandemic — or the drop in GHG emissions that occurred with millions of cars literally off the road — is going to keep pressure off of our industry, think again. In a report on the impacts of the coronavirus crisis on the energy transition, Lux Research Analyst Runeel Daliah writes, "While COVID-19 momentarily pushed aside climate change from the political discourse, companies and countries that deprioritise climate change mitigation efforts in favor of near-term financial recovery would be making a mistake – decarbonisation is an unavoidable megatrend that will continue to loom well after COVID-19 [sic]."

The good news is this: our industry has a report of its own, complete with a concrete plan of action to achieve net-zero emissions by 2050. The products and services your company needs to win this battle are either already available or within reach. Either way, the data is on the table, and your business has the relationships required to make it connect where it counts the most — in the hearts and minds of your customers.

Your company's tagline, mission statement, message-on-hold, website, blog and newsletter all provide opportunities to be a net-zero hero. On a more micro level, your delivery tickets, ticket holders, customer portal, email blasts and text reminders all offer avenues to inform your customers of the emission reductions your product provides. The future is in your hands. We're happy to help however we can.

PriMedia has been delivering on marketing campaigns for the energy industry for more than 27 years. For more information on PriMedia's green marketing services, branding and advertising campaigns, contact us at 516-222-2041 or visit goprimedia.com.
Related Posts
Posted on October 17, 2022
Posted on September 14, 2022
Posted on August 19, 2022
Join Our Email List For Updates!
Enter your email to receive important news and article updates.