All
"Helping the Industry Move Forward"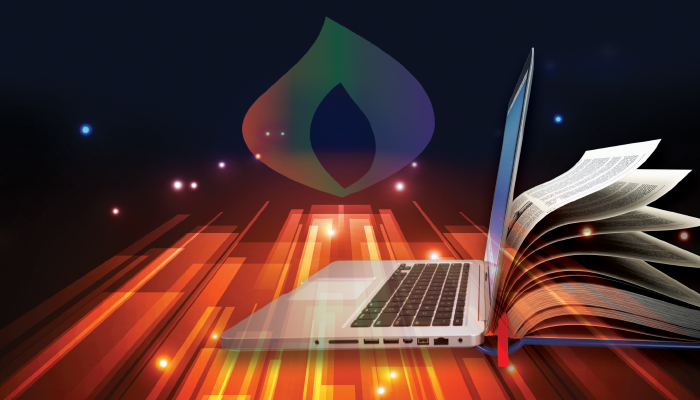 National Oilheat Research Alliance (NORA) President John Huber discusses the association's latest efforts and prospects for the future
How has NORA's learning website, Learning.NORAWeb.org, evolved over the past year, and what kind of response have you heard from users to date?
We've had a very positive response. Many dealers use NORA Gold, Silver and Bronze Certification programs in their companies in order to train and license technicians, expand their knowledge, and evaluate their progress. Over the past two years, we've been working aggressively to put as many training videos online as possible. We have about 40 up on the site, and that's how most techs are now earning their Continuing Education Credits (CEUs). A concerted effort has been made to engage HVAC manufacturers, and if they're willing to share their video tutorial properties with us, we add them to the site with a quiz at the end. I think it makes training much more approachable. And of course, the price is right because it's free, and they can do it from the convenience of their home or company.
Are any additional updates to the online training program being planned based on the feedback you've received?
[NORA Director of Communications] Don Farrell has continued to work as a liaison with companies such as Taco, Riello, and other manufacturers in order to secure additional video content. Our vision is to establish Learning.NORAWeb.org as a one-stop source for all facets of Oilheat training. We are currently migrating our online learning management system from one software company to another in hopes of moving into more of a "microdose" learning environment. If you look at how people learn today, it's mostly via five- or 10-minute YouTube videos. With that in mind, we're working on a new system that can award partial credits, so a user who watches a shorter video can earn .5 or .25 CEUs, for example.
At the same time, the world of content that we can leverage expands greatly. There are some great, technically focused YouTube channels out there, with a wealth of educational videos readily available, so we'd like to enable an educator like [NORA Director of Education] John Levey to evaluate some of these and determine if they're accurate and useful for techs. If they are, it is easy enough to point users to a remote site to watch a video, then have them come back to our site and answer five questions to ensure they actually watched and learned. That's what we're planning to do moving forward.
NORA's 2nd Technical Workshop, held last September, seems to provide an excellent snapshot of the more cutting-edge Oilheat technology of today. What are some of your observations on these innovations and the ways they've since been adopted?
A number of products have either already entered the commercial field or are going to market soon. Innovative technology like Energy Kinetics' Ascent Combi Boiler fills a gap in smaller equipment and houses with space limitations. Stone Mountain Technologies' Oil-Fired Heat Pump will allow us to compete with heat pumps in the future and win by radically improving Oilheat system efficiency. And when the equipment is priced similarly to existing products, the consumer enjoys a better overall value. Between [NORA Director of Research] Dr. Tom Butcher and myself, there's always been concern about big gaps in the Oilheat arsenal, and we agree that NORA's technology conference provides a great forum for the industry to address and start filling those gaps. We hope that more of the innovations we've been showcasing will move to market in the near term as manufacturers and developers work through and resolve issues they've come across during field-testing.
What do you expect might be on the agenda for the next Technical Workshop?
Dr. Butcher has been doing quite a bit of work on biofuels, specifically with regards to fuel performance and service issues. He has invested a lot of time and effort into understanding the existing fuel blends' interactions in the market and will be presenting his latest findings. We're also in the process of completing our Maine-based field study of ethyl levulinate, a liquid biofuel made from woody biomass, so that will definitely be on the agenda. Novatio has developed a blue flame burner and is in the process of making it biofuel-compatible, so we expect to hear about their progress as well. Anybody else who has developed new, innovative, and relevant technology and would like to showcase it should contact NORA once we begin calling for submissions.
Another successful initiative has been the Upgrade & Save Energy Efficiency & Safety Rebate Program. What is the value of this program for the industry and for NORA as the association goes up for reauthorization in 2019?
Moving consumers to the next generation of oil-fired heating equipment is vital for the long-term survival of our industry. The equipment we are putting out into the field obviously cuts down on the amount of heating oil sold by fuel dealers, but quite frankly, that's one of the things we need to do to be in the game! The research that [PriMedia Creative Director] John Bruno and [Oil Heat Institute of Long Island CEO] Kevin Rooney have done in tracking and quantifying the program documents tremendous fuel savings and emissions reductions. That shows how the money we put into Upgrade & Save yields giant benefits for the customer and for society. Dealers who use the program understand that it gives them a competitive tool to take the next step with their customers and either upgrade their equipment or replace their tanks. At the end of the day, you can't have happy companies without happy customers. Quantifiable results and happy customers can't hurt a congressional effort.
How does a tool like FSA Calculator 2.1 empower heating oil dealers?
We all know that AFUE doesn't really measure what we're doing in the field, which is improving our boilers, burners and fuels. Unfortunately, if you go to a customer and say, "You have an 86% AFUE boiler, and the new one I want to sell you is an 86 boiler, but it's going to be blue instead of red," that's not going to cut it. The tool that NORA and PriMedia have developed in FSA 2.1 now provides customers with a technically supported and easy-to-follow exploration of actual fuel use in their homes and how that's impacted by family size, house size and equipment type. This empowers the dealer to demonstrate dramatic improvements in heating efficiency and financial savings. With Upgrade & Save, you can hand a customer a check for $500, but here you're talking about savings that dwarf that amount.
What message would you give fuel dealers and others in the industry who, for whatever reason, haven't taken full advantage of the NORA resources available to them?
NORA is helping the industry move forward with technical and educational resources like the FSA Calculator, which help explain to customers everything you're doing to make life better for them. With NORA and the industry moving together, your company has a better chance of successfully competing with other fuel dealers and the utilities, and that's what we all want for our industry. Those who are moving forward and using every resource available are going to be better off in the long run.
How can those who are involved and invested in the success of NORA help ensure that the association's funding is reauthorized in 2019?
Putting my NAORE [National Association for Oilheat Research & Education] hat on for a minute, I'd say we are working as hard as we can for the industry. The people in Washington whom I deal with recognize that and appreciate its importance. Further, many dealers who understand the NORA program have very good relationships with their members of Congress. When it comes down to it, we feel we have done enough for them that they'll come back and do as much for us as possible. Currently, there's no reason for anyone to do anything. Congress moves like a roller coaster, very slowly with very little happening at first, but when it turns the top, it's a race down and you need a flurry of activity to get things going. Right now, when they're just going through the motions, having the industry put everything into the game will accomplish very little, but when it comes time, I'm confident that everyone will step up as they have in the past. That said, legislation is not the reason we do things at NORA. Legislation helps if it's good for the industry, but I think the association would suffer if it were to lose focus of who our supporters are — oil companies not Congress.
NORA President John Huber will co-present a seminar titled "Oilheat-Bioheat-Future/How Do We Move Forward?" Wednesday, May 23, from 8:00 to 9:00 a.m. at the Eastern Energy Expo.
Related Posts
Posted on February 16, 2023
Join Our Email List For Updates!
Enter your email to receive important news and article updates.