All
Heating Industry Biodiesel Conference
by Jim Collura, NEFI Vice President & Director of Government Affairs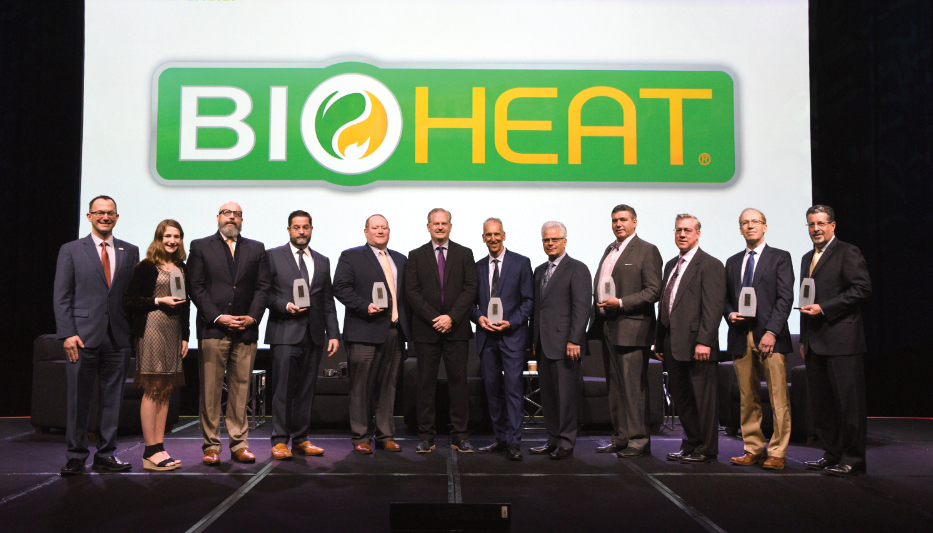 The NEFI team was in Tampa, Florida from January 20-23 for the 2020 National Biodiesel Conference & Expo. The event is organized annually by the National Biodiesel Board (NBB). It features educational sessions and policy forums that tackle some of the biggest issues facing the growth of biodiesel and renewable liquid heating fuels throughout the country.

This year's event came on the heels of a major lobbying victory. As NEFI members are aware, Congress retroactively reinstated the $1-per-gallon biodiesel and renewable diesel tax credit for five years (through December 31, 2022). This resulted in a noticeable surge of energy and optimism at the conference, which was reflected by the comments of industry leaders. "I truly believe we are on the cutting edge of a fundamental shift in how consumers look at their fuel for transportation and home heating," said NBB CEO Donnell Rehagen.

"Catching the Heat Wave"
That optimism extended into a session on exciting opportunities for renewable fuels in the space heating market, titled "Catching the Heat Wave." The panel featured NEFI President & CEO Sean Cota, National Oilheat Research Alliance (NORA) President John Huber, and Massachusetts Energy Marketers Association (MEMA) President Michael Ferrante, and was moderated by NBB Petroleum Industry Liaison Paul Nazzaro, Sr. The crowd also heard from NEFI and MEMA member Charles Uglietto of Cubby Oil & Energy, who testified to the positive results that high blends of biodiesel have had for his family's heating oil business.

Panelists spoke before a packed house of hundreds of biodiesel industry stakeholders. The crowd was keen on learning more about the heating oil industry's historic Providence Resolution to reduce greenhouse gas emissions in the coming years. Specifically, the resolution seeks to achieve reductions of 15% by 2023 and 40% by 2030 and deliver a "net-zero emissions" renewable liquid heating fuel to homes by 2050. Charles Uglietto believes these ambitious goals are necessary due to the anti-oil marketing campaigns by utilities and the aggressive decarbonization and electrification proposals now being advanced in many state governments.

"Here in the Northeast we have been branded as archaic [and] dirty," Uglietto said. His father started the family business in 1945 after serving in World War II. Although it has since been successful, Uglietto didn't see a path forward for a third generation -- that is, until he was introduced to Bioheat® Fuel. "It gave me the opportunity to market a clean fuel... and based on the research that NORA had done, at B20 [or 20% blends] I would have a cleaner product than natural gas." Consumers have welcomed a fuel that reduces carbon emissions and helps the environment, he said. "It gave my business a third generation, and I can now see a fourth generation as we move forward."

A recording of the panel discussion is available online at blog.biodieselconference.org/biodiesel-catching-the-heat-wave.

Biodiesel Industry Partnership Award
Immediately after the panel, NBB President & CEO Donnell Rehagen presented the annual Biodiesel Industry Partnership Award to what he called the "Northeast Heating Coalition." The award was given in recognition of the ongoing commitment to deliver a "cleaner and greener" heating fuel to consumers and the environment. Awards were presented to the Connecticut Energy Marketers Association; Empire State Energy Association; Energy Marketers Association of Rhode Island; Fuel Merchants Association of New Jersey; Maine Marketers Association; Massachusetts Energy Marketers Association; National Oilheat Research Alliance; NEFI; New York State Energy Coalition; Vermont Fuel Dealers Association; Westmore Fuel Co., Inc.; and Charles Uglietto of Cubby Oil & Energy.

"Each year we recognize valuable leaders who have helped us make strides in America's Advanced Biofuel," said Rehagen. "Our association applauds and thanks these individuals and organizations for their sincere devotion to making our world better, cleaner, now!"

"We accepted the award on behalf of our members, their families, and the thousands of hardworking professionals that are the lifeblood of this industry," said NEFI President & CEO Sean Cota. "We share their passion and ongoing commitment to a strong, vibrant, and competitive industry for generations to come ... this is what motivates all of us and why we continue to fight hard for the industry day-in-and-day-out."
Related Posts
Posted on October 15, 2021
Posted on October 12, 2021
Posted on October 12, 2021
Posted on October 12, 2021
Join Our Email List For Updates!
Enter your email to receive important news and article updates.