All
HEAT Show Brings Nearly 1,500 to Providence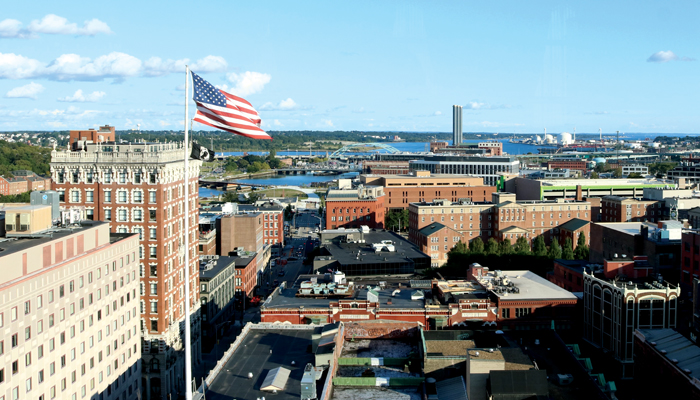 More than 1,450 heating and energy professionals came to the Rhode Island Convention Center in Providence for the first ever Heating & Energizing America Trade Show (HEAT Show). This four-day convention, held September 15-18, was a joint event combining the NEFI Energy Expo and Southern New England Energy Conference. The event's wide-ranging slate of programming helped draw a diverse mix of attendees, including fuel delivery business owners, wholesalers, fleet managers, service technicians, industry association leaders and vendors supporting the trades.

The program offered a number of highlights, from the many standing-room-only education sessions, to the keynote presentation by Dartmouth College professor Geoffrey G. Parker, to the sold-out Legends Awards Dinner hosted in the historic Biltmore Ballroom. Perhaps most notable of all, however, was the 2019 Northeast Industry Summit held Monday, September 16. Here, nearly all of the 300 heating oil professionals in attendance voted for the industry to achieve net-zero greenhouse gas emissions by 2050. (Read more about the Industry Summit)

NEFI hosted the 2019 HEAT Show in partnership with the Connecticut Energy Marketers Association (CEMA), Energy Marketers Association of New Hampshire, Maine Energy Marketers Association, Massachusetts Energy Marketers Association, New York Oil Heating Association, Oil Heat Institute of Rhode Island and Vermont Fuel Dealers Association. Other participating trade groups included the National Biodiesel Board, National Oilheat Research Alliance and Women in Energy. Representatives from the American Energy Coalition and Oilheat Manufacturers Association were also on hand to lend their expertise.

Twenty-two of the industry's leading brands signed on as event sponsors, including Patron Sponsor ADD Systems and Premier Sponsors R.W. Beckett Corp. and XBX: Exploring Biodiesel. The HEAT Show also drew 120 exhibitors who displayed and demonstrated their goods and services during the event's free two-day trade show, September 17-18. The HEAT Show was organized by the staff at NEFI and CEMA, with assistance from PriMedia, ExpoTrac and Demers.

"The 2019 HEAT Show was successful not just because of the amount of people, businesses, and associations that were involved and in attendance, but because so many of these individuals and organizations came together for a common cause," said NEFI President & CEO Sean Cota. "I truly think this show will be remembered as one of the most important events in our industry's history, and I am eternally grateful to everyone who supported this team effort."

In this issue, we recap several highlights from the 2019 HEAT Show. Oil & Energy's HEAT Show recap continues in the November/December issue, with coverage from several of the event's education sessions as well as the keynote presentation. For more information and pictures, or to pre-register for next year's event, visit HEATShow.com.
See more photos from the 2019 HEAT Show.
Related Posts
Posted on October 15, 2021
Posted on October 12, 2021
Posted on October 12, 2021
Posted on October 12, 2021
Join Our Email List For Updates!
Enter your email to receive important news and article updates.