All
Giving Back & Building Up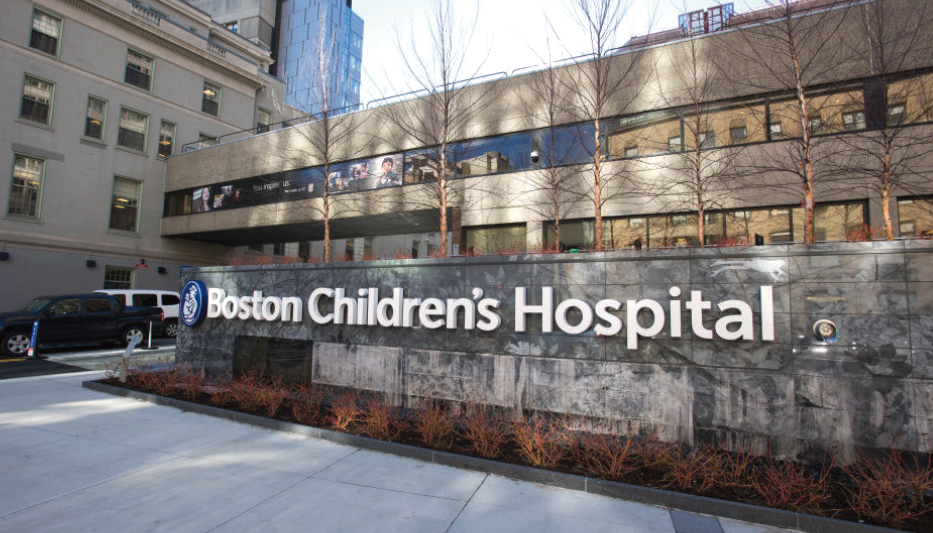 F.W. Webb donates to Boston hospital, opens new location in New York City
Heating and plumbing equipment supplier F.W. Webb Company has pledged $100,000 to Boston Children's Hospital through 2022 and established the "F.W. Webb Extraordinary Needs Fund for Military and Veteran Families."

Military and veteran families come to Boston Children's Hospital from across the U.S. for care. The company's fund will support any military family that is financially challenged by helping to subsidize rent and utilities due to lost wages, and will also help with things like food insecurity, gaps in insurance, transportation and parking for medical visits, and hotel stays.

"Supporting children in need, our troops and veterans are important causes to us. Many of our customers and F.W. Webb employees have served, or are currently serving, in the U.S. armed forces and many of us also know or have close ties to a child who is fighting a serious illness," said F.W. Webb President Jeff Pope. "It is a privilege to partner with such a prestigious, nationally-recognized hospital to help children who are fighting to get well and give back to those who risk their lives for our country."

For the last seven years, Boston Children's Hospital has been ranked the number-one children's hospital in the nation by U.S. News and World Report. Last year, they handled more than 700,000 child visits from around the world, including inpatient, outpatient and emergency department visits. This makes Boston Children's one of the largest pediatric health centers in the world. With 40 specialties, 268 sub-specialty programs, and over 150 outpatient programs and clinics, the hospital has more clinical breadth and depth than any other pediatric hospital. It is also home to the world's largest pediatric research enterprise, and it is the leading recipient of pediatric research funding from the National Institutes of Health (NIH). Families come from every U.S. state and nearly 100 countries for care that would be unavailable anywhere else.

"When being treated for complex and rare diseases, children are sometimes required to stay weeks or months at the hospital. A long-term stay can place incredible stress on a family, from financial hardship of lost income to the logistics of caring for siblings at home," said Michael Bornhorst, associate vice president, Corporate Development, Leadership Giving & Special Events at Boston Children's Hospital Trust. "Resources from the Extraordinary Needs Fund, including transportation and food assistance, can make a difference in a child's recovery as well as lessen the burden overall to the family."

New NYC Location
In other company news, F.W. Webb recently announced the opening a new location in West Harlem, New York. With this opening, the company now has three wholesale stores in New York City. The new location stocks plumbing, heating, PVF and commercial water heater products and supplies for commercial and residential contractors. In addition, the space includes a private parking lot and a 15,000-square-foot pipe yard.

"This new West Harlem counter store makes us one of the largest supply houses in Manhattan," said Pope. "We are proud to serve more customers and further strengthen our distribution network. F.W. Webb is committed to expanding its footprint beyond New England into the New York, New Jersey and Pennsylvania markets."

"Many of our customers commute from New Jersey and Long Island to do business in the City," added General Manager James Turbide. "This West Harlem location now offers them and other local contractors a convenient location off of Henry Hudson Parkway, free parking and a large inventory, which includes a pipe yard stocked with enough cast iron to supply a high-rise building."

F.W. Webb has had a presence in upstate New York for years and has more than a dozen locations in the area. In 2018, the company opened wholesale locations in Manhattan and the Bronx with the acquisition of Palace Plumbing & Heating Supply. To further expand their brand awareness in the tri-state area, F.W. Webb has been an official sponsor of the New York Yankees for three years.
Related Posts
Join Our Email List For Updates!
Enter your email to receive important news and article updates.