All
Getting Delivery Costs Under Control, Wirelessly
by John MacKenna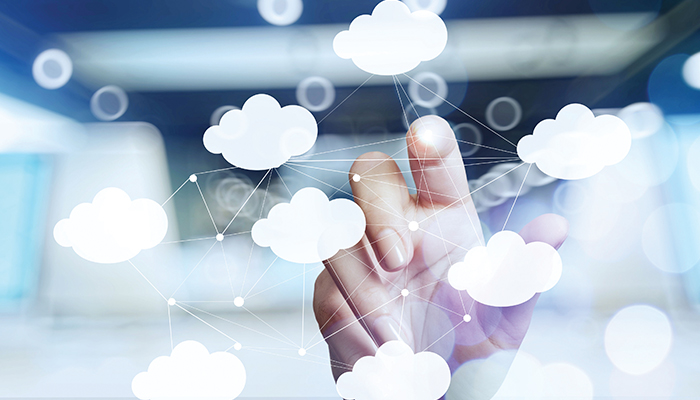 One of the keys to controlling fuel delivery costs is managing the oil or propane fleet with technology solutions that facilitate communications involving drivers, onboard systems, dispatch and back office.
ADD Systems is a pioneer in technology for energy marketers, and its Raven® system is the key link between the office and the vehicles in the field. Raven uses wireless connectivity to provide real-time visibility throughout the operation, touching drivers, customer service representatives, dispatchers and even customers.
Raven devices in the cab receive orders via ADD Energy E3® from any source, including forecasting software, tank monitors and online orders placed by customers, and assigns them to drivers with the option of route optimization.
Oil & Energy recently connected with ADD Systems President Bruce C. Bott for a discussion of Raven's role in controlling operational costs.
"Controlling cost through the use of technology has been and will continue to be the driving force behind software development organizations (like ADD)," he explained. "In recent years, increases in computing power, advances in batteries and battery life, along with the explosion of the cellular network in the U.S., have made it nearly impossible to not conduct business from the cab of your truck. Why not move data processing to the field!
"I learned a long time ago from my father (Bruce A. Bott) that the best way to complete a job efficiently is to minimize steps that must be repeated. Why extend a ticket in the field, leave a handwritten copy of the ticket at the front door, take the other copy back to the office to have someone read the driver's handwriting, post the transaction, create an invoice, mail the invoice, etc., when technology enables this to all be completed before the driver has reeled in the hose and moved on to his/her next stop?"
Oil & Energy: How can a Raven deployment drive cost savings across a fuel delivery operation?
Bruce C. Bott: Raven® is currently deployed in more than 6,500 vehicles nationwide—some in large fleets in excess of 1,500 trucks, and in some smaller operation that may have as few as two or three trucks. Each implementation is different, but they all are able to capitalize on the benefits that start with savings! Savings in time (eliminating those unneeded steps I mentioned before), savings in postage (we no longer need to mail an invoice and instead can leave a properly priced and taxed invoice at the point of delivery) and savings in paper (we no longer need that multipart ticket and a separate invoice and envelope – "think green" we've all heard the slogan or seen it in someone's e-mail signature.) All of this equates to real dollars to the bottom line but it all starts with the use of technology like Raven.
O&E: By making processes more efficient, can Raven free up employee hours within the workday that the company can reallocate to other tasks?
BCB: We've all been on those self-checkout lines at the big box stores and when you have a single item to scan, it can be a real blessing as you just zip right through, but when you step to the self-checkout line and you have a problem, you need someone. I haven't seen one of those checkout lines yet that doesn't have someone there to help. When you look at our technology, Raven allows you to put people where it counts… on the front lines working with your customers to help when needed and not in some dimly lit back room posting transactions.
O&E: How does Raven reduce data entry and save on operating costs?
BCB: Data, data, data… It's all about the data. We don't stop at collecting just the same old delivery details that the driver would have traditionally written on the ticket (gallons delivered and price per gallon), we know that automatically with Raven! We know so much more: GPS coordinates, in-tank gallons, vehicle ID, driver ID, time stamps (stop time, drive time, PTO engaged time, non-productive time like prime and starts, lunch, etc.). All this data flows back to the office real-time so that the fleet is "highly visible" to everyone. In fact if you combine the power of Raven with SmartConnect® and eServer, your customer can see that visibility in real time.
O&E: Please describe some of the ways that Raven makes the dispatch operation more efficient.
BCB: We've been around long enough to see changes to how we define a full service delivery fleet. In the '80s and '90s the goal was to eliminate the "will call" account to help drive the consumer to taking deliveries when best for the oil company. Drivers would start their day in the driver's room with a short cup of coffee and a stack of tickets found in his/her bin. They would route themselves within the zones they were provided. Dispatchers were often seen in the office an hour or two before the drivers to help establish what tickets needed to be delivered. Today, we can select tickets, display them on a map, lasso tickets and assign to a driver or let the system do all the heavy lifting and assign and route them.
A whole generation may be behind the change in the definition of full-service company today. I've heard a rumor that the millennials are responsible for this because they want more control over when they get a delivery made. Regardless of who gets the credit, this is becoming the new norm for your customers, and because of such the expectation is that they can call you today and be delivered today. Dispatchers today must be able to push calls to the correct truck with the capacity to deliver. With Raven they can push those deliveries out to the truck and optimize the remaining stops on-the-fly, automatically. Imagine doing that without technology.
O&E: Can Raven reduce the dispatch team's workload?
BCB: The dispatchers of yesterday had to put together work for each driver by stacking printed tickets together in the early morning. When a driver called in sick for the day the process was extremely difficult to manage. Now all the dispatchers need to do is bring up the stops on the absent driver and with a click (or right click) of the mouse reassign them all to one or multiple other drivers.
Before Raven, dispatchers had to wait until the end of the day to find out what stops didn't get made. Today we can see how all the drivers are progressing throughout the day and if a truck falls behind or in some way becomes inoperable, dispatchers can simply select the tickets not delivered on that truck and reassign them to another truck as required. The other drivers even receive those new delivery assignments wirelessly on their Raven units.
O&E: Please describe some of the ways that Raven makes the driver's workday more efficient.
BCB: Drivers traditionally have spent the first 15 to 30 minutes routing
themselves. This process is gone with automation (specifically Raven). Thirty minutes a day can add up to 10 stops per truck per week. If the average truck makes between 25 and 30 stops, that means that a fleet with 15 trucks can get an additional 150 stops in, give or take, so on this benefit alone a fleet can park a truck based upon the efficiency of not sitting in a driver's room before the start of a shift.
O&E: Can Raven enable a driver to make more stops in a day?
BCB: When a will call customer calls in, you can fit them right into a drivers route and optimize (on-the-fly) that route to gain maximum efficiency and perhaps have room for another will call when it comes in.
O&E: Raven validates delivery location before a driver begins a fill and can preset the meter for the correct delivery amount. How do these features reduce the cost of delivering fuel? Can it help the company avoid mishaps and qualify for less costly insurance?
BCB: Any time a delivery is made to the wrong house we:
1. Don't deliver to the correct house and run the risk of running them out.
2. Run the risk of not recovering the fuel delivered to the wrong house
3. Run the risk of a spill, as we've heard horror stories of the driver hooking up to a fill that has been abandoned and pumping 200 gallons into a house unknowingly.
4. Run the risk of the bad press that comes with a spill
Raven can warn a driver that the vehicle is not at the correct GPS location and that it is more than 'X' feet from the prior delivery GPS coordinates. This not only helps eliminate the issues as stated above but in some cases it may actually help reduce your insurance costs.
Customers who request a specific amount of fuel at the time of the order can become incensed to the fact that you delivered more product then requested. The first question is why didn't the meter get pre-set? Maybe the driver forgot or maybe he/she did not see the note on the old paper ticket. Today, a delivery request for 'X' gallons can automatically preset the meter.
To make the system even more bulletproof we can optionally limit the delivery to the usable size of the tank. Your company would never win a spill case if you deliver more gallons to a tank than the tank size itself.
O&E: Can Raven reduce the time a company spends developing driver routes?
BCB: Raven in conjunction with ADD Energy E3 visual ticket select makes it easy for a dispatcher to see unassigned deliveries and with a click of the mouse (actually a right click) the dispatcher can lasso the tanks and assign them to a driver in seconds. For larger fleets, the system can do all the heavy lifting and assign tickets to drivers/trucks based upon a multitude of parameters (product, capacity, compartment size, lat/long, zone, etc.).
O&E: Can Raven help a company delay or defer purchase of a new vehicle by improving delivery efficiency?
BCB: If we can park vehicles because we can do more with the existing fleet we can defer the purchase of a new truck. Depending on the operation, we've seen a reduction in miles driven with fleets because of the audit trails, and delivery productivity analysis that we can provide for drive time, stop time, ideal time, etc. No longer can a vehicle just simply go off route to have lunch at their favorite deli or pizza parlor.
O&E: By enabling drivers to leave invoices and even collect payments at delivery, does Raven reduce the costs associated with customer billing and payment?
BCB: If a delivery is made, a properly taxed and priced invoice generated, and payment collected, then it's a job well done. We've closed the loop. In many cases with Raven and ADD Energy E3, the driver need not collect the payment. We can close the loop instantly behind the scenes with the ability to automatically charge the customer's credit card via our PCI compliant vaulted solution.
Raven can significantly reduce a company's A/R days outstanding. Imagine collecting on a delivery the same day the delivery is made. You cannot do that with a manual "paper" system.
O&E: Please describe Raven's pre-trip safety inspection protocol.
BCB: Inspections are supposed to be done before the driver sets out for the day. Raven makes this inspection part of the driver's everyday process. No more guessing on where the old forms are; they are automatically retained and cataloged with the driver signature for review. Of course, if the driver performs the safety inspection with regularity using Raven, we hope that we'll see a problem before it's a problem out in the field.
Related Posts
Join Our Email List For Updates!
Enter your email to receive important news and article updates.