All
Getting to the Core of the Matter
by Richard Rutigliano, PriMedia, Inc.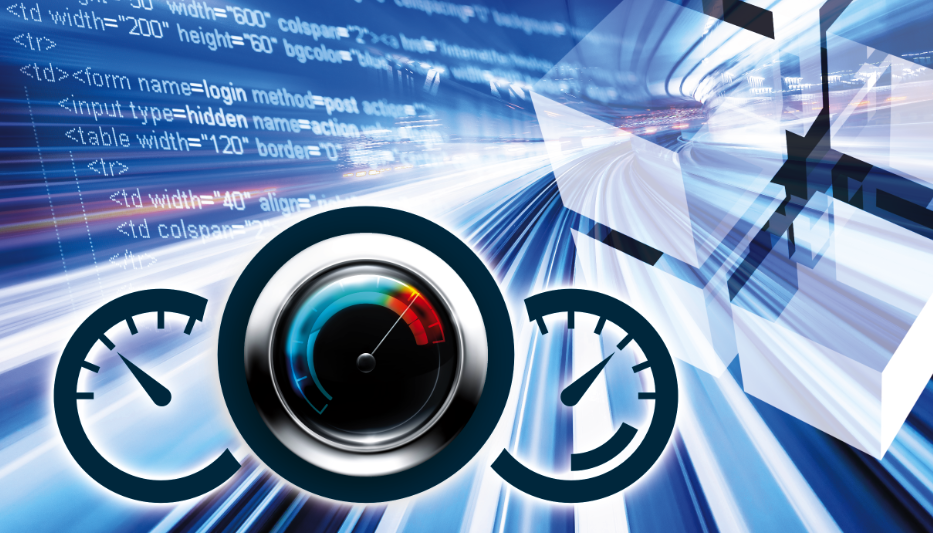 Google updates and core web vitals
Google updates its search ranking algorithms regularly. While some are considered "core updates" and have wide scale effects, most are minor tweaks that are noted only by those of us whose business it is to pay attention. The new update — originally scheduled to roll out in May but postponed at least a month — will affect every business with a website.

The Page Experience Update reassesses every website based on the user experience (UX) from a mobile device.

This is the latest example of Google's continuing focus on a growing audience of mobile users, who currently make up approximately half of U.S. web traffic and 60 percent of search volume. Several years ago Google switched to a "mobile first" algorithm, which ranked the mobile UX heavily when responding to searches from smartphones. The Page Experience Update takes that concept several steps further.

Why It Matters to Your Business
Traffic to energy marketers' websites falls right in line with the national average. When we analyze heating fuel dealers' sites, we see that same 50 percent of traffic, on average, coming from mobile devices. Furthermore, more than 20 percent of site traffic is driven by mobile search. Ignoring the Google Page Experience Update could cost you thousands of site visitors a year.

Looking at it another way, your website is an extension of your company, performing as a sales rep, account manager and customer service representative – sometimes all at the same time. You expect your employees to respect and engage with customers in the most professional and courteous manner possible. You deliver that same standard of customer satisfaction on a digital level when you make your website welcoming and responsive.

Since you don't want to lose the chance to connect with potential customers who use their smartphones to find and purchase heating and home comfort services, let's look closer at the upcoming Page Experience Update.

It's All about the User
According to one estimate, it takes about 0.05 seconds for a user to decide to stay on your site or not.

1. Have you ever tried to visit a website and clicked away because it was taking too long to load on your phone's browser?

2. Did you ever click a button on a website — and then do it again … and again — because the site wasn't reacting to the first attempt?

3. Have you ever had the images, text and links on a site move up or down on the screen as more buttons, links and other elements continued to load?

These questions relate directly to the Core Web Vitals – the three central metrics that will weigh most heavily on Google's Page Experience ranking updates.

Largest Contentful Paint or LCP measures the "perceived load speed" of a website by assessing the time it takes for the largest element on the page to load. A fast LCP keeps your user from clicking away, because they can see the largest/major item on your page and will stay to see the rest. LCP issues can often be corrected by adjusting the size and format of the main image on the page.

First Input Delay or FID measures a page's responsiveness during load – the time between the user clicking a button or tapping a link and when the browser starts processing that interaction. FID is the user's first impression of your site's responsiveness. Longer delays often occur because the browser is executing other commands and is unable to respond immediately. FID can be improved by reducing JavaScript execution time, minimizing some of the main thread work, and reducing the impact of third party code.

Cumulative Layout Shift or CLS measures the visual stability of the site – how much graphic elements, text boxes or buttons shift during the lifetime of the page. These issues occur as the resources are being loaded, images and fonts are loaded in irregular sizes, or third-party content is added above existing content. CLS looks at the movement of elements from their start position, and considers both the impact of the shift (how much it changes the page) and the distance of the shift. Changes in response to user action do not affect the CLS. Correcting for high CLS scores requires updating size attributes on images and videos and properly inserting and loading content.

The Fundamentals Still Apply
Your site's functionality and load time are scored according to Core Web Vitals.

The Mobile Usability score harks back to the central issue of the "Mobile First" update of a few years ago. Is your site usable on a mobile device? Once the site loads, how easy is it for visitors to read the content, view images, and navigate to other pages? If your site is not mobile friendly, you have been paying the price in poor search rankings for several years, and will drop even further when this latest update goes into effect. The same goes for sites with security issues or not served over HTTPS. Site security, HTTPS, and device responsiveness are basic requirements for all sites – and not only because of Google's ranking systems.The days of customers being willing to engage from their phone with a shrunken website on a non-secure platform are long gone. Consumers who reach a site where the text is too small to read and the clickable elements are too close together are going to bounce before getting a chance to know your business.

It always surprises us when we see businesses without a mobile-friendly website or with no web presence at all. There is no longer a subtle way of putting this – if you do not have a responsive website, you are throwing business away.

Working Your Core
Any website can be updated to meet the new Page Experience standards, but these modifications should be implemented by a company with expertise in web development. If you are not an SEO specialist, then parsing through the acronyms LCP, FID, CLS, UX, HTTPS, and others on a Page Experience report might feel like trying to read a bowl of alphabet soup. Furthermore, the coding changes need an experienced web developer to implement them while ensuring your site's overall functionality.

For the last few months, PriMedia has been correcting Page Experience issues on client sites serviced under our Web Presence Optimization (WPO) program  in advance of the June update rollout. These changes may not be visible to the average user, but will make their time on the site more enjoyable. Equally if not more important, the changes will improve search performance, making it more likely for users to find these sites in the first place.

Richard Rutigliano is President of integrated marketing and communications firm PriMedia, Inc. He can be reached at 516-222-2041 or rrutigliano@primediany.com.
Related Posts
Join Our Email List For Updates!
Enter your email to receive important news and article updates.