All
Get Ready for NEFI EXPO 2017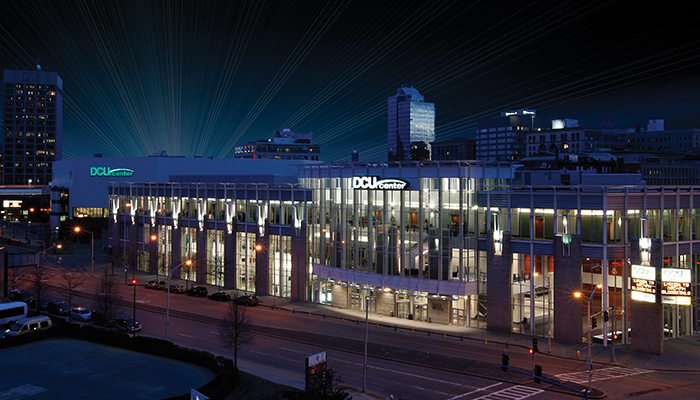 It's been a big year for the New England Fuel Institute (NEFI). In addition to overseeing a major website re-launch and working its way through one of the most widely discussed legislative sessions in recent memory, the organization celebrates its 75-year anniversary in 2017. And of course the odd number at the end of the date means that this year NEFI will again bring together the industry's leading decision makers, educators, marketers, manufacturers and more key players for the NEFI EXPO.
Already established as one of the Northeast's best attended and most talked-about energy industry events, the EXPO promises to be even bigger and more memorable for the institute's 75th anniversary year. To honor this important occasion, NEFI is bringing back a longtime tradition; the Legends of Oilheat Dinner ceremony will take place Tuesday, June 13, from 5:30-8:30 p.m. at the Mechanics Hall in Worcester. This year, the Legends of Oilheat lineup will have more than 20 honorees, giving EXPO attendees even greater reason to reserve their seats and show their appreciation for the individuals who have dedicated their careers and more to the industry.
As important as tradition is to the EXPO and the Northeast's energy industry in general, this year's event will also mark the debut of several new and exciting EXPO features, including two propane presentation tracks for those LPG dealers in attendance, as well as the many Oilheat industry attendees who may be considering adding new fuel products to their offerings. Speaking to the value of these presentations, NEFI CEO Martha Leshine cites dual purposes: "One, to help NEFI get the propane industry more involved, and two, to fill the need that's created by heating oil dealers diversifying."
The theme of diversification is also evident in this year's Sponsor lineup. For example, Platinum Sponsor Bioheat® is the official brand of the National Biodiesel Board. Bioheat fuel, a blend of heating oil and renewable biodiesel, is sold by many dealers across the Northeast and attractive to consumers due to its environmental benefits. Bioheat's official tagline is "The Evolution of Oilheat."
As the Oilheat industry evolves, so too does its training; a point made clear by the extensive educational opportunities available at the 2017 NEFI EXPO. In addition to the NORA recertification courses offered Wednesday, June 14 from 11 a.m. to 12:15 p.m. and certification courses offered Thursday, June 15 from 9:00-10:15 a.m., there will be an off-site fire demonstration at the MASS Fire Academy on Wednesday from 9:30 a.m. to 12:30 p.m. Bussing to and from the academy will be provided, but space for this demo is limited to just 30 trainees, so attending technicians are encouraged to call NEFI and sign up as soon as
possible.
Also presented by NORA on Wednesday will be a two-hour discussion on state-of-the-art technological developments, presented by NORA President John Huber; Dr. Thomas Butcher, of the NORA Research & Education Center; and Energy Kinetics President Roger Marran. These R&D heavyweights will address such potentially groundbreaking innovations as a high-efficiency, oil-fired heat pump and the Babington "Blue Flame" Burner, a technology that might allow oil to be burned as if it were gas.
Not counting the NORA time slots, there are 16 presentation sessions and panel events slated for the two-day event, running the gamut of all the latest topics in management, marketing, propane, finance and technology. On Wednesday, the first sessions will run from 9:30-10:45 a.m., with second sessions following from 11 a.m. to 12:15 p.m. On Thursday, the first sessions will go from 9:00-10:15 a.m., and second sessions will follow at 10:30-11:45 a.m.
In terms of anticipated turnout, NEFI expects over 2,200 attendees between the two days. On the vendor side, floor space is filling up quickly, with approximately 85% of 225 trade show booth spaces reserved as of April 28. Foot traffic is expected to be ongoing throughout the event, as this year NEFI has phased out the daily lunch break in favor of boxed lunches available only on the trade show floor; and a late afternoon raffle will take place Thursday from 2:00-3:00 p.m., with certain prizes only available to those still present at the end of the show.
Vendor booths are still available as this issue of Oil & Energy goes to print, but anyone interested in attending the show should go to NEFI.com and click the NEFI EXPO banner to register today.
Magic, Beer, Wine & Chocolate … Yes, Please
As anyone who's been already knows, there's more to the NEFI EXPO than professional networking, thought-provoking presentations, employee training and cutting-edge technology. The EXPO's special events are always a cause for celebration, but this year's promise to be "unlike any other." In addition to the Legends of Oilheat Dinner scheduled for Tuesday, June 13, there are a number of exciting events slated for Wednesday morning through Thursday afternoon.
Breakfast with NE Patriots Magician John Duke Logan
The guest speaker for this year's Keynote Breakfast Kickoff is John Duke Logan, the Pats' official team magician. Tom Brady calls him "AMAZING!" Heidi Klum says, "I've never seen anything like that before!" And neither has NEFI! Also renowned as a keynote speaker, the creator and producer of the Magic Moments web series will dazzle EXPO  attendees with his motivational magic. Get a taste at JohnDukeLogan.com.
Beer/Wine & Chocolate Pairing With Chocolate Therapy
Speaking of taste, a crowd favorite from the 2016 VISIONS Conference is coming back for two-plus hours of delicious Wednesday-afternoon treats. The craft beer and chocolate pairing from 2:00-3:15 p.m. will be followed by a wine and chocolate pairing from 3:15-4:30.
Exclusive Raffle Opportunities
Raffle prizes will be pulled from 2:00-3:00 on Thursday, with certain prizes only available to those who stay until the end of the show. Prizes are still being determined but may include paid reservations for NEFI's next annual trip.
Related Posts
Posted on December 23, 2021
Posted on December 23, 2021
Posted on December 17, 2021
Posted on December 15, 2021
Join Our Email List For Updates!
Enter your email to receive important news and article updates.