All
A Full-Service Look at COD
by Richard Rutigliano, President, PriMedia, Inc.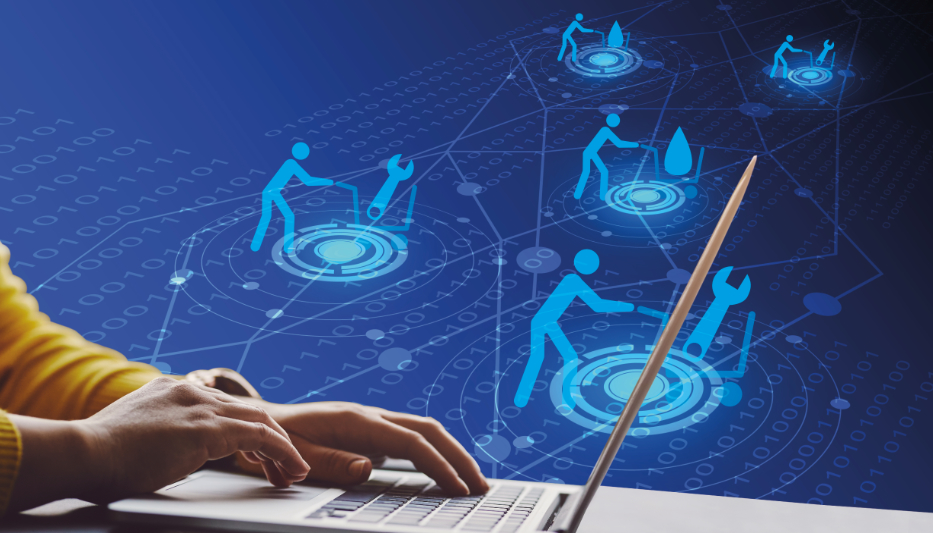 New platform allows fuel dealers to offer customers the best of both worlds
According to the EIA, the low crude and heating oil prices we've seen over the last two months are expected to remain lower than they've been in years through 2021. This is good news for customers struggling with the financial repercussions of the coronavirus. This is good news for fuel dealers promoting budget and price protection programs and full-service value-added benefits. This is great news for the unscrupulous fly-by-night COD jobbers with no reputation, no overhead, and no concern about service, reliability or quality.

We see this year after year. These discounters promote low prices and poach customers. Then they deliver low-quality fuel, if they deliver at all. In times of high demand — like the polar vortex of a few years ago or cold snaps in any year — they disappear. Not only do they not deliver fuel — they don't even contact customers who have pre-paid for the gallons they didn't receive.

Full-service dealers have started to fight back. Some offer discounted rates
for online-only/delivery-only customers. Others have launched entire new brands and subsidiaries that provide only COD services, with little or no connection to the full-service parent company. Many others, however, offer a hybrid "Full-Service COD" option that includes the best of both business models.

What is Full-Service COD?
Full-service COD is not the oxymoron it appears to be. These companies are offering discount/COD pricing through a unique brand. Customers order fuel as needed, deliveries are scheduled, and payment is made in advance. Everything is done online, so overhead costs are minimized.

BUT these companies also make no secret of their service "partnership" with the parent company. Through these "partnerships," the COD company can offer service and tune-ups to customers who want them. Customers looking for service agreements are "transferred" to the full-service company, and full-service customers looking for lower prices can be moved to the COD/delivery-only division.

At the same time, each company is actively marketing to consumers within their target audience and attracting new business. The full-service company appeals to baby boomers and homeowners with a little more discretionary spending. The COD division targets price shoppers, millennials, and homeowners with lower household incomes or home values.

Capturing Price Shoppers
While it is true that full-service heating oil and propane dealers offer greater value to their customers, there always have been and always will be homeowners who prefer will-call/COD deliveries. These customers are less concerned about automatic delivery, price protection, budget plans and the like. Some prefer to control the schedule or delivery amounts. For many, the main qualification of a fuel provider is the cost per gallon. They will consider paying a penny or so more for a company with good reviews, but traditionally do not even consider full-service dealers, because they believe the pricing will be too high or the company will try to sell them services or equipment they don't need.

Pricing decisions and switches to COD are among the main reasons customers leave full-service dealers. Some of these customers come back — often after the COD service missed a delivery or increased the price upon delivery — but too many are never heard from again.

An online COD sales platform helps full-service fuel retailers offer a lower "no-service" price to customers who are about to jump ship.

Millennials, COVID-19 and Online Services
Millennials were born between 1981 and 1996. Ranging from 24 to 39 years old, this generation is now larger and more diverse than the baby boomer generation. At these ages, they are in their own homes, starting families, making their own buying decisions and influencing those of their parents. Millennials' per capita spending is forecast to increase by more than 10 percent over the next five years while spending by Gen Xers and baby boomers decreases.

The generation that grew up with high-speed internet and smartphones turned even more to technology during the novel coronavirus outbreak. A recent study shows consumer spending via e-commerce jumping 11 points to 27 percent of retail in the U.S. over the two months of quarantines. Millennials and their younger counterparts in Gen Z are leading this change, powering a surge in digital-only or digital-first products and services. Post-pandemic, these new buyers expect to increase their spending online, including for household products and services, while decreasing activities that require direct contact.

These potential customers will be looking for service providers who offer "touchless" transactions – and that includes an online ordering platform. Remote service calls (discussed in detail in the May 2020 issue) are another attractive option.

A Better Fuel Ordering Platform
Whether you are offering COD-only or offering services as an adjunct to your COD division, your online platform needs to make ordering as simple and easy as possible.

Simple and easy means it should offer customers the following:
Clear, large, one-click access to the order form
Upfront, no-surprises pricing
Volume discount
Automatic re-order reminders
Reliable and confirmed delivery schedules
Secure payments
Easy-to-complete order forms
Order review and confirmation screens    
Account storage database for returning customers


Auto-complete forms
Delivery history
Update account information

These are some of the key features essential to selling successfully online, and they were fundamental to PriMedia's development of its DealerExpress portal. Businesses can expand the platform's content to include information on services or other products they provide. A robust admin dashboard gives fuel dealers control of pricing, discounts, coupon codes, service areas and more. Deliveries can be confirmed or rescheduled, payment amounts modified to reflect the actual delivery, and email addresses transferred to MailZOOM or another e-blast communications platform.

DealerExpress also integrates with the dealer's CRM, which is especially helpful when companies have both full-service and COD divisions. A single account management system enables the COD side to offer seamless system repairs or tune-ups, and lets the full-service side keep price shoppers in-house by switching them to discounted delivery-only.

Reaching the Right Customer
Millennial and price-conscious shoppers use their smartphones and laptops to search for your business. They search via Google, with their voice assistants and on social media. When results come up, they check reviews as well as websites and pricing. In order to stay competitive, your COD portal needs to be supported by a digital marketing campaign. Search engine marketing is still one of the most cost-effective ways to get your COD company's information in front of property owners of all ages looking for low-cost heating oil or propane. Searches related to pricing and "companies near me" are almost always among the top queries for our customers. These searchers are actively in-market to purchase fuel. A search marketing campaign ensures that they find your company. That's why campaign development and management is included with DealerExpress. Our marketing experts set up a pay-per-click search campaign that targets the most valuable search terms and phrases to capture users who are looking to buy. At the same time, we understand the low margins most COD companies run on, so we do not set minimum budgets – you determine how much to spend.

Communication needs to go beyond search marketing, of course. Thus, the DealerExpress platform also includes automatic email reminders. Based on tank size and gallons delivered, emails go out to customers reminding them to order more fuel before they run out. One click gets them back to your order form. DealerExpress also expands to include text reminders and ordering, a feature directly targeting the younger users.

Flexibility for Your Business
Out-of-the-box sales platforms, like DealerExpress, offer fuel retailers a quick launch with no large upfront payment. For most clients, the features included with DealerExpress cover their needs.

With 27+ years serving the industry, however, we know that many companies have unique pricing and delivery formats. Like all our other business management systems, DealerExpress can be customized around your needs. Enhancements to your platform may include:
Zone or ZIP Code specific pricing and services
Organization specific pricing for partnerships with civil service or community organizations, including first responders
Text messaging
Credit card vaulting
Automated email-based remarketing
Payment/Gallons Delivered credit reconciliation
Back-end integration

Fuel retailers looking to capture more millennials and price shoppers of all ages need to consider offering delivery-only COD services, and implementing an integrated online fuel sales platform is a cost-effective way to do so. PriMedia is ready to get you started with DealerExpress.

PriMedia has been developing custom online business applications, websites and marketing plans for the energy industry for more than 27 years. Go to dealerexpress123.com or contact us at 516-222-2041 to learn more about DealerExpress or any of our other services.
Related Posts
Posted on February 9, 2021
Posted on October 21, 2020
Join Our Email List For Updates!
Enter your email to receive important news and article updates.