All
FMCSA Faces Onslaught of Government Investigations
by Matthew Wrobel, Foley Services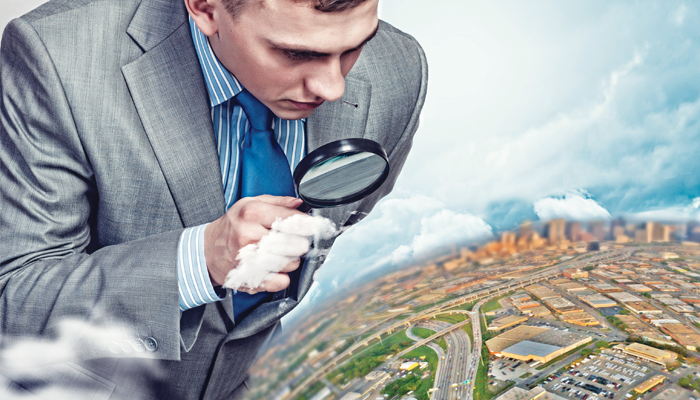 As widely reported in industry news media, the National Transportation Safety Board (NTSB) is demanding an audit of the Federal Motor Carrier Safety Administration. It turns out they aren't the only ones. The Department of Transportation's Office of the Inspector General and the Government Accountability Office (GAO) are both engaging in separate investigations of FMCSA and the Compliance, Safety, Accountability (CSA) compliance monitoring system.
The three investigations are all separate, but they are essentially asking the same question: Is FMCSA improving safety on the nation's highways?
NTSB Audit

Citing a number of accidents that it has investigated, the NTSB has raised questions about FMCSA's ability to regulate the industry and improve safety. The NTSB has demanded that FMCSA undergo a full audit by government officials.
NTSB criticized the "quality and thoroughness" of FMCSA's compliance reviews and took a hard line against FMCSA performing focused compliance reviews that only look at one area of the regulations.
Office of the Inspector General

The second investigation is coming from within the Department of Transportation (DOT) itself. The Office of the Inspector General (the Internal Affairs department for the DOT agencies) is looking at the effectiveness of enforcement actions taken under the CSA program. Congressional leaders on the House subcommittee on Highways and Transit requested the DOT investigation.
GAO Investigation

Finally, the GAO, Congress's team of investigators, has also been ordered to investigate the CSA program. Specifically, it is looking at how well CSA assesses the potential danger to public safety that a motor carrier poses. That report is expected in early January. Specific concerns were raised regarding targeted investigations being used more often than full compliance reviews. These investigations only look at specific compliance issues.
What's Being Looked At?

So why are multiple branches of the government suddenly looking at FMCSA with a magnifying glass? There are two main reasons.
First, crashes. Over the past few years, there have been a number of high profile crashes involving Commercial Motor Vehicles. FMCSA is supposed to be preventing crashes and, in many of these cases, there were preexisting factors that would suggest that FMCSA should have caught the problem before the crash.
Second, CSA. CSA, to say the least, is a controversial system. It is an entirely new look at compliance enforcement. Specifically, because it actually lowers the amount of interaction that FMCSA has with carriers. While FMCSA has the math that "proves" its effectiveness, CSA is a tough sell to safety-conscious Congressmen and women.
What Does This Mean?

In the short term, don't expect any changes. These reports have to be issued, Congress will need to discuss them, and FMCSA will have to respond. It will probably be years before any concrete changes are made.
Carriers should be nervous about this level of investigation of FMCSA. The most likely outcome of this is that there will be more enforcement and harsher, faster punishments. Congress has already forced FMCSA to act more aggressively this year. This summer's Surface Transportation Bill forced FMCSA to issue fines to carriers that could not afford to pay them.
With investigations being triggered by crashes as the NTSB investigation was, FMCSA will be less likely to allow carriers to stay on the road once a problem has been discovered. If targeted investigations are no longer acceptable, carriers will face a future with detailed compliance reviews as the norm.
Related Posts
Posted on February 9, 2021
Posted on February 8, 2021
Join Our Email List For Updates!
Enter your email to receive important news and article updates.