All
Fighting Back Against Carbon Tax Plans
by John MacKenna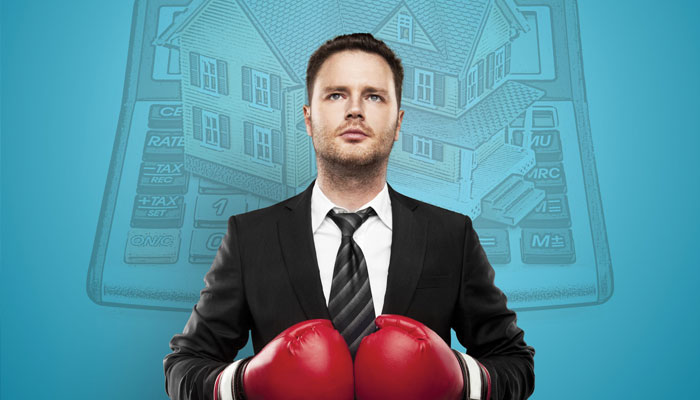 Two New England Oilheat associations are fighting back against carbon tax initiatives that could drive up the cost of a gallon of heating oil by $.40 to $1.00.
The Massachusetts Energy Marketers Association (MEMA) and the Vermont Fuel Dealers Association (VFDA) are vigorously defending their members against carbon taxing plans that are gaining steam in their state legislatures.
In Massachusetts, MEMA President Michael Ferrante recently participated in a public hearing before the Joint Committee on Telecommunications, Utilities and Energy on Beacon Hill on Senate Bill 1747, which would impose a tax on heating oil, diesel fuel and other energy sources including propane and natural gas.
"By all estimates this legislation could raise the price of home heating oil and diesel fuel by as much as 40 cents per gallon," wrote MEMA President Michael Ferrante in a letter to members. "We have made it clear to legislative leaders that the heating oil industry has made, and continues to make significant strides in reducing the carbon intensity of our fuel with renewable biodiesel blended with low sulfur fuel. We have also said this bill will impose a significant cost burden on consumers and businesses and cause irreparable harm to heating oil retailers."
Calling All Members
MEMA has asked all members to join the association's efforts to defeat the carbon tax bill by submitting letters of opposition to the state legislature.
"This is a really vexing and confusing piece of legislation," Ferrante told Oil & Energy. "It begs a lot of questions, and it is unclear how the BTU tax would work." The sponsor, Sen. Michael Barrett, has proposed that revenue from the carbon tax be returned to taxpayers. "Barrett claims it is an elegant solution, but it is far from that. It is ugly and messy. I don't see how a rebate program would work," Ferrante said.
He expects that the state would impose the tax in the retail channel, but that is unclear. "Even if it is at the rack it will trickle down as a tax of 35 to 40 cents per gallon." Ferrante has no intention of helping lawmakers figure it out. "We are trying not to do the work that the Legislature is supposed to be doing," he said.
The bill makes no allowance for the initiative the industry has taken to reduce the carbon intensity of heating oil by blending in carbon-free biodiesel. "They are paying no attention to [Bioheat® Fuel]. It's like it doesn't even exist." The Massachusetts Legislature actually passed the nation's first Bioheat mandate in 2008, but the administration of former Gov. Deval Patrick undercut the initiative by making it voluntary.
The bill faces obstacles, "but that doesn't mean we shouldn't make a ruckus," Ferrante added. MEMA was the only organization voicing opposition to the bill at the hearing. "We have to make our voices heard. A lot of legislators will take notice when they hear from their local businesses," he added.
MEMA drafted a letter for members to send to the leaders of the Joint Committee on Telecommunications, Utilities & Energy that makes several key points.
The tax would create a significant and unnecessary financial burden on nearly one million homeowners and thousands of commercial operations that use heating oil for space heating, hot water production, generators and other uses. Additionally, the legislation is especially onerous given that most homeowners and businesses will be assessed a carbon tax on more than one product, since multiple energy sources are often in use.
The proposed "revenue rebate program" and "rebate fund" for Massachusetts residents is unworkable.
The tax would do irreparable harm to the heating oil industry in Massachusetts.
The legislation fails to recognize the significant strides the heating oil industry has made in Massachusetts in terms of lowering the carbon intensity of heating oil and diesel fuel and hence improving air quality by lowering emissions.
The legislation assumes that the Massachusetts Department of Energy Resources and/or the Department of Revenue will be able to develop regulations that adequately and accurately calculate a carbon tax to reflect a "carbon dioxide equivalent" or an "economy-wide price on carbon." MEMA maintains that these regulations will be next to impossible to develop for a number of reasons, including the fact that large volumes of heating oil sold in Massachusetts come in from other states including New Hampshire, Rhode Island, Connecticut, Maine, Vermont and New York. This cross-border influx of product will pose an insurmountable problem in trying to assess a carbon tax on petroleum products with a point-of-sale in another state.
Jeopardizing the Economy
In Vermont, legislators have filed a bill to impose a carbon tax that could raise the per-gallon cost of heating oil by $1.02 and gasoline by 89 cents.
VFDA Executive Director Matt Cota told Oil & Energy he is speaking out against the carbon tax plan every chance he gets. "There are some people who truly believe that these fuels are a sin that needs to be taxed and that they need to be taxed for us to be forced for economic reasons to use less," he said. "And they are right that if you keep raising the price people will be forced to use less, but that will have bad effects on the economy.
"Half the counties in Vermont border other states. We even share school districts with New Hampshire. Crossing the border is not odd at all here, and if every gas station here is $1 more per gallon they will be dry, and there will be no road tax to fix the roads. Our drivers will wear out the bridges crossing into New Hampshire, but there will be no money to pay for repairs because all the revenue will go to Concord," which is the capital of New Hampshire.
Vermont Gov. Peter Shumlin has said he supports the carbon tax but only as a regional measure that would not isolate Vermont economically. "Some lawmakers are supportive and believe we need to put a price on the use of diesel and heating oil and gasoline," Cota said. "I am going to every hen house, outhouse and Rotary Club meeting and talking to anyone within earshot. I tell them that we are in a cold, rural state with an agricultural economy and a tourism economy. We need the 10 million gallons of diesel we use every year for farms. Dairy farms are a huge part of our economy. We don't just put those cows out there to look pretty for the tourists. We have 8,000 miles of dirt roads, and those take road graders and buses and diesel fuels. Prius hasn't made a plow truck yet. We bus kids all over, and if we can't get the diesel plows out there to get the snow off the roads, there are negative effects.
"If we raise the cost of these fuels, it will cost everyone money. We get bombarded with ads of how people should move their businesses to New York State, and now we're going to increase our energy costs by 45 percent? It seems nonsensical, but there is this mindset that we have to do anything in our power to reduce the use of fossil fuels."
While there is healthy skepticism about the carbon tax, Cota will not ease up. "Never underestimate the political will of people who want to stop the consumption of heating oil, diesel and gasoline. There is a fervent strain in Vermont that is determined to eliminate the fuels we sell. Never mind that doing so would eliminate companies and their jobs and that the opportunities for manufacturing and other businesses rely on trucks and transport.
"We can't all just walk to work talking on our cell phones and drinking cappuccino. We need to get in our trucks and drive to work, and our economy doesn't work on electricity alone." Even environmentalists acknowledge that eliminating fossil fuel usage in Vermont would have little effect on climate change. "But they say we need to be first and lead the way," said Cota, "We need to be the leader, and then we can influence Alabama and Mississippi. This is the height of narcissism. People in other states aren't going to look at Vermont and say, 'We have to be like them.' They will look at us and say, 'That was a horrible mistake.'"
Related Posts
Posted on December 13, 2021
Posted on December 10, 2021
Posted on October 22, 2021
Posted on October 16, 2021
Join Our Email List For Updates!
Enter your email to receive important news and article updates.