All
ESEA, UNYEA & HVOEC to Consumers: "Upgrade Your Lifestyle"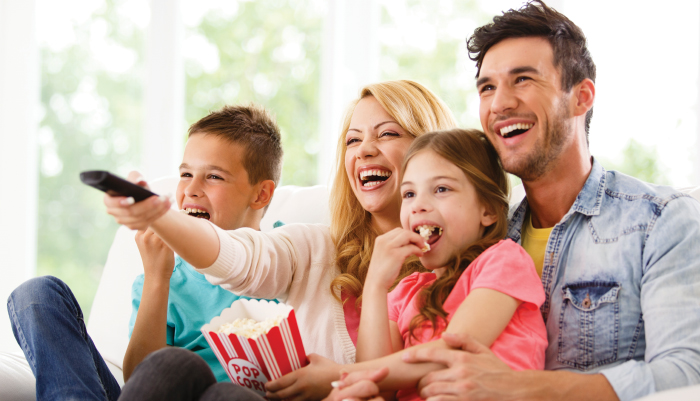 This past September, the Empire State Energy Association (ESEA), in conjunction with the Hudson Valley Oil & Energy Council (HVOEC) and the Upstate New York Energy Association (UNYEA), launched their new "Upgrade Your Lifestyle" program, promoting energy efficiency, equipment upgrades and the Upgrade & Save heating system rebates.
Funded by the National Oilheat Research Alliance (NORA) and developed by integrated marketing communications firm PriMedia, Inc., the Upgrade Your Lifestyle campaign features a new website at OilheatNewYork.com, radio outreach, digital display advertising, search engine marketing, social media, blogs, postcards, newsletters and other dealer materials. With new messaging, clean designs, and strategies to reach consumers of all ages, the program aims to educate homeowners and keep them on Oilheat, and to help dealers sell and install more high-efficiency equipment.
Upgrade Your Lifestyle officially launched on September 18, and the results were virtually instantaneous. Within the first few hours, more than 100,000 New York state residents had heard the radio commercials; several thousand had seen the digital and search engine ads and social media posts; hundreds had visited OilheatNewYork.com; and the leads had already started to come in!
"We were tasked by John Huber to utilize funds that had been allocated to us in past years, but hadn't yet been spent," said Kris DeLair, president of ESEA. "PriMedia had a brilliant campaign concept, and developed a wide-reaching plan to get our energy efficiency education message to the homeowners who need it most. The goal of the campaign is to keep homeowners on Oilheat by educating them on the value of equipment upgrades, and to connect those homeowners looking to upgrade with their dealers and with Upgrade & Save rebates. The proof of the creative concept is in the number of results we received almost immediately."
The Upgrade Your Lifestyle energy efficiency, education and training program will run for the next 12 months, and includes dealer and staff training, free dealer marketing materials, and an ongoing social media presence, in addition to radio and digital outreach. The campaign targets all of New York State, excluding Long Island, New York City, and Westchester, and includes the following materials.
Web: OilheatNewYork.com speaks directly to homeowners about the savings they can see when they upgrade their equipment, and directs them to submit their contact information, including their current dealer, to find out about the Upgrade & Save rebates available in their area. The association and dealer are notified of every submission so they can quickly follow up and complete the sale. Dealers can access all of the following materials in the website's Dealer Resources section.
Radio: A mix of commercials promoting energy efficiency, equipment upgrades and available Upgrade & Save rebates ran in September and early October, with more than 6,000 spots on 53 radio stations.
Program Training: PriMedia held two webinars in September to introduce dealers and their staff to the Upgrade Your Lifestyle campaign and available materials. Additional training programs on promoting equipment upgrades may be scheduled for early next year.
Social Media: The Facebook and Twitter profiles for Oilheat New York will be updated regularly with posts on equipment upgrades, energy efficiency, rebates and other relevant information. To keep up, like Oilheat New York at facebook.com/oilheatnewyork [link to facebook.com/oilheatnewyork] and follow @oilheatnewyork on Twitter [link to https://twitter.com/oilheatnewyork].
Digital Display Outreach: Targeted to homeowners in the region, the digital display ads will capture local residents' attention and entice them to learn more about upgrades and rebates.
Search Engine Messaging: This campaign is directed to homeowners who are in-market and looking for answers on lowering their fuel bills or replacing their heating equipment.
Blogs: Twice a month, interesting and informative blogs will look into the lives of homeowners of all ages who rely on clean Oilheat and/or upgraded their heating equipment.
Dealer Newsletters: Current customers are as important as potential customers, if not more so. These newsletters, sized to be included as an insert in monthly dealer mailings, remind customers that their dealer is a partner in helping them reduce their energy expenses.
Postcards: Applicable as new customer mailings or existing customer communications, the series of six postcards speaks to the value the dealer offers customers looking to lower their heating costs with a clean, efficient fuel.
Decals: Taking the message to the streets … dealers can download print-ready artwork to create truck decals and promote energy efficiency to everyone in their service area!
The Upgrade Your Lifestyle campaign can be modified for any association looking to educate homeowners about energy efficiency and equipment upgrades, and adapted to virtually any budget.
To learn more about the Upgrade Your Lifestyle campaign, contact ESEA President Kris DeLair via eseany.org. To find out how to utilize your NORA budgets with an Upgrade Your Lifestyle program for your region, contact PriMedia Creative Director John Bruno via goprimedia.com.  
Related Posts
Join Our Email List For Updates!
Enter your email to receive important news and article updates.