All
Electrification Sessions Bookend the HEAT Show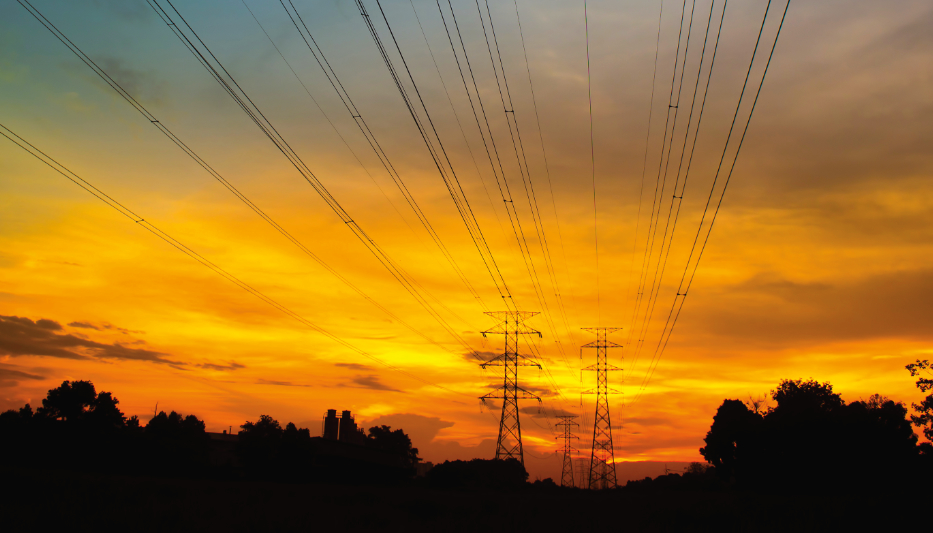 New laws to "electrify everything" including homes and businesses are being passed or under consideration across the country.
Industry associations are fighting for your future in statehouses and the U.S. Capitol, and at state and federal agencies. The HEAT Show will bring together regional and industry leaders to help liquid fuel retailers and wholesalers get the full picture, and then strategize our future.
The HEAT Show kicks off with the National Energy & Fuels Institute (NEFI) Government Affairs Meeting on Tuesday at 1:30 p.m. (lunch included). This meeting is open to all "Management Track" attendees and will provide updates from each state and NEFI's Washington team on relevant bills and regulations, including what they mean to the industry and their chances for enactment, if not already passed into law.
Bookending the Government Affairs Meeting will be the closing session of the HEAT Show, the Industry Summit V, "Our Industry Response to the Threat," on Thursday from 3:30 – 6:30 p.m. (dinner included). Five years after the historic Providence Resolution, the Summit will convene industry leaders to review past successes and ongoing challenges; and help determine how best to respond to the electrification movement and develop mission-critical strategies to further advance our cause and ensure the industry's lasting competitiveness.

State and Federal Challenges and Opportunities
• Vermont has passed its Clean Heat Standard (S.5), or "Affordable Heat Act." The bill will require fuel dealers to convert a number of their customers to electric heat each year or purchase clean heating credits from competitors and is expected to add as much as 70 cents to every gallon of heating fuel.
• New York's new budget, signed, sealed, and delivered in late April, includes a statewide ban on fossil fuels in new residential construction beginning January 2027, as well as a so-called "Cap-and-Invest" program to regulate carbon emissions.
• Pennsylvania's state government has been intensifying its efforts to establish zero emission policies for transportation and heating sources. These efforts will become more significant since the House Democrats retained their majority after last month's Special Elections. Democratic Governor Shapiro and the Republican-controlled Senate have also been in a tug-of-war over the state's membership in the Regional Greenhouse Gas Initiative, the Alternative Energy Portfolio Standards, and other clean fuel regulations.
• Massachusetts is considering a Clean Heat Standard of its own, similar to Vermont's, which will, as currently written, include a requirement for fuel dealers to convert at least three percent of their homes to electric each year.
• Connecticut is moving through a Transportation Climate Initiative (TCI) that would create new taxes on heating and transportation fuels.
• The U.S. Department of Energy has announced that $250 million is available under the Defense Production Act to support direct subsidies for heat pump manufacture. Also, in the coming weeks, the agency will announce guidance for a new federal rebate program offering up to $14,000 per home for electrification.
• Maine is considering an Energy Choice bill, which will protect residents' ability to choose the heating and cooling equipment and fuel that best meet their needs.
• California's gas ban was nullified by the U.S. Court of Appeals, reversing its prohibition on installing gas piping in new construction. (Note, Berkeley didn't outright ban fossil fuels, just the mechanisms to use them!)
One industry should never be in danger of being legislated out of existence in favor of another, but that is the reality we face. The purported rationales behind these policies are seriously flawed. As NEFI said in its response to the Massachusetts proposal, "The CHS discussion draft openly admits the program is biased towards one specific fuel and technology. As stated therein, the objective of the CHS is not equitable reduction of greenhouse gas emissions, but rather 'electrification of the thermal sector' … The proposed CHS will substantially increase the region's demand for electricity that will continue to be generated by fossil fuels for the foreseeable future, especially during the winter. Contrary to popular belief, electric heat pumps are not an emissions-free heating solution just because the on-site fuel source is not oil or gas. According to the Independent System Operators of New England (ISO-NE), fossil fuels continue to produce a majority of the region's electricity, especially during periods of peak demand."
The response continues by noting that to succeed, "any state climate program, especially one that aspires to be fair and market-based, must account for all lifecycle GHG emissions, including on-site and source emissions."
Oil & Energy readers interested in making their voice heard on these important matters should visit NEFI.com and its Voter Voice platform, which will enable them to easily reach their federal and local elected officials.

On a Lighter Note
Of course, there is more to the HEAT Show than just political and cultural challenges. Eight industry Legends will be recognized at the annual gala Tuesday night: Steve Abbate, Peter Bourne, Jeff Hammond, Scott D. MacFarlane, Paul J. Nazzaro, Sr., Edward Scott, Jr., Doug Woosnam and Jeff Woosnam. They have been voted in by NEFI members and will be honored at a formal/black-tie optional dinner befitting their stature. The evening will include a cocktail reception (with the very important open bar), welcoming remarks by NEFI President Sean Cota, musical accompaniment during dinner, introductory remarks from Jim Townsend (a Legend in his own right), presentation of the Legend Awards, and a champagne toast to all Legends, past and present.
Educational sessions for Management and Technicians will run Wednesday and Thursday, and Technical Track sessions are NORA CEU-qualified. Wednesday at noon will be the NEFI Membership/Board of Directors Meeting. Management and Technician tracks will include breakfast and lunch. The HEAT Show is also offering, for the first time, Hospitality Suites from many of its sponsors Wednesday evening – a great time to relax and schmooze with friends.
There are two – yes, two! – Keynote sessions. It all starts on Wednesday morning with an inspirational and energizing breakfast presentation from Jan Horton Spence, "It's Game Time. Leadership Lessons from a Former Pro Female Football Player." Then, on Thursday, learn how to use your business culture to boost your company's profit and productivity when Betsi Bixby presents, "Put Your Core Values into Action for Even Higher Profit" over lunch.
Stay tuned. The July issue will provide a full recap of the show for all.
Related Posts
Join Our Email List For Updates!
Enter your email to receive important news and article updates.