All
Dropped Signals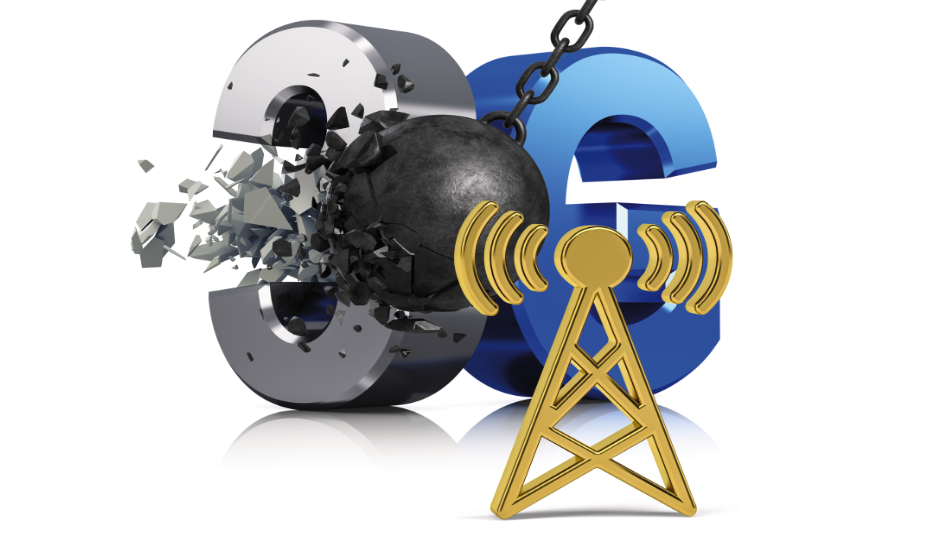 Legacy tank monitors may need immediate replacement
Most heating fuel business owners have been around long enough to remember the Y2K problem. Leading up to the turn of the 21st century, there was a great deal of concern across all business sectors that the so-called millennium bug — potential computer malfunctions related to date formatting for the year 2000 — would lead to a kind of cyber-apocalypse, with companies' IT systems resetting calendars to 1900, wiping out decades of important financial records and wreaking widespread havoc.

Thankfully, the Y2K glitch turned out to be mostly hype — at least in hindsight. In fact, the reason the bug didn't cause more issues was that computer programmers and network administrators were made aware of the problem years in advance, giving them the opportunity to update or replace the systems as needed.

It would appear there have been far fewer advance warnings about the upcoming 3G network retirement. The term 3G refers to third-generation cellular communications technology that has been available commercially since 2001. Millions of older cell phones, which depend on this technology, will be rendered functionally obsolete later this year as the major telecommunications providers in the U.S. migrate from 3G to faster and more advanced 5G networks.

In addition to cell phones, the 3G shutdown could impact millions of other celluar devices, including remote monitoring systems installed on fuel storage tanks across the country. While the network sunset is unlikely to cause the kinds of widespread issues computer experts warned about in advance of Y2K, heating fuel dealers that began deploying the devices any time over the last decade should take note.

"There are an estimated 400,000 3G devices out there on different types of tanks," estimates André Boulay, president of Canada-based tank monitoring and data analysis company Otodata. According to Boulay, any of those that have not been replaced could become useless this year, and for many of them, issues could start popping up before the end of this winter if they haven't already begun.

The Federal Communications Commission has warned that the 3G shutdown may begin "as early as January 1, 2022, though plans and timing to phase out 3G services will vary by company and may change." Specific dates for some of the more popular mobile network carriers — e.g., AT&T and Verizon — are listed in the article on how the 3G sunset may affect electronic logging devices.

Cellular tank monitors deployed during the early or mid-2010s are most likely to be affected. It's not entirely clear if these devices will stop working altogether or if there will be specific malfunctions in transmitting data; either way, though, the changeover from 3G to newer technology could pose problems for heating fuel dealers and customers who depend on older cellular tank monitors.

Fortunately, dealers and customers whose tank monitors already run on more advanced networks don't have to worry about this transition.

"3G devices have not been sold in the last two years, and Otodata has never sold them," Boulay notes. "So, the good news is that nothing that has recently been deployed will be affected. Many of our customers with older devices are taking advantage of our great 3G update program which allows them to upgrade their technology with zero money down."

Of course, this isn't the first time a network sunset or other technological disruption has occurred. Before 3G there was 2G, and before cellular there was radio. "Many fuel dealers and tank monitor providers, like Bergquist, Inc., have been through evolving tank monitor protocol before," said Bergquist Telemetry Manager Jim Schwartzfisher. "Together, we have leaned on this experience to help customers through the current 3G CDMA network sunset, thus minimizing its potential impact. Bergquist has financing options available, as well as Hardware-as-a-Service (HaaS) program to help limit any upfront financial impact."

Additionally, many fuel dealers have used this transition to review monitor performance and make future plans, whether that means investing in additional monitors or just staying the course. "Tank monitor analytics, like Anova's Transform program, are great tools to evaluate current monitor performance and potential accounts for monitor expansion," said Schwartzfisher. "Analytics can reveal operational efficiencies as well as areas that still have room for improvement. In the end, tank monitor providers continue to offer valuable services to aid fuel dealers in achieving their delivery goals."

Heating fuel dealers in the U.S. who have tank monitors in the field running on 3G networks are encouraged to contact their tank monitor provider immediately to address this issue. Those who are unsure about their devices' cellular network should do the same.
Related Posts
Posted on October 17, 2022
Join Our Email List For Updates!
Enter your email to receive important news and article updates.