All
Diversity, Equity and Inclusion on the Path to a Lower Carbon Future
by Jason Lawrence, Chevron Renewable Energy Group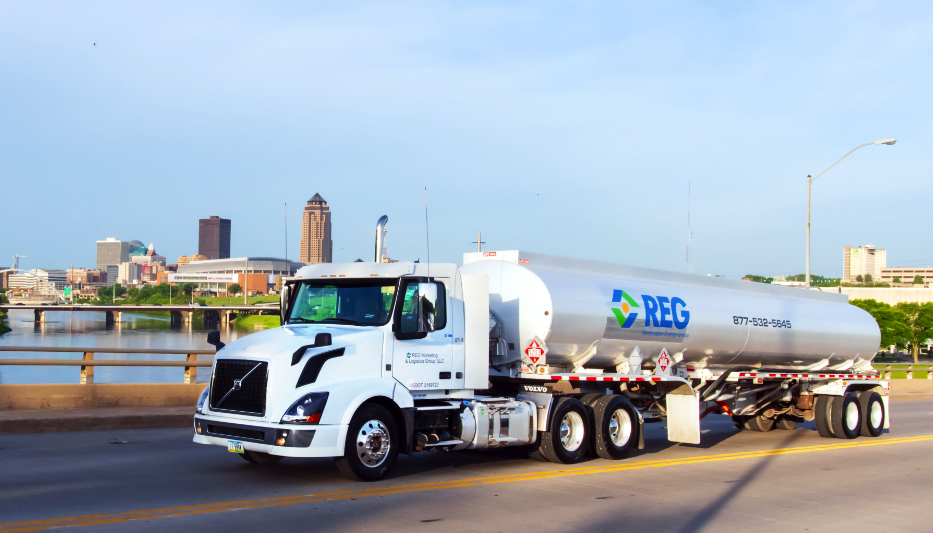 Some corporations give lip service to diversity, equity and inclusion (DEI); at Chevron Renewable Energy Group, these initiatives are a part of its DNA. The company is guided by "The Chevron Way," a statement of the company's beliefs, vision, purpose and values. The Chevron Way guides how the company works and establishes a common understanding of its culture and aspirations.
"The Chevron Way" includes the following tenets:
Energy is essential to modern life and Chevron works to provide the energy that enables human progress around the world.
The future is lower carbon, and our actions will make energy and global supply chains more sustainable, helping industries and customers who use our products advance a lower-carbon world.
Human ingenuity fuels innovation. The imagination and perseverance of people will deliver solutions to energy's greatest challenges.
Leadership carries great responsibility, and meeting rising expectations demands performance and accountability at the highest level.
Chevron and Chevron Renewable Energy Group regularly identify and manage potential impacts through processes and tools, including global and context-specific impact assessments. They operationalize the Human Rights Policy by disseminating processes, procedures and tools for employees to utilize when engaging with suppliers, contractors, security providers and other business partners on managing community issues.
Chevron provides energy that is essential to human wellbeing and progress while benefiting the communities where the company works. Chevron has processes that apply various levels of social impact assessments to operations within our control over the full asset lifecycle. These assessments provide a systematic and risk-based approach to identifying, assessing and managing potential social impacts, including human rights issues. Early and ongoing engagement with communities and key stakeholders is integral to identifying potential community impacts and developing appropriate mitigation plans.
Chevron employs tens of thousands of people globally, creating jobs and developing the local workforce. The Chevron Way and their policies require that the company treats all of its employees with respect and dignity and promotes diversity and inclusion in the workplace. Company policies and procedures adhere to all applicable domestic laws and are consistent with ILO core labor principles including freedom of association and collective bargaining, nondiscrimination, and the elimination of forced labor and underage workers in the workplace.
In 2021, to educate its workforce, Chevron provided human rights training to more than 5,400 employees and contractors – including appropriate personnel who joined Chevron as part of the Noble Energy acquisition – using an updated human rights computer-based training module.
Chevron Renewable Energy Group has been recognized as a "Best Place to Work" for its efforts not only in making the world a better place, but also in making the company a place that fosters growth, provides an inclusive environment and is a source for innovation.
Human Rights Campaign, 2022: Best Places to Work for LGBTQ+ Equality – Rate 100%. For the 15th consecutive year, Chevron Renewable Energy Group achieved a rating of 100% on the Human Rights Campaign Equality Index, which ranks U.S. companies committed to lesbian, gay, bisexual and transgender equality in the workforce.
Best Place to Work for Disability Inclusion, 2022. The American Association of People with Disabilities (AAPD) and Disability:IN have recognized Chevron Renewable Energy Group with a 100% rating on its 2022 Disability Equality Index for the third year in a row.
National Society of Black Engineers, 2019. Chevron Renewable Energy Group is proud to have been honored as one of 12 organizations that made a positive impact by investing more than $100,000 in Black/African American communities.
The Best Employers for Women, 2019. Forbes and Statista named Chevron Renewable Energy Group on their list of America's Best Employers for Women.
GlassDoor. Positive ratings from Chevron Renewable Energy Group employees are their most valued rewards. The company has a 4.1 employer rating, its CEO, Mike Wirth, has a 90% approval rate and 83% of employees would recommend working with Chevron Renewable Energy Group to a friend.
The company is powered by more than 37,000 humans, working in 180 countries. At Chevron Renewable Energy Group, they strive to create a more welcoming, more inclusive and lower carbon world for everyone.
Jason Lawrence is Senior Business Development Executive at Chevron Renewable Energy Group. He can be reached at (717) 989-1313 or jason.lawrence@chevron.com.
Related Posts
Posted on September 14, 2023
Posted on September 13, 2023
Posted on September 12, 2023
Join Our Email List For Updates!
Enter your email to receive important news and article updates.