All
DataOnline, WESROC, Wikon and iTank Combine as Anova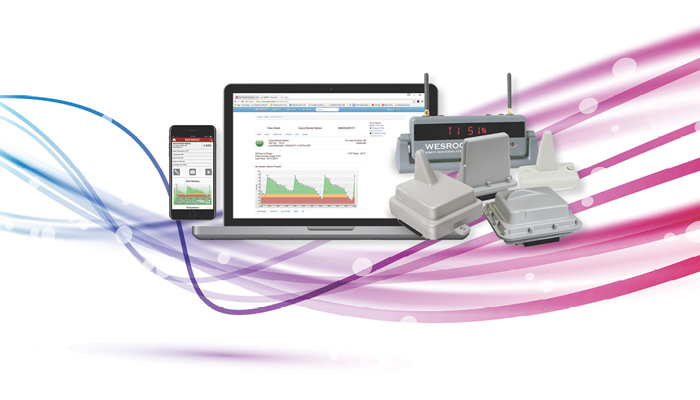 On April 2, leading global Industrial Internet of Things (IIoT) provider DataOnline announced the company has formally rebranded as Anova. The new brand incorporates DataOnline and its wholly owned businesses WESROC, Wikon and iTank. These businesses have collaborated since coming together in 2018, and rebranding as Anova formalizes the relationship to optimize resources and enhance delivery of service to customers across the geographies and markets Anova serves.
The name Anova comes from "Analysis of Variance," a type of statistical test used in scientific and industrial measurement, and it reflects everything the company provides to customers — data collection, insights, analysis, measurement, intelligent decision-making and positive impact.
"The Anova brand represents a renewed commitment to innovation and global customer engagement," said Chet Reshamwala, CEO of Anova. "Our clients will also benefit from a consolidated engineering team that is better able to leverage our entire knowledge base to deliver innovations in critical areas such as improved battery life, emerging wireless technologies, mobile apps and predictive maintenance."
Anova will continue to use its legacy brands for industry-specific product lines over the coming year to ensure a smooth transition for customers. As for heating oil and propane sellers who use the popular WESROC product line, "They can expect the same and better," Rashemwala said. "Our propane and heating oil cusotmers can expect the same personalized service, the same dedication to helping them solve their problems, and the same reliability they've come to trust. In addition, we're bringing together four leaders that are focused on a singular cause: to help our customers. Anova's combined experience and technical resources and innovation will let sellers interact with inventory level data and forecasting in a whole new way, allowing them to be more efficient and more responsive to their customers, which in turn provides them with the most loyal customers. Our partnership with marketers is the future of tank monitoring and real-time data analytics."
This rebrand follows a pivotal 2018, during which the company completed the acquisitions of Wikon, iTank, and Independent Technologies (owner of the WESROC brand), increasing its global footprint to more than 1,000 customers in nearly 70 countries across Europe, Asia and the Americas. "As we bring four leaders together, Anova is a singular, global brand for our company, with the same talented people — who have decades of experience and remain highly focused on customers' success — but with a new name and look," says Reshamwala. "You will continue to see our WESROC brand line of products and solutions in propane, oil and energy applications."
With a growing network of over 350,000 cellular, satellite, and LPWAN devices in 65+ countries, Anova aims to connect the industrial world, for the better. Additional information can be found at www.anova.com.
Related Posts
Posted on October 17, 2022
Join Our Email List For Updates!
Enter your email to receive important news and article updates.