All
From Data to Insight
by John MacKenna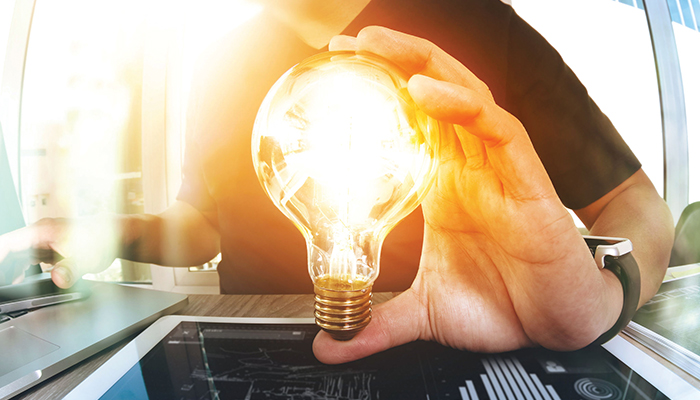 To unlock the true value of their data, energy marketers need to derive powerful insights that accelerate analysis and enable them to make excellent decisions quickly.
Oil & Energy recently caught up with Mark Nardone, President of Blue Cow Software, in Lynnfield, MA, to discuss software and decision making. Blue Cow's Ignite solutions support energy marketers with comprehensive data management and analytics.
Nardone said that Blue Cow continues to evolve its product line over time to deliver better intelligence and insights. "The industry is dramatically different from what it was 30 years ago. It is more important than ever to make good business decisions, and for that you have to have the facts," he said. Marketers need software that processes data to reveal what is really happening in the business.
Businesses need to follow the lead of consumer services, such as travel websites, which are transforming expectations about data delivery. Just a few years ago, consumers who wanted the best travel deals had to visit and revisit websites such as Expedia.com to check on pricing. Now those sites serve up information and deliver it proactively in response to consumers' queries, creating a far more streamlined experience. "People now get the data they need when they need it," Nardone said. "That is where software is going. We have become accustomed to great conveniences via our smartphones, and we have to do the same thing in the business world."
Empowering CSRs to Act
One of the helpful tools in Ignite is the Customer Rating System, which automatically analyzes customer accounts and activities and then assigns a score to each, from one star to five stars, based on important criteria such as income from the account, payment history, delivery type and more.
The Customer Rating System helps CSRs make informed choices based on factual information. Nardone explains: "The idea is to allow the CSR to quickly make accurate decisions about how important the customer is. You can have two customers call the office with exactly the same problems, and one of them is calm and nice, while the other is kicking and screaming and swearing. Often people will respond to that display of strong emotion and prioritize that customer, instead of relying on the facts."
If the CSRs can see at a glance that the calm caller is a five-star customer and the screamer is a one-star, they can look past the emotion and serve the company's best interests, he said. Management can set out universal rules on how to respond to callers based on their customer rating. That makes it easier for CSRs to process calls independently without having to call on their supervisors. "You can only make the best decisions when you have the facts," he said.
Blue Cow has developed Ignite software with 25 default settings for the Customer Rating system. Marketers typically customize those based on their priorities, such as whether the customer is on automatic delivery, account size, length of relationship, service contract status and more. Some companies have unique priorities that they can emphasize in the system, such as whether the customer has a military member in the family.
Dealers assign a certain number of points to each criterion and tweak the settings as needed, and all the customer ratings recalibrate automatically. To make sure the star ratings are reflecting company priorities accurately, marketers can check how many customers fall in each rating category. If there are too many in the one-star group or the five-star group, they can adjust until the customer population graphs an appropriate bell curve, Nardone said.
Another useful metric is the "Top 10" report option in Ignite Analytics. Marketers can create customized "Top 10" (or deeper) lists that show the top 10 most profitable customers, the top 10 percent of service revenue producers, the top 10 locations for deliveries, the bottom 10 most delinquent customers, and many other variations. These reports are intended to help marketers derive true insight from their data to support agile, effective decision-making.
Insight at a Glance
Blue Cow will unveil a new type of reporting when it introduces Version 3.0 of Ignite Analytics this spring. Known as "Report Cards," these new screens are designed to serve up data in the most helpful ways possible. The pages include key benchmarks selected by the marketer with a grade for each one that is reflected by a red, yellow or green light to indicate progress towards benchmark. These might include gallons delivered, gallons delivered/hour, profit, profit/hour, runouts, callbacks and gain/loss. Report Cards enable marketers to view the benchmarks across multiple timeframes, such as day, week, month or a defined date range.
"What happens with benchmarks is that if they are not right in front of you, you can kind of forget about them," Nardone said. "Something might be a high priority one week and then get forgotten. With Reports Cards, all the information you should be looking for is right in front of you every day."
One of secrets to providing powerful insights is to serve up just the right amount of information in exactly the right places, he said. A Report Card shows marketers what they need to know at a glance with an appropriate level of detail, while enabling them to drill down for more. "We learn as we go, like all tech companies. When we first released Ignite, people did not know where to begin to analyze their data. With Top 10 lists and the dashboard, we made it clearer, and now with Report Cards, marketers have exactly the insight they need on one screen," Nardone said. "If you know the facts, and your competitor doesn't, you'll be the one making better decisions," he added.
Blue Cow will release Ignite Analytics 3.0 on April 3, 2017. For more information, please visit bluecowsoftware.com.
Related Posts
Posted on October 21, 2020
Join Our Email List For Updates!
Enter your email to receive important news and article updates.