All
Customers Crave a Great Online Experience
by Richard Rutigliano, PriMedia, Inc.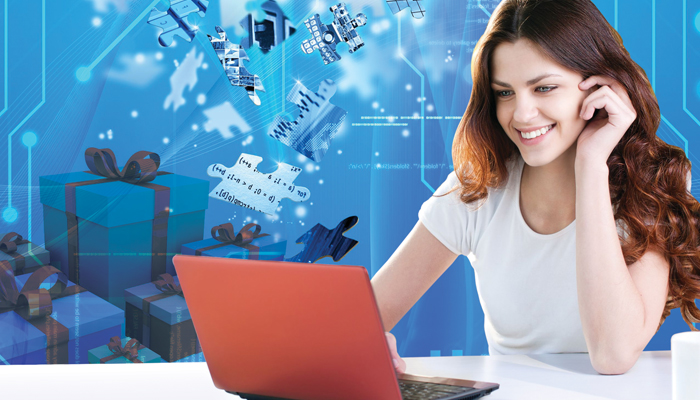 Technology is delivering essential tools for energy marketers to improve company performance, such as advanced back office software that puts data and reports at the fingertips of any company employee. There are also remote monitors that report tank levels automatically to enable optimum fuel drops and reduce run-outs. For the fleet, routing software, GPS devices, onboard computers and electronic registers combine to improve delivery efficiency and enable cost-saving vehicle-to-office communications.
Innovations like these are changing the nature of fuel delivery and home comfort service and providing competitive advantages for companies that adopt them. Marketers can capture better margins, respond more rapidly to change, and serve customers faster and with a pleasing degree of personalization.
Another area where technology is revolutionizing the industry is in customer service. Energy marketers now have the tools to build great online environments where customers can serve themselves 24/7 the same way they do when shopping online, banking online and booking vacations through travel websites. Fuel companies no longer need to be Internet laggards; they can deploy robust websites where customers can schedule appointments and deliveries, enroll in programs, and redeem reward points instantly for merchandise.
Expectations Have Risen
E-commerce vendors across the economic spectrum have spoiled their customers with great online experiences. Consumers now expect all kinds of companies to give them the online tools that they have come to expect from Amazon, L.L. Bean, Zappos and other online sites. They want every vendor they use to provide a robust front end so they can do their business while lying in bed using a smartphone, tablet or laptop.  Energy marketers and home comfort providers don't get a special exemption.
E-commerce proved its value to consumers yet again this holiday season, when total online spending rose by 13 percent to $69 billion, according to comScore. Consumers love the convenience of doing business online, and home comfort companies that provide strong online toolsets to customers and prospects benefit with increased market share.
As commodity resellers who look a lot like their competitors, energy marketers understand the value of differentiation. When they outperform the competition in regards to a vital consumer touchpoint, their customers have more reasons to stay put, and prospects find them more attractive.
To gain that lucrative competitive edge, companies need to build powerful, enticing online environments where customers can quickly perform essential tasks while enjoying excellent perks. The building blocks of such an environment are as follows.
Capable back office software. Most of the back office software packages that are specialized for fuel delivery and home comfort can support a robust online environment. Support for customer self service varies depending on the back office package and the options that are included. Many packages can be paired with Internet applications such as the ones PriMedia provides to create seamless data exchange between the customer and the back office. In the best cases, customers can view account data, schedule service appointments and sign up for service contracts, while the back office system records the changes without any duplicate data entry. In other cases, the website can collect scheduling requests and program enrollments for subsequent data entry, which means that extra steps are required on the company's end, but customers enjoy a seamless environment where they can take care of business. Your worst case scenario might be that you let customers schedule service online 24/7 and then have a CSR e-mail them back to either confirm the appointment or offer alternative times. That is much more consistent with today's customer service expectations than requiring customers to call the office at your convenience to schedule routine service.

Any provider of online customer service applications will be happy to review the capabilities of back office software with you to help you determine exactly what you can do for your customers.

Regardless of whether you can achieve full automation behind the scenes, it is important to enable 24/7 self-service. Customers want modern convenience, and they will look for it until they find it.


Account look-up. Every customer of yours should have the privilege of experiencing your website as a personalized environment. Use account look-up software to build an elegant portal where your customers can manage their relationship with you. Present all the account data that your software system can make available, which can include payment history, budget plan status, service plan status, delivery history, service history and more.

Think of your traditional website as the arena where prospects check you out, and the account portal as the environment where customers interact with you. Dress it up with coupons and special offers to support your sales goals. (Certain back office software packages can support dynamic personalization based on whether the customer has a service contract, the age and type of their equipment, and so forth.) Outfit the portal with links to the informational resources on your website so customers can find anything they want with a click or two without leaving the account portal.


Program enrollment. Do everything you can to help customers manage their services at their convenience, and they will be much more likely to stay with you. With the right software, you can enable them to sign up for service contracts and budget plans and even to execute price protection contracts in minutes without a phone call.


Loyalty rewards. Loyalty rewards have come a long way in recent years. Companies that offer high-end, flexible rewards programs that operate online are well positioned to incentivize and reward loyalty.

Customers love rewards programs that offer them a wide range of attractive redemption options. They love earning rewards points and browsing online to see what desirable items are within their range or just out of reach.

A program like PriMedia's OnPoint can put your company in a new league and give customers repeat doses of joy that you could never deliver just by being a great company doing great work. Customers expect you to do you job, but they love it when they get a fresh infusion of reward points.

You can sprinkle rewards points on various occasions to make customers think happy thoughts about your company several times a year. Reward them for every purchase. Reward them on their anniversary with the company. Reward them whenever the company has an important occasion.

The best programs notify customers automatically whenever they earn reward points and also handle fulfillment, so customers can redeem seamlessly without adding any stressful chores for the office staff. These programs can also post automatically to Facebook, so you can announce points distributions in your customers' news feeds.

A program with thousands of redemption options also makes the company stickier, because no customer will want to walk away from a large stack of rewards points that they could soon convert for a coveted electronic device or television set.

Managers and CSRs love a flexible rewards program too, because it enables them to provide bonus rewards points at their discretion.


Paperless billing. Customers of all ages are increasingly managing all their business online. Support them with a paperless billing option, and enable them to sign up for it in the account look-up space.


SMS messaging (texting). The smartphone is the communications and action hub for many consumers. When you use text messaging effectively to support your operations, you mesh seamlessly with their lives and earn plentiful customer love. Deploy a text messaging applications that simplifies the sending of personalized texts and promote it on your website. Create an enrollment interface in the account lookup portal, and make it highly visible.

The secrets to succeeding with text messaging are (1) use the service sensibly in ways that truly satisfy customers and simplify their lives; (2) put customers in control with an interface in the account look-up session that enables them to easily choose which types of messages to receive; and (3) don't overdo it with excessive promotions and unimportant information.

Some of the notifications types that can satisfy customers include: reminders to schedule service; appointment reminders; service-completed notifications; reminders to COD customers to schedule oil delivery; notifications of automatic payments; alerts regarding extreme weather; and important company announcements.


Optimize for Mobile. As you add capabilities to your website, anticipate that many users will be interacting on smartphones. Code your website so that customers can easily find and use the self-service features when visiting the on their smartphones.

Track your enhanced website with strong analytics that enables you to see which customers are using which services and whether they are achieving your pre-identified goals for customer behavior. In areas where performance falls short, troubleshoot the website and adapt as needed.

Once you have created a great online environment for customers, don't keep it a secret. Announce it prominently on your home page and again in "About Us." Identify yourself as a modern provider who understands today's busy customers. Play your cards right, and you can give yourself a huge advantage in customer recruitment.

On a cautionary note, applications that expose customer data can create security vulnerabilities. Be sure to choose a vendor who understands security and has hardened their applications. Follow good data security practices and conduct periodic scans of your website to check for vulnerabilities.
Great companies provide great customer service on the customer's terms. Empower your customers to manage their affairs with you, and knock their socks off with a strong rewards program. When you combine reliable performance with friendly personal touches and robust self-service opportunities, your make company a very tough competitor.
When you're looking to create the most customer-friendly website in your market, PriMedia is here to help. Please give me a call at 800-796-3342 or email me at rrutigliano@primediany.com.
Related Posts
Posted on December 13, 2021
Posted on December 10, 2021
Posted on October 12, 2021
Posted on September 8, 2021
Join Our Email List For Updates!
Enter your email to receive important news and article updates.