All
Critical Infrastructure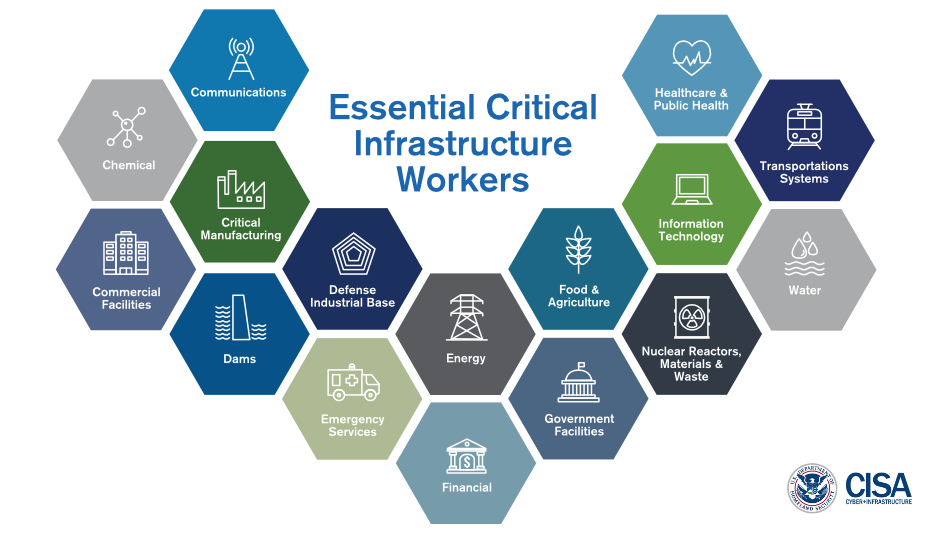 Vaccine prioritization discussions bring heating fuel delivery drivers' and service technicians' designation as essential workers back to the fore

Before March 2020, when was the last time you used the words "critical infrastructure" or "essential worker" in conversation? Sure, you knew your delivery drivers and service technicians were essential members of your team, and you knew how critical your company's tanks and trucks were for keeping customers warm and safe, but in all likelihood that terminology wouldn't have come up in daily discussions.

Things change. Just as extreme weather events have brought phrases like "bomb cyclone" and "polar vortex" to the regular news cycle, the COVID-19 pandemic has made federal government designations like "Essential Critical Infrastructure Workforce" part of everyday parlance.

And while that phrase might sound wrapped in red tape, words do matter, especially when their meaning may determine whether a business can remain open, whether a service technician can enter a customer's home, and whether a delivery driver will be able to get priority access to the COVID-19 vaccine.

On March 19, 2020, the Department of Homeland Security's Cybersecurity & Infrastructure Security Agency (CISA) issued a "Memorandum on Identification of Essential Infrastructure Workers During COVID-19 Response." This document identified workers in "[p]etroleum product storage, pipeline, marine transport, terminals, rail transport, [and] road transport" as well as "[r]etail fuel centers such as gas stations and truck stops, and the distribution systems that support them" as being part of the nation's Essential Critical Infrastructure Workforce. At least four versions of CISA's guidance were issued between March and August 2020.

States are able to adopt their own definitions for essential businesses and workers, but most have stuck to the CISA guidance. This in turn has enabled heating fuel delivery and HVAC service businesses to continue operating throughout the pandemic, albeit with some restrictions.

As reported last issue, in the early days of December, NEFI led a coalition of energy, HVAC, plumbing and refrigeration associations in calling for these industries' essential workers to be included among those who receive priority access to COVID-19 vaccines.

At that point in time, the Centers for Disease Control and Prevention's Advisory Committee on Immunization Practices (ACIP) had recommended that health care workers and nursing home residents be included in the first phase of vaccine distribution, Phase 1a, and the committee was in the process of determining who would be included in Phase 1b and Phase 1c.

On December 16, 2020, CISA issued an "Advisory Memorandum on Ensuring Essential Critical Infrastructure Workers' Ability to Work During the COVID-19 Response." The memorandum, which included "Essential Critical Infrastructure Workforce Guidance Version 4.0," stated that "this guidance may be used to support prioritization decisions related to COVID-19 vaccines, especially in the early stages when the vaccines are in short supply."

On December 20 — four days after CISA issued its advisory memorandum and 17 days after NEFI's coalition submitted comments on vaccine access prioritization — the ACIP recommended that non-healthcare frontline essential workers be included in Phase 1b vaccine distribution. Sources indicated heating fuel delivery drivers and HVAC service technicians would likely qualify.

As was the case with 2020's COVID-19 lockdowns and re-openings, 2021's vaccine rollout has been a somewhat shaky process. Several states' distribution plans have diverged from ACIP recommendations; for example, after first immunizing health care workers, Vermont decided that age and health would determine vaccine prioritization for the remainder of the state's population, regardless of whether a person is an essential worker. Federal guidance issued in January also recommended a shift to age-based prioritization.

Nonetheless, vaccines have been approved and distribution has begun, giving hope to many in the heating fuel delivery and HVAC service industries that the end of the COVID-19 crisis may finally be within sight. For their part, business owners have largely welcomed their employees' designation as essential critical infrastructure workers, understanding that vaccine access should help keep them healthy and on the job when needed most.

Whether states' environmental and climate policymakers will also recognize heating fuel delivery as essential critical infrastructure is another matter entirely and remains to be determined.
Related Posts
Posted on February 8, 2021
Posted on February 8, 2021
Join Our Email List For Updates!
Enter your email to receive important news and article updates.