All
Corporate Responsibility and Growth at Chevron Renewable Energy Group
by Jason Lawrence, Chevron Renewable Energy Group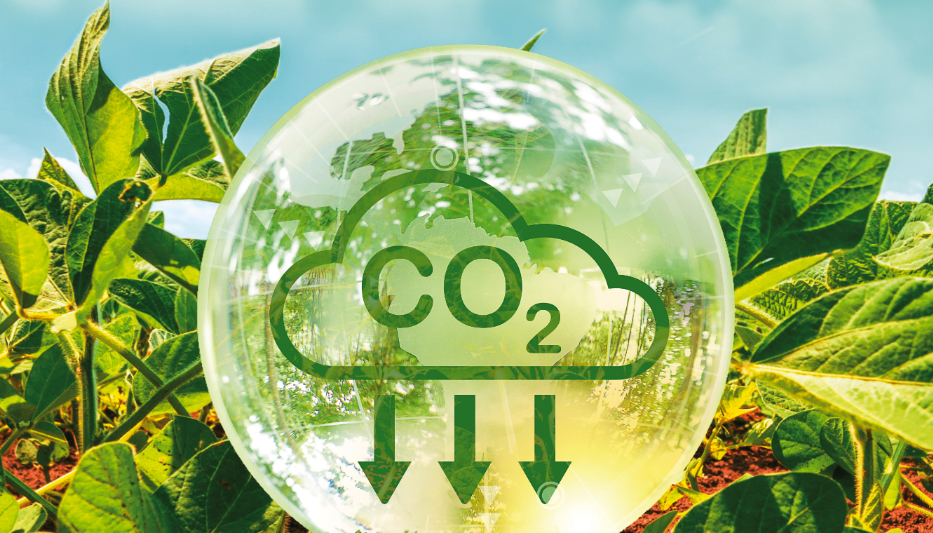 When Renewable Energy Group (REG) was acquired by Chevron last year, the company became an important part of Chevron's corporate strategy to, "Leverage our strengths to safely deliver lower carbon energy to a growing world." Chevron is now the second largest U.S. biobased diesel producer and is advancing toward its renewable fuels production goal of 100,000 barrels per day by 2030.
Chevron's climate strategy will be fueled by $8 billion in lower carbon investments and $2 billion in carbon reduction projects over five years, as it advances a corporation-wide effort to lower the carbon intensity of its operations.
Chevron believes that greenhouse gas (GHG) emission reductions can be most efficiently addressed through broad market-based mechanisms by integrating climate change-related issues and their necessary regulatory responses into its strategy and planning, capital investment reviews and risk management tools when applicable. These strategies are also factored into the company's long-range supply, demand and energy price forecasts. To grow its lower carbon businesses, Chevron plans to target sectors of the economy where emissions are harder to abate or that cannot be easily electrified, while leveraging the company's capabilities, assets and customer relationships.
This is where the experience and history of REG, now Chevron Renewable Energy Group, its regional partners, liquid fuel retailers and wholesalers make a difference in supplying lower carbon renewable diesel and biodiesel for rail, marine, space heating and heavy-duty construction. One such example is the full circle partnership with Restaurant Technologies, which collects used cooking oil, delivers the feedstock to Chevron Renewable Energy Group facilities and then uses its renewable fuels in their own fleets.
In 2022, 69 percent of the company's feedstock was from waste and residual streams and 31 percent was from vegetable oils. This flexible feedstock sourcing enables Chevron Renewable Energy Group to manufacture products with lower lifecycle carbon emissions. They ensure supply chain compliance and promote integrity in their business at all transaction points. Chevron Renewable Energy Group screens potential feedstock partners by assessing factors including environmental and human rights impacts, ensuring all feedstocks can be traced to point of origin or aggregation, and validating their internal controls through independent third-party verification for end-to-end sustainability program compliance.
Chevron Renewable Energy Group's investment in CoverCress, Inc. (CCI) exemplifies the company's pursuit of innovative feedstock solutions. CCI is developing CoverCress™, a winter oilseed cash crop that can be grown in the off season. CoverCress™ could not only augment lower carbon feedstocks, but also provide typical cover crop benefits of soil erosion mitigation, improvements in soil health and reduction of water and nutrient loss.
The company has developed many other important partnerships in the quest for a lower carbon future, including working with Iowa State University to evaluate new lower carbon feedstocks as well as transitioning Union Pacific and Canadian National Railway to biodiesel and renewable diesel across their operations.
As they work toward reaching the lower carbon future, Chevron has detailed environmental risk management protocols to protect biodiversity, conserve fresh water in water-stressed regions, manage waste generation and waste stream circularity and reduce non-GHG air emissions of particulates such as sulfur oxides, nitrogen oxides and volatile organic compounds.
For the fuel retailer and end user – whether that end user is an industrial complex or a homeowner – they can be confident that Chevron Renewable Energy Group biodiesel and Bioheat® fuel are sourced in an environmentally respectful manner from feedstock to delivery.
Jason Lawrence is Senior Business Development Executive at Chevron Renewable Energy Group. He can be reached at (717) 989-1313 or jason.lawrence@chevron.com.
Related Posts
Posted on October 10, 2023
Posted on October 10, 2023
Posted on October 6, 2023
Posted on October 6, 2023
Join Our Email List For Updates!
Enter your email to receive important news and article updates.