All
Coal Companies Seek Bankruptcy Protection
by Ed Burke, Dennis K. Burke Inc.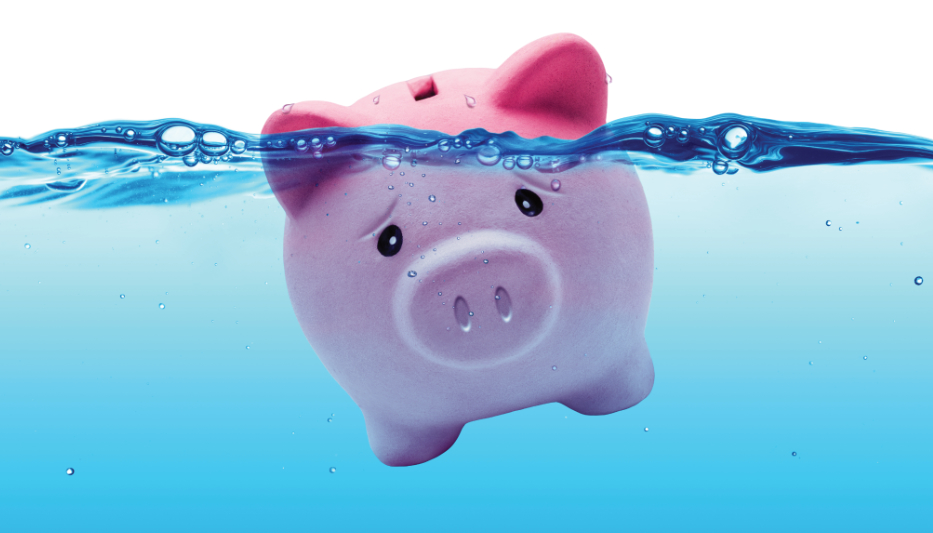 In October, Murray Energy Corp., the private coal giant filed for Chapter 11 protection. What makes this notable is that it's the fifth coal company in a string of bankruptcies this year, and it puts the United Mine Workers of America's pension plan in further jeopardy.

Murray Energy was the country's fourth-largest coal producer in 2018, accounting for 6 percent of total production, according to the Energy Information Administration (EIA). Murray operated more than a dozen mines in five states, producing 76 million tons of coal annually.

While three of Murray Energy's rivals trimmed debt and shed unprofitable assets during their bankruptcy proceedings in 2015 and 2016, Murray was scooping up mines in West Virginia and Illinois, reported The Washington Post. The spending spree helped saddle the company with about $2.7 billion in funded debt, as well about $8 billion in actual or potential obligations to fund pension and benefit plans, according to court filings.

Although Murray was unable to meet its obligations, the company will continue to operate in a different form, employing around 7,000 people.

Despite attempts to revive the declining coal industry, utilities are transitioning to natural gas and renewables. In 2018, natural gas comprised about 62 percent of all new generation in the U.S., according to EIA. Wind and solar made up 21 percent and 16 percent, respectively. Coal is falling to its lowest use in decades, expected to be 24 percent of electricity production in 2019.

Looking ahead, no U.S. utilities are building any coal-fired power plants, and even coal exports have fallen 28 percent from a year ago, according to EIA. The administration also expects that coal's share of the electric generation portfolio will continue to fall. In 2018 it was 28 percent, and it is expected to be about 22 percent next year.

Nationally, the coal industry employs about 52,000 miners. Most of those jobs are tied to exports, and that coal is typically used to help make steel.
"We Had a Pension Plan"
The pension plan supports roughly 28 retirees for each active worker, Lorraine Lewis, of the United Mine Workers of America, told Congress in July.

Robert Moore, the company's new CEO, gave the impression in a court filing that Murray may seek relief from its pension obligations. Approximately 82,000 coal workers' pensions are in danger unless Congress steps in.

If Murray is able to eliminate its pension obligations through bankruptcy, as many other companies have done to keep their doors open, the fund will be insolvent by 2020. The money was previously projected to dry up by 2022.

The problem is that Murray Energy is the only remaining company making significant contributions to the United Mine Workers of America multi-employer pension plan.

The plan was only 38 percent funded as of July, and has roughly $2.4 billion in assets but $6.6 billion in liabilities, according to The Wall Street Journal. Monthly benefit payments are an average $596 for pensioners and $368 for surviving spouses.
"This Day Has Been Coming"
United Mine Workers of America President Cecil E. Roberts issued the following statement on Murray Energy's bankruptcy filing: "Today's filing by Murray Energy for Chapter 11 bankruptcy reorganization comes as no surprise. This day has been coming for some time.

"Coal production in this country continues to decline, due to the glut of natural gas on the market and continued government preference for gas and renewable energy to replace coal-fired power generation. Combined with a recent severe reduction in coal exports, these factors delivered a one-two punch that an over-extended Murray Energy could not withstand.

"Now comes the part where workers and their families pay the price for corporate decision-making and governmental actions. Murray will file a motion in bankruptcy court to throw out its collective bargaining agreement with the union. It will seek to be relieved of its obligations to retirees, their dependents and widows. We have seen this sad act too many times before.

"This is also the final shoe to drop in the battle to preserve retired miners' health care and pensions. We have been warning Congress for more than a year that this day was coming. Let this finally be the catalyst that spurs action this year on Capitol Hill. There truly is no more time to wait."
Related Posts
Posted on February 15, 2023
Posted on December 15, 2022
Posted on October 17, 2022
Join Our Email List For Updates!
Enter your email to receive important news and article updates.