All
Charging Headlong into Electrification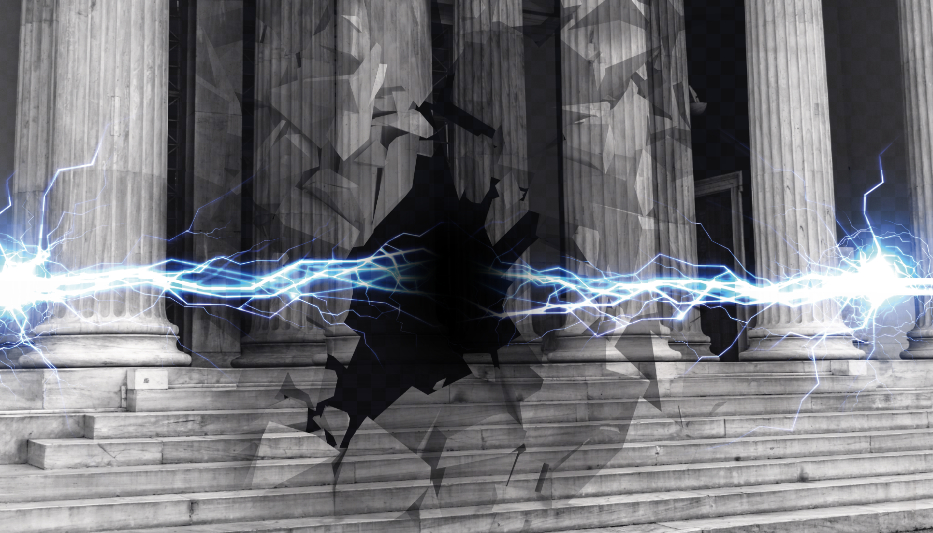 I

s

Y

our State Planning to Legislate

Y

ou Out of Business
States are rapidly passing "clean energy" regulations that point to converting commercial and residential properties to heat pumps, as well as increasing the sale of electric vehicles. Theoretically, these plans also include strategies to increase "renewable" electric generation and expand the electric distribution network.
It is important that everyone working in our industry be aware of the threats. While the Inflation Reduction Act of 2022 included tax credits for new Bioheat® fuel compatible, high-efficiency liquid heating equipment, those credits are a fraction of the monies available for those homeowners who choose to convert to electric heating. Many states in the northeast and mid-Atlantic regions have enacted similar unequal measures. While they may acknowledge renewable liquid fuels as a resource, the end goal is to convert existing systems to heat pumps. Some, like New York's recent Climate Leadership and Community Protection Act, follow Quebec's lead by banning the use of oil or gas heating in new construction, which expands to include banning the replacement or repair of existing equipment.
(This list excludes city and local regulations. We recommend reviewing the information provided by your state energy association for regional mandates.)
Connecticut
Comprehensive Energy Strategy (CES) 2022; Taking Action on Climate Change, 2019; Public Act No 21-181, 2021
GHG Reduction: 45% by 2030, 80% by 2050
Bioheat® Fuel: B5 (current), B10 by 2025, B15 by 2030, B20 by 2034, B50 by 2035
CES, under Executive Order 21-3:

Provide for more affordable heating and cooling for Connecticut residents and businesses
Achieve reductions in GHG emissions from residential buildings and industrial facilities as needed to meet GHG reduction targets for 2030 and 2050
Improve the resilience of the state's energy sector to extreme weather events, fuel commodity price spikes, and other disruptions.

Building Electrification Plan Recommendations:

Develop a strategic plan for transitioning from fossil fuels to renewable thermal technology
Develop sustainable funding mechanisms to incentivize replacement of fossil fuel space and water heating with efficient renewable thermal technologies (RTT).
Require delivered-fuels companies to contribute to the Energy Efficiency Fund.
Incentivize installation of renewable thermal technologies in new construction.
Maine
Maine Climate Action Plan, 2019
GHG Reduction: 45% by 2030, 80% by 2050, net-zero carbon by 2045
Biofuels: recognizes "fuelwood, pellets and wood chips" as well as biodiesel and ethanol

Increase local biofuel and biodiesel production for use in transportation sector

Building Electrification Plan Recommendations:

100,000 new heat pump installations by 2025
130,000 using one-to-two heat pumps; 115,000 using a "whole home" heat pump system by 2030
Install 15,000 heat pumps in income-eligible households by 2025
Develop "energy efficient building codes" to reach net-zero

Electric Vehicle rebates up to $8,000
Maryland
Climate Solutions Now Act, 2022; 2030 Greenhouse Gas Reduction Plan, 2021
GHG Reduction: 40%-50% by 2030, net-zero emissions by 2045
Building Electrification Plan Recommendations:

Convert fossil fuel heating systems to electric heat pumps
Deploy new and emerging zero-emissions technologies
Zero-carbon and renewable liquid and gaseous fuels for combustion uses that cannot be electrified
Prioritize energy efficiency
Massachusetts
Commission on Clean Heat, November 30, 2022
GHG Reduction: 28% reduction by 2025, 47% by 2030, net-zero GHG by 2050
BioheatBioheat® Fuel: 2008 biofuels mandate never reinstated
Building Electrification Plan Recommendations:

95% electric heating by 2035
500,000 residential homes and 300 million square feet of commercial properties using electric heat by 2030

20,000-25,000 heat pump installations per year before 2025
80,000 a year 2025-2030
100,000 a year after 2030

"[S]ignificant reversal in the portion of heating equipment sales allocated to fossil fuel space heating versus energy-efficient electric space heating"
New Hampshire
Consumer Choice Legislation, 2021

State and local governments cannot make rules that restrict the ability of a person or business to select they energy product they want to use
New Jersey
Global Warming Response Act 80x50 Report, 2020
GHG Reduction: 20% by 2020, 80% by 2050
Building Electrification Plan Recommendations:

90% of buildings converted to "100% clean energy systems"
Develop a Buildings Electrification Roadmap to achieve widespread electrification.
Prioritize near-term conversion of buildings relying on propane and heating oil.
Consider legislation governing all new construction and upgrades to facilitate the transition to a decarbonized building sector.
Mandate energy audits in state buildings and encourage/incentivize energy audits in county and municipal buildings.
New York
New York Climate Action Council Scoping Plan, December 2022
GHG Reduction: 40% reduction by 2030, 85% by 2050; 100% electric generation from renewables by 2040
BioheatBioheat® Fuel: Statewide B5 in 2022 (Enforcement Waiver in effect until July 1, 2023), B10 in 2025, B20 by 2030

Already implemented in New York City, Nassau County, Suffolk County, Westchester

Building Electrification Plan (pending legislation):

Cap and Invest Program, January 2023

DEC and NYSERDA to design program setting annual cap on the amount of pollution permitted
Annual reductions in the emissions cap
"Large-scale greenhouse gas emitters and distributors of heating and transportation fuels will be required to purchase allowances for the emissions associated with their activities."

One-to-two million homes, 10%-20% of commercial space using heat pumps by 2030

250,000 of homes and "thousands more" buildings becoming electrified each year from 2030 onward
85% of homes and commercial buildings electrified by 2050 using heat pump technologies and thermal energy networks

Transition to heat pumps when existing equipment (liquid fuels/natural gas) needs to be replaced after 2030
Zero-emission building codes (no fossil fuels) for low-rise residential new construction beginning 2025; 2028 for commercial construction
Pennsylvania
Climate Action Plan, 2021
GHG Reduction: 26% by 2025, 80% by 2050
Building Electrification Plan:

Support energy efficiency through building codes
Improve residential and commercial energy efficiency (electricity)
Improve residential and commercial energy efficiency (gas)
Incentivize building electrification
Introduce state appliance efficiency standards
Increase distributed on-site solar
Promote and advance C-PACE financing and other tools for Net Zero Buildings and high-performance buildings
Rhode Island
Act on Climate, 2021
GHG Reduction: 45% by 2030, 80% by 2040, net-zero carbon by 2050
Bioheat: B5 (current), B10 by 2023, B20 by 2025, B50 by 2030
Building Electrification Plan:

15% conversion from fossil fuels to electric heating by 2030
Vermont
Clean Heat Standard, passed in 2022, vetoed by Governor
GHG Reduction: 25% by 2025, 40% by 2030, 80% by 2050
Building Electrification Plan:

Clean Heat Credits
Registration of all fuel dealers
Transition from "carbon-intensive building heating practices"
Virginia and New Hampshire currently do not have regulations or plans promoting building electrification.


Beyond the East Coast
California
California Air Resource Board (CARB), 2018; 100 Percent Clean Energy Act, 2022

GHG Reduction (by Electric Utilities) 90% renewable energy by 2035, 95% by 2040; 100% zero-carbon energy supply by 2045

Does not include home heating targets
Colorado
GHG Pollution Reduction Roadmap 2021, Climate Action Plan to Reduce Pollution, 2019
GHG Reductions: 46% by 2025, 50% by 2030, 90% by 2050
Plan:

Continue swift transition away from coal to renewable electricity
Make deep reductions in methane pollution from oil and gas development
Accelerate the shift to electric cars, trucks and buses
Make changes to transportation planning and investment and land use planning to encourage alternatives to driving
Increase building efficiency and electrification
Reduce methane waste from landfills, waste water and other sources
Oregon
Clean Energy Targets, 2022; Executive Order 20-04, 20-04
GHG Reductions (by Electric Utilities): 80% by 2030, 90% by 2035, 100% by 2040

Building Energy Codes under development

Does not include home heating targets
Washington
Clean Energy Transformation Act (CETA)
GHG Reductions (by Electric Utilities): 80% by 2030, 90% by 2035, 100% by 2040

Phase out coal-fired electricity from state portfolios by 2025
State portfolios must be GHG neutral by 2030
100% renewable electricity or non-emitting by 2045, no offsets

Does not include home heating targets
Related Posts
Posted on September 14, 2023
Posted on September 13, 2023
Posted on August 11, 2023
Join Our Email List For Updates!
Enter your email to receive important news and article updates.